While EcoBoost Mustang enthusiasts have witnessed many different performance upgrades among other Mustang models, in 2020 they are finally getting the performance package they have always wanted! This idea initially started from a Mustang build that featured a Focus RS engine. The build was so enjoyable that the Mustang team decided to submit a formal plan to add to their production lineup. This package is a great way to celebrate the Mustang's 55th anniversary with an increased handling ability and improved power.
PERFORMANCE SPECS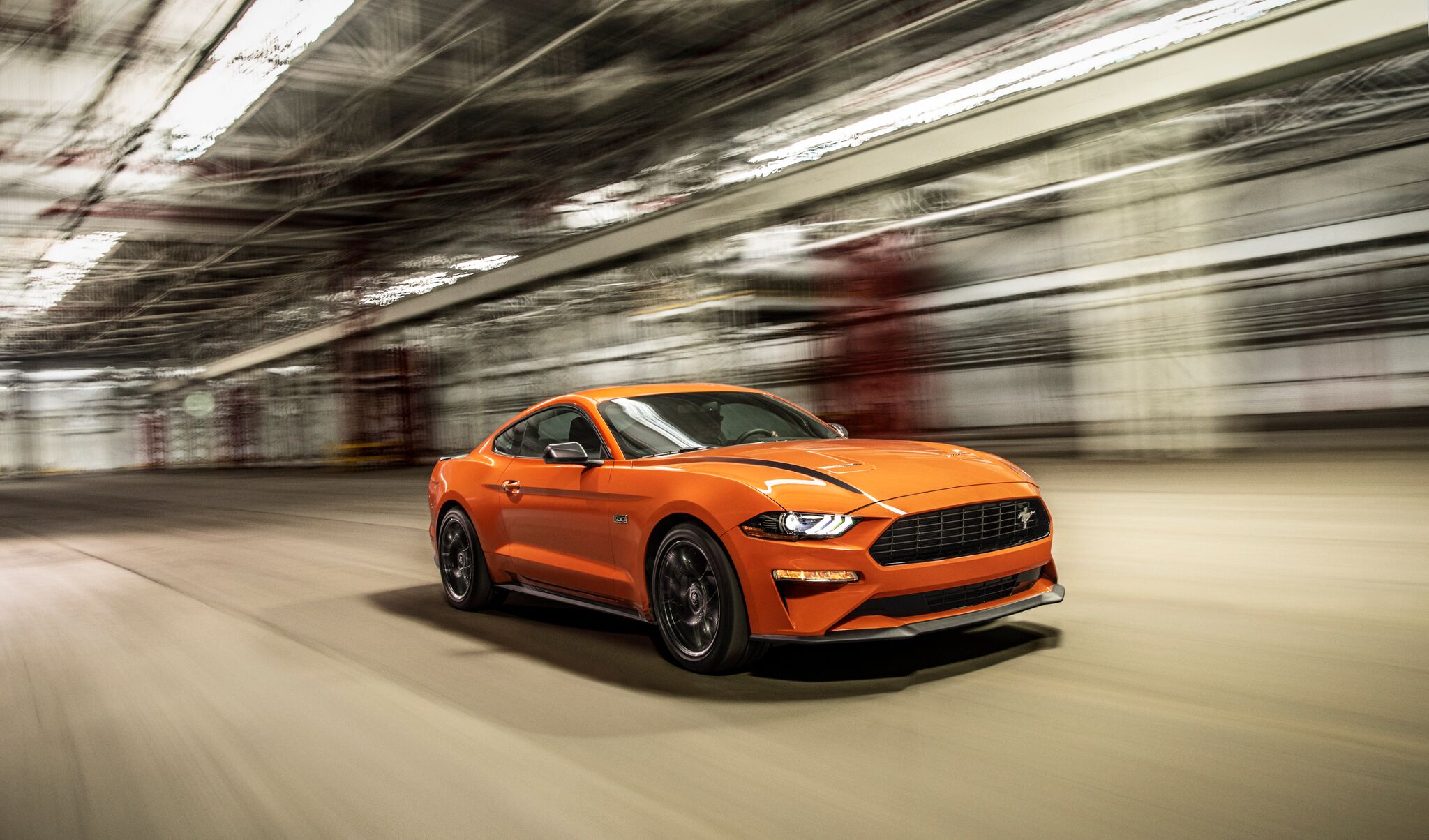 This vehicle will come equipped with a 2.3L EcoBoost 4-cylinder engine that will crank out 330HP and a 350 lb/ft of torque. You're also able to go from 0-60 mph in just over 4 sec with a top speed of 155 mph. It also features a more aggressive road-holding stance, somewhat balanced weight distribution of 53/47, improved and new fully independent suspension, performance calibration tuning, and an engine-spun aluminum instrument panel which features oil pressure and turbo boost gauges.
EXTERIOR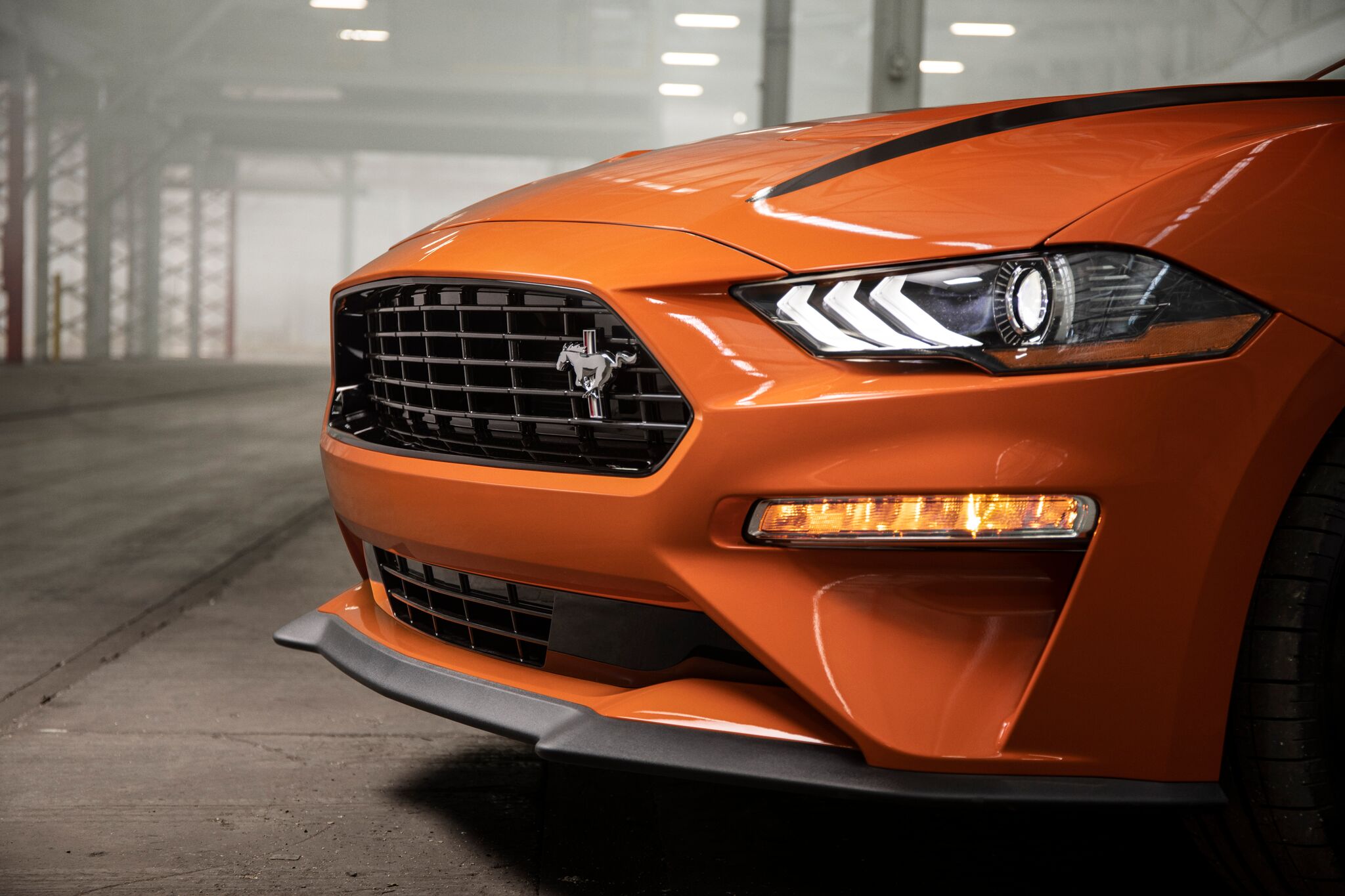 Magnetic Gray color for the grille, lower side sills, spoiler, rear lower bumper, and wheels
2 gray stipes on the hood
Front splitter and spoiler that are originally part of the GT's Performance Pack 1
4 paint options for this package include Twister Orange, Grabber Lime, Iconic Silver, and Red Hot Metallic (2020 Mustang Paint Colors)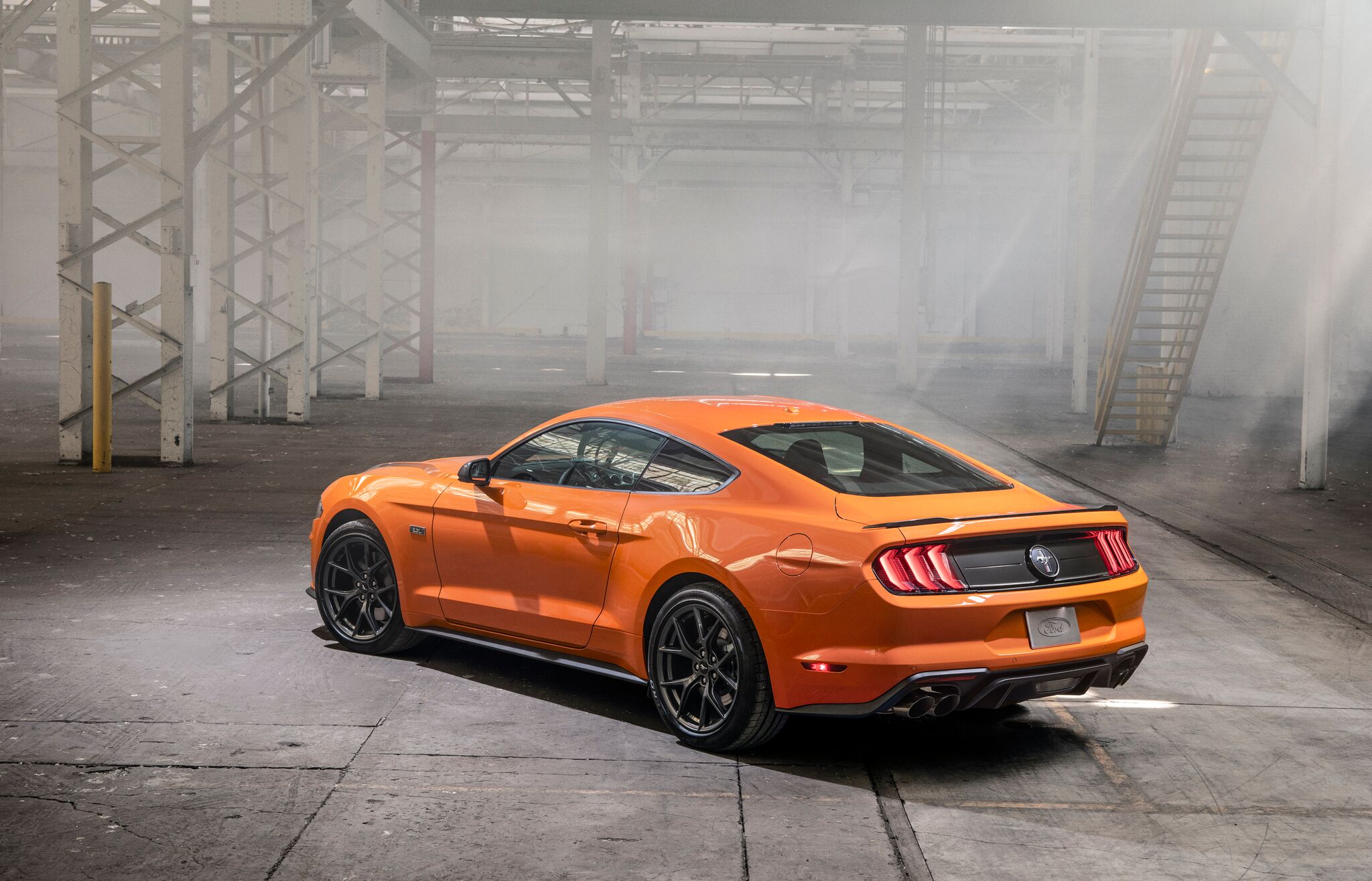 INTERIOR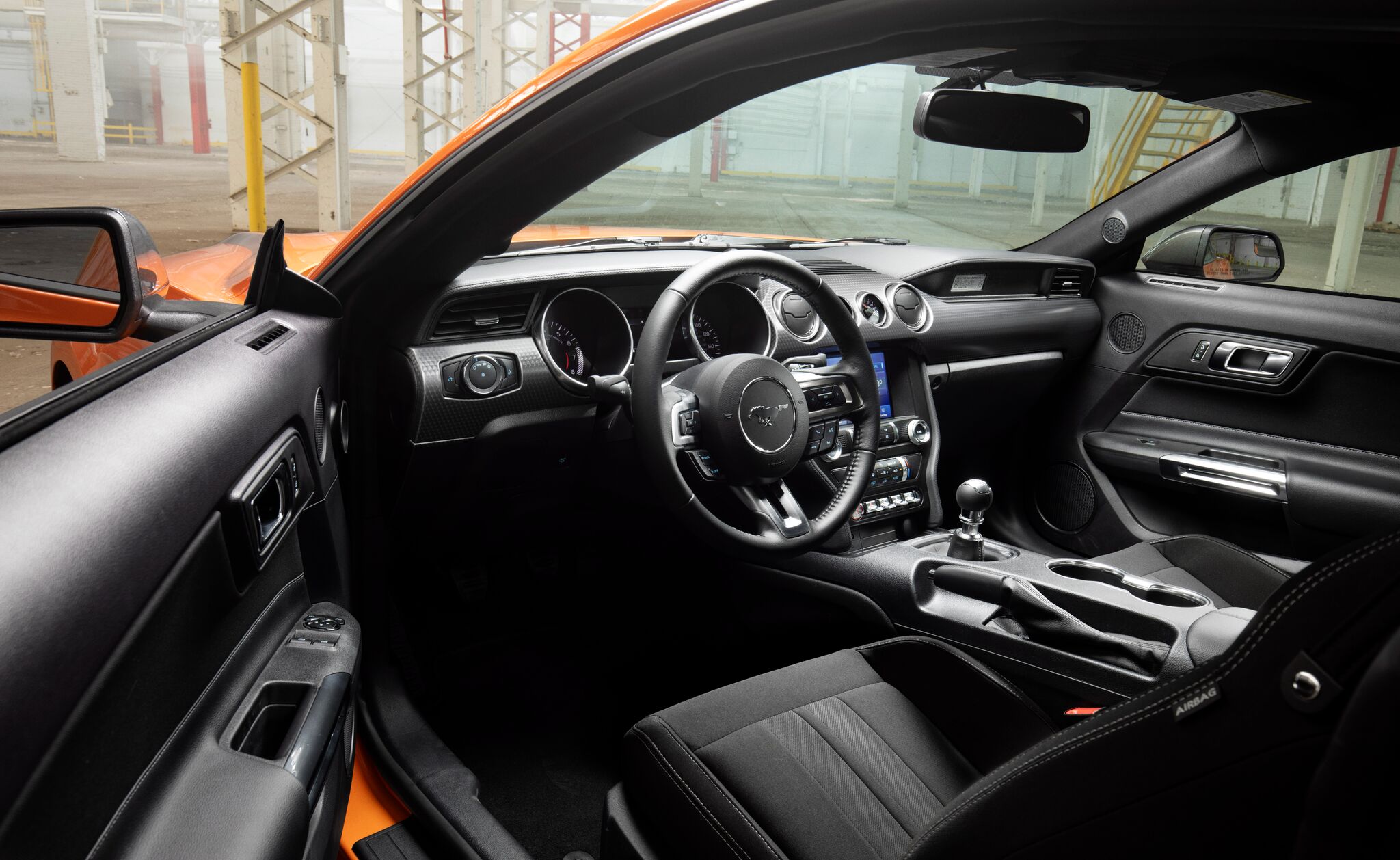 While there aren't many changes to the interior, there are a few options:
Base level cloth seats for budget racing builds or a leather-lined plusher cabin.
Dash gets an engine-turned aluminum look with oil pressure and turbo boos gauges
Serialized dash plaque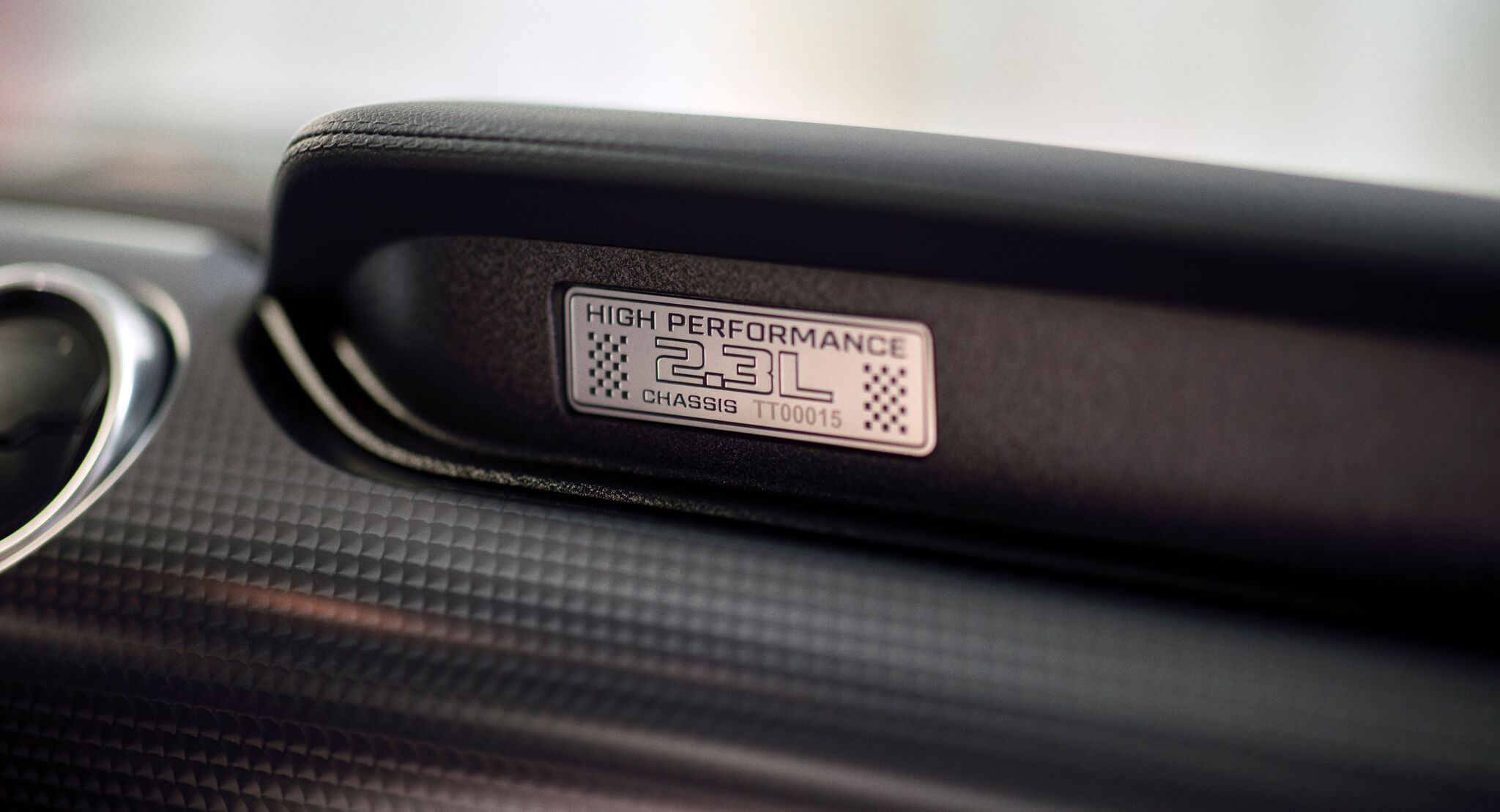 PRICING
Order guides are reportedly showing pricing of $4,995 for this package and comes with the following:
Bigger 63mm twin scroll turbocharger
Bigger radiator
High-performance cylinder head and die-cast aluminum block from Focus RS
255X40R summer tires and 19X9 machined aluminum wheels
MagneRide adaptive damping limited-slip rear axle (3.55:1)
Strut tower brace made from alloy
Fully active quad-tip exhaust
13.9" rotors with GT brakes
Brake-cooling ramps from GT Performance Package
5 selectable drive-modes for performance calibration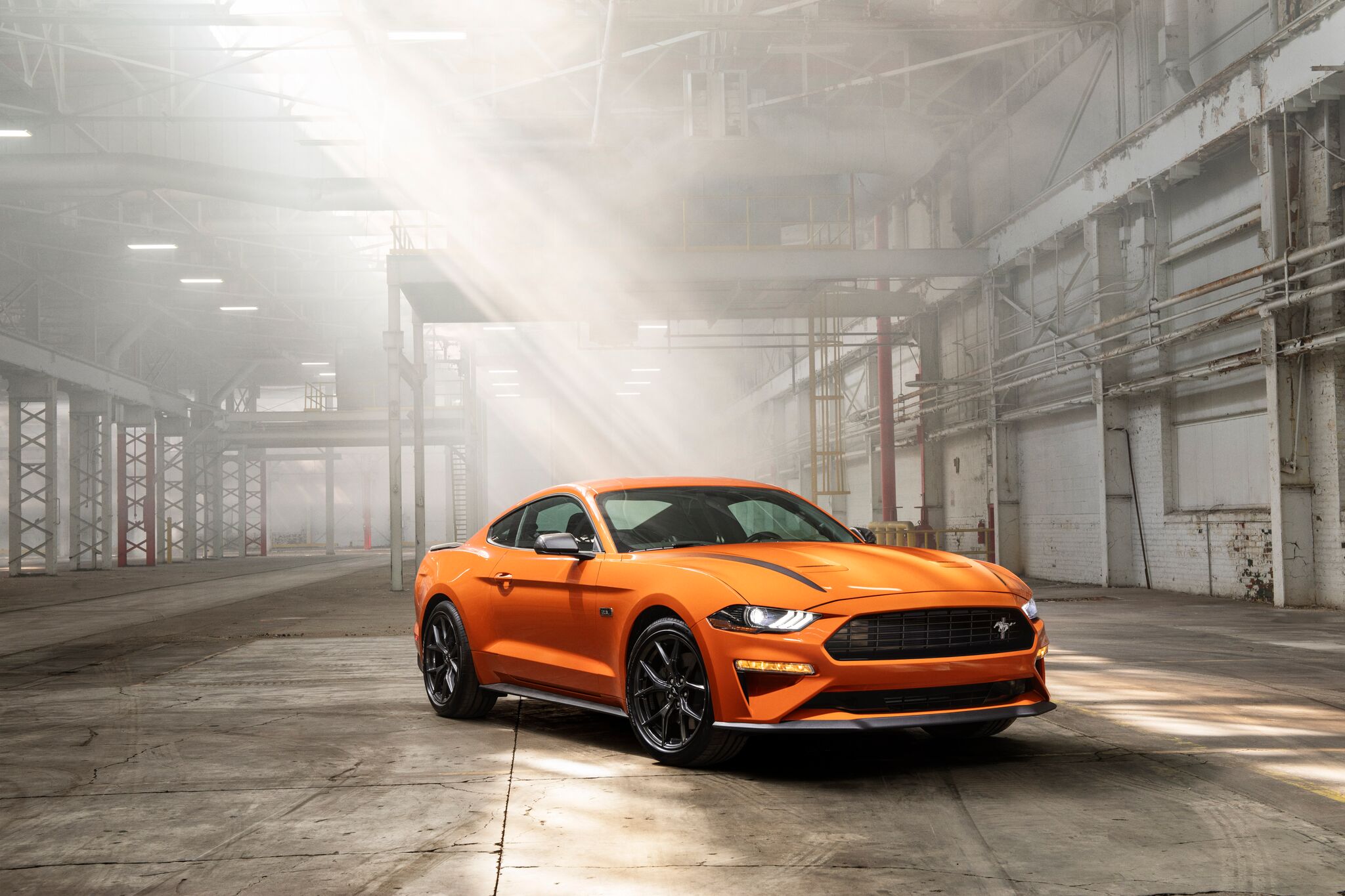 Additionally, there is an option to add the new "EcoBoost Handling Package" for an additional $1,995, which is only available on the HPP (High-Performance Package) Mustangs. This package includes the following:
Thicker 24mm solid rear sway bar
Upgraded to 19X9.5 wheels from 19X9
Upgraded tire size from 265/40R Pirelli P Zero Corsa 4 summer tires
Semi-metallic brakes
Specially-calibrated MagneRide dampers
TORSEN 3.55:1 limited-slip rear axle
The 2020 Ford Mustang High Performance Package is scheduled to arrive at dealerships this fall and will be the most performance focused 4-cylinder Mustang ever built. We at LMR will provide you the most up to date information on this model so check back with us often!
Picture Credits:
ford.com
---