By now, you have heard the rumors about the possibility of a large 6.8L V8 that Ford is going to produce. With news on how impressive the new 7.3L Godzilla Engine is under testing, a slightly smaller pushrod V8 has been making rumor headlines about being a new engine for the upcoming Mustang.
---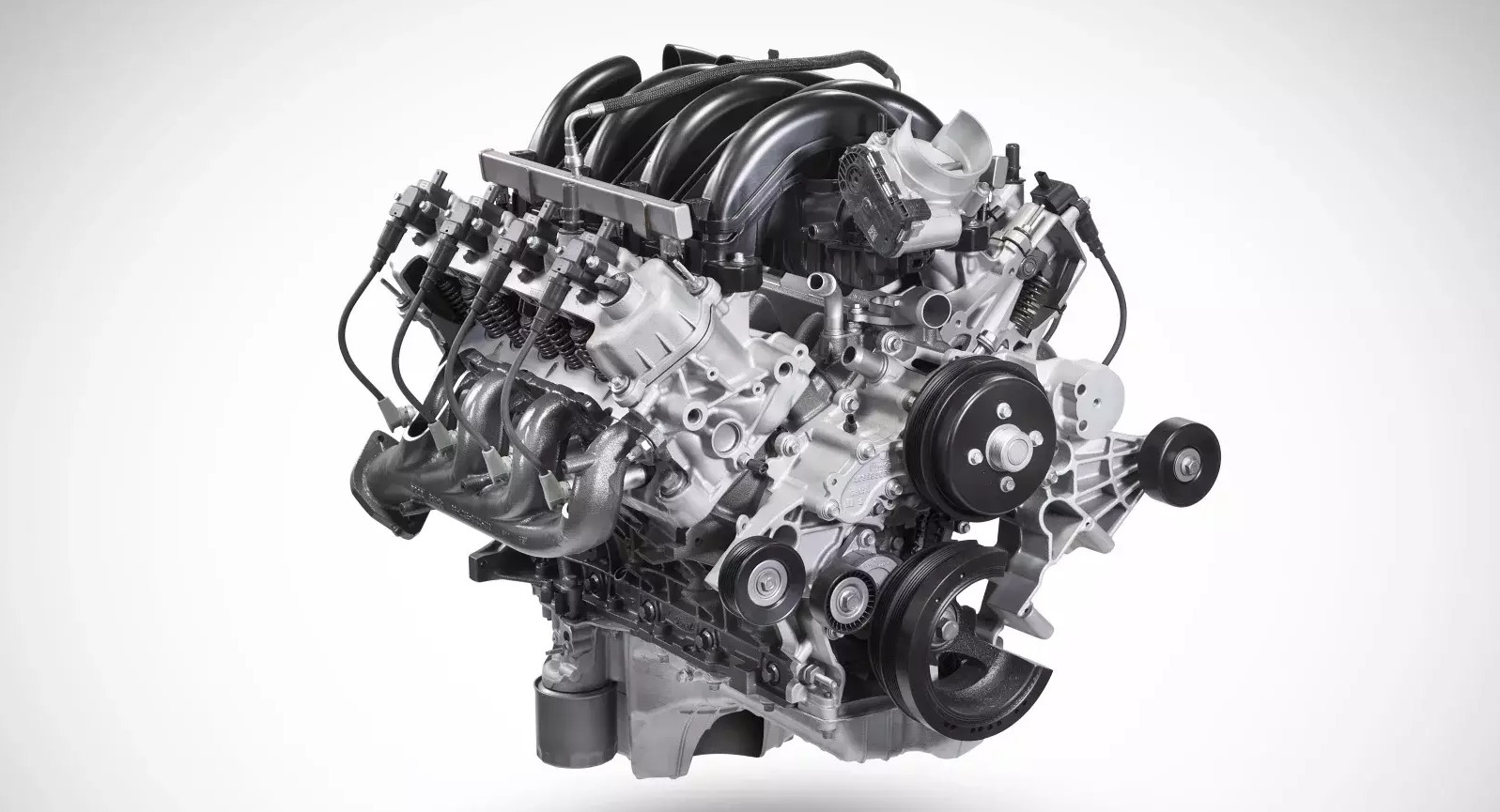 topspeed.com
This seems like the opposite direction that Ford and other car manufacturers have been trending with smaller 4-cylinder, turbocharged engines. However, if these rumors end up being true, the more compact pushrod engine will be smaller than the Dual Overhead Cam Coyote Engines currently powering the Mustang and F-150s.
Something else to consider is that with less moving parts, (ex. One Camshaft vs. Four Camshafts), the Ford 6.8 V8 engine can be a less expensive option moving forward. Ford, just like the other automotive manufacturers, is trying to save money without losing power. This possible 6.8L could be the ticket!
This is all based on speculation and in line with what Canadian Union Unifor president Jerry Dias said when commenting on the new labor deal that was made with Ford back in November 2020. Unifor has stated that Ford "has committed to new 6.8L engines to the Windsor Engine Plant as well as the 5.0L engine assembly and current component machining to the Ford Essex Engine Plant, along with any derivatives."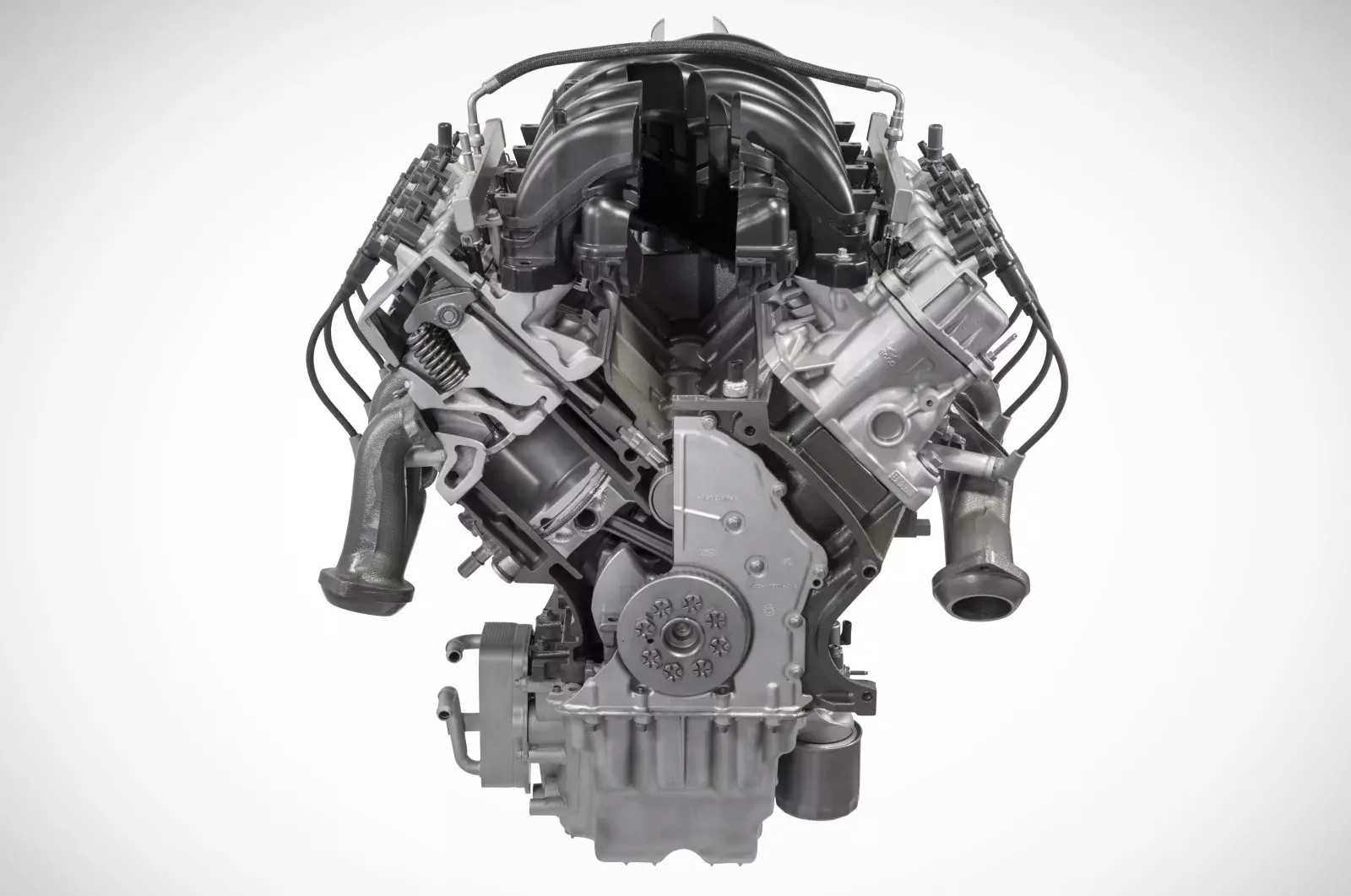 topspeed.com
These derivatives, Dias said, are "for the Mustang and F-150". This spawned a mini virtual explosion of talks that this 6.8L engine would be a little brother for the 7.3L Godzilla Beast that was recently released.
The major problem with confidently exclaiming that Ford is putting an over 400 cubic inch V8 into the Mustang is that the number of cylinders of this new engine was not released. Could Ford be bringing back the V10 that shared the same 6.8L displacement? Could this be a smaller, aluminum V8 that will make it into the rumored "larger" S650 platform?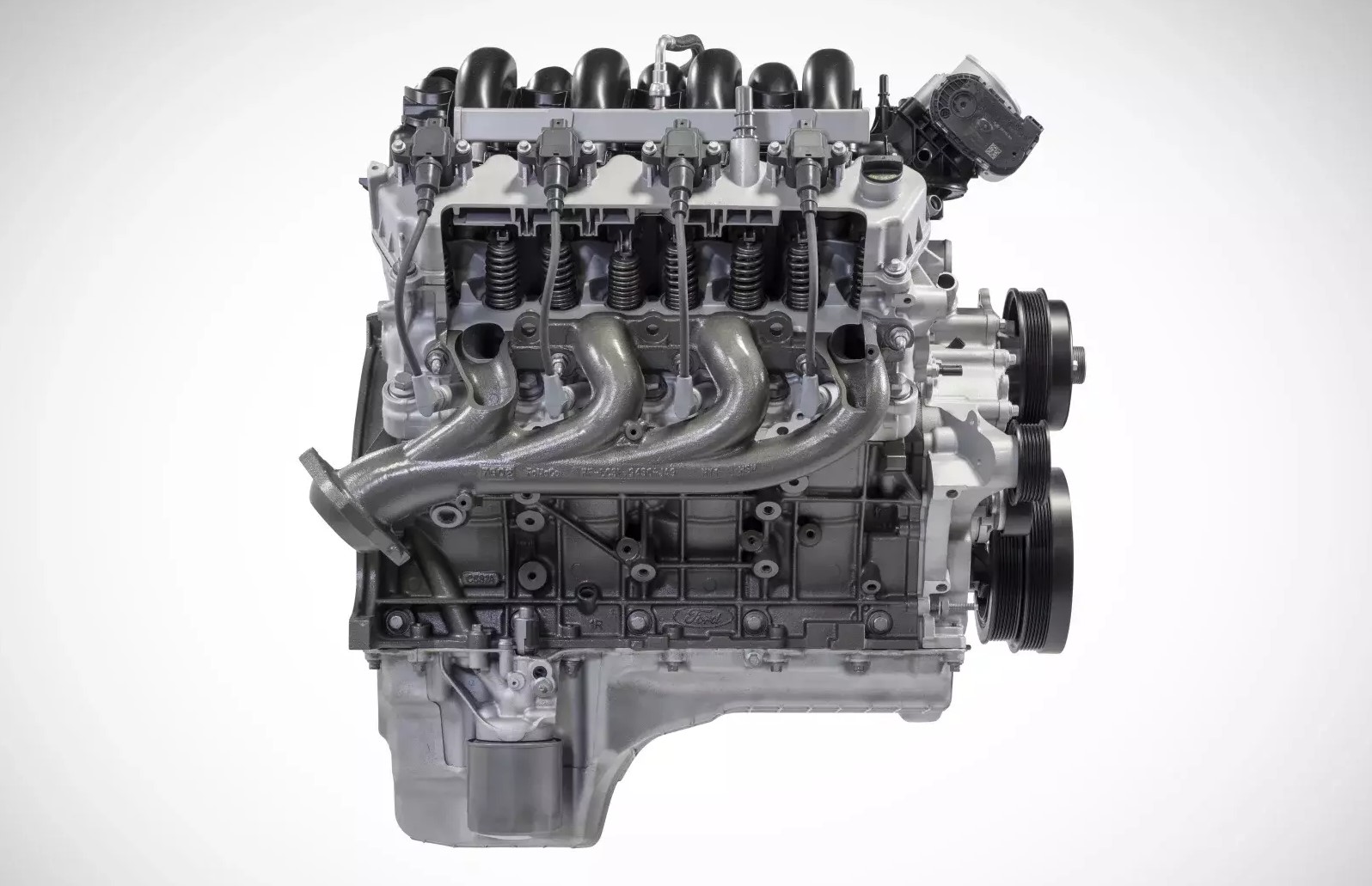 topspeed.com
It is also entirely possible that Ford is planning on putting this engine in another new Mustang-Based SUV, similar to the Mustang Mach-E but in gasoline form. At this time we just do not have enough info to expand any more on this. On top of that, the official press release from Unifor had listed the engine as "6.XL" so it is not even confirmed that the displacement will be 6.8L.
With the Presidential election at the end of 2020, this could result in a direction away from fossil fuels. So we will not be holding our breath for this massive 6.8L V8 to grace the Mustang engine bay. Would it be awesome to have such an animal powering Ford's Pony Car? Absolutely! Will, it really happen? Time will tell with all of our current emission requirements that are in place.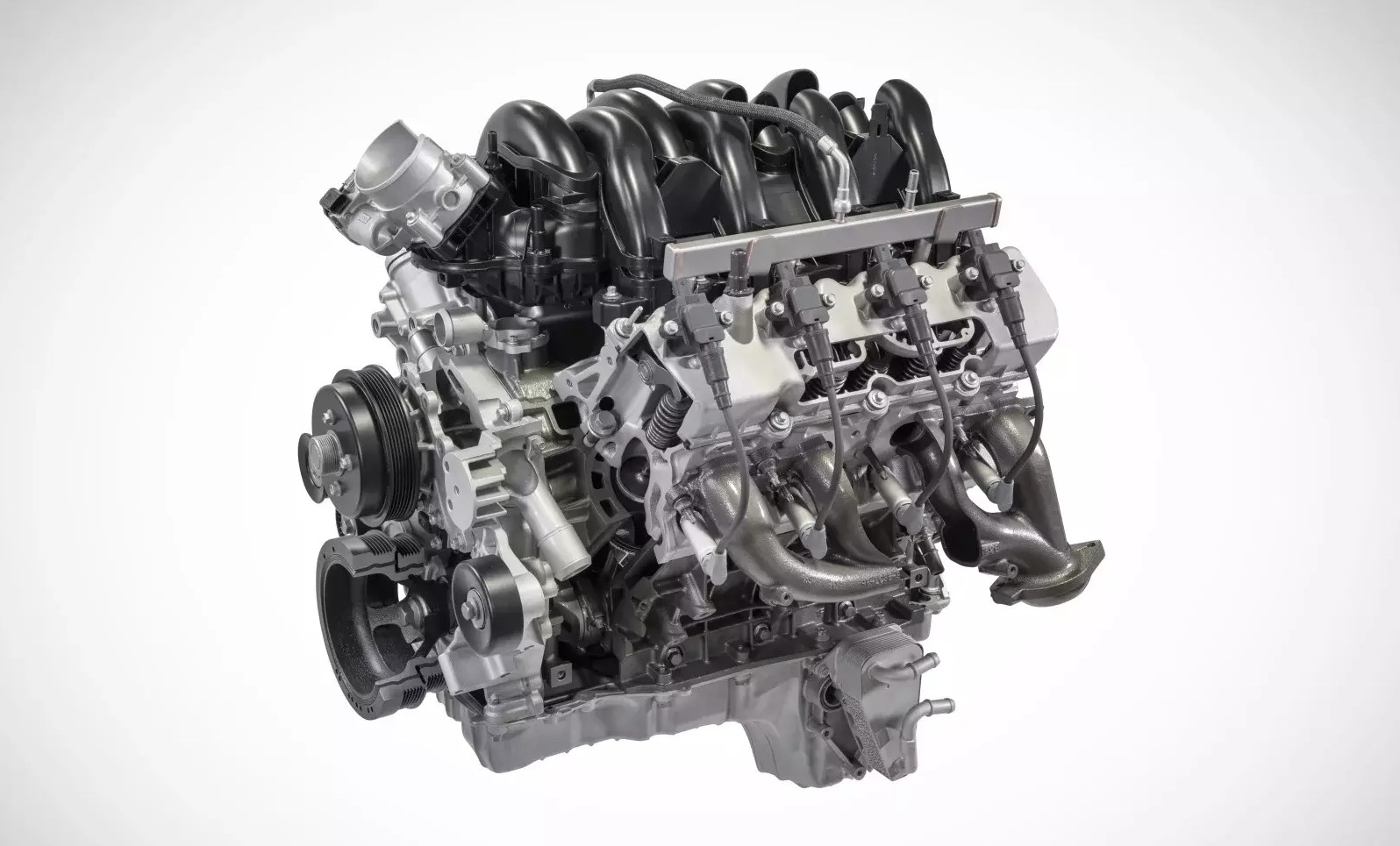 Source:topspeed.com
---
What do you think? Will Ford Keep the Coyote engine in the Mustang or will it go a different direction with this hulking 6.8L V8 or even move to the 3.5L EcoBoost engine? Exciting times to be a fan of the Ford Mustang! As always we will continue to update as we hear more on the Mustang Windsor V8.
---