For this dyno article, we will cover our employee Kellie J's 1998 SVT Cobra. This highly modified machine is a work of art inside and out. Check out below for more pics, dyno technical data, and the dyno results!
---
Jump To:
Dyno Numbers & Photos
---
← Swipe For More 1998 SVT Mustang Cobra Photos →
---
Dyno Technical Data
18-inch Wheels With a 285/35/18 Tire
T45 5-Speed Transmission So Dyno Pull Will Be Made In 4th Gear (1:1 ratio)
4.10 Rear-End Gear
Steel OEM Driveshaft
BBK Longtube Headers
Pypes Catback
93 Octane Fuel
OEM Ford 4.6L 4V Longblock
---
Dyno Results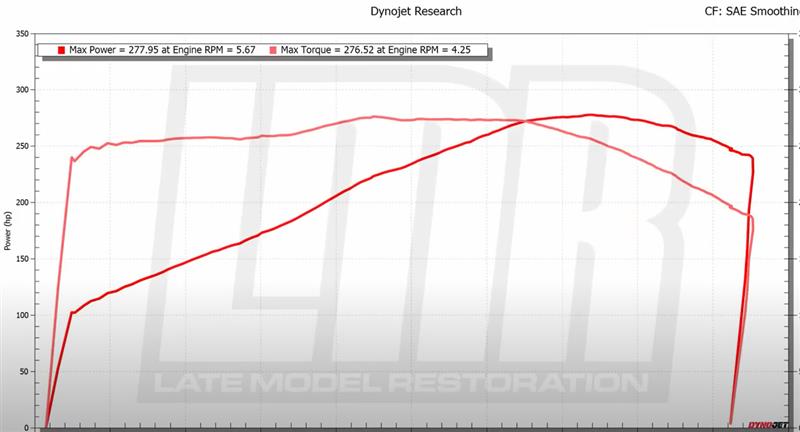 ---
Here are the results! With a factory rating of 305 horsepower and 310 lb/ft of torque, Kellie is not far off from these numbers. This Cobra turned the rollers at 278 horsepower at 5700 RPM, and it made 277 lb/ft of torque at 4300 RPM. With normal drivetrain loss and 75,000 miles on the odometer, we can safely say this car is making the power it should! As always, keep a lookout for more dyno articles and videos right here at LMR.com.
---