Tired of having the door swing back at you when you open it? This is caused by a worn, broken or missing Mustang door hinge check spring, also known as tension spring. After years of use, abuse and weathering they finally lose all tension to help hold the door open. Replacing these hinge springs is easier than you think with the help of the 5.0Resto door hinge springs and Jmac's expert video advice! NOTE: You do not have to remove your fender for the install. We did to help show you the removal steps.
If your door check spring is worn, it is highly likely that you also have a worn out door hinge pins and lower door hinge rollers in your Mustang. Be sure to pick up these 5.0Resto parts along with your check spring to fully restore the door on your Fox Body Mustang!
Tools Required:
Jack & Jack Stands
Small Die Grinder
Socket Set
Door Panel Removal Tool
Phillips Head Screw Driver
Step 1:
Using a jack and jack stands, raise and support one side of your Mustang, and remove your wheel & wheel well liner with a door panel removal tool & screwdriver.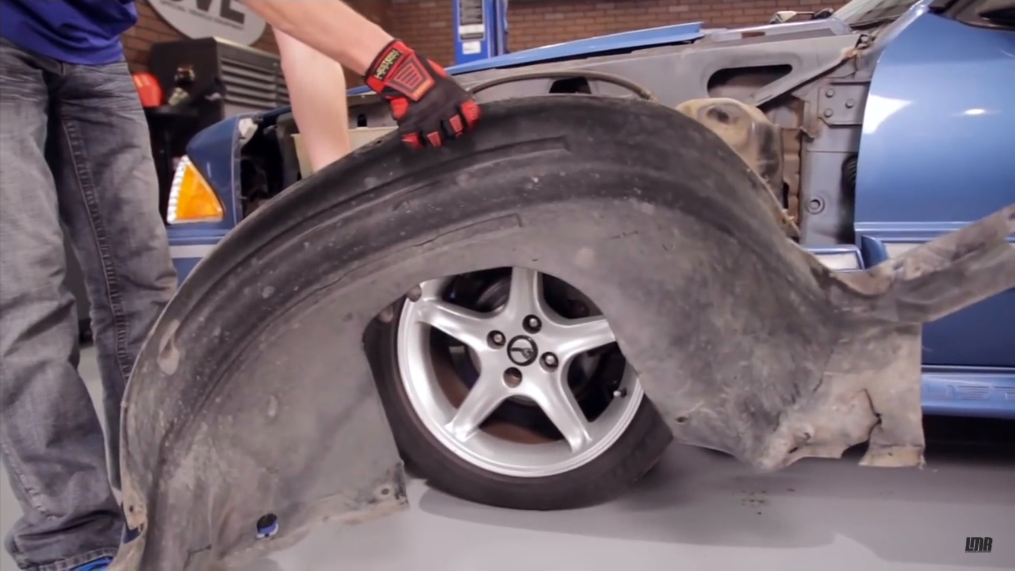 Step 2:
Locate the original door hinge spring and remove the center hinge bolt.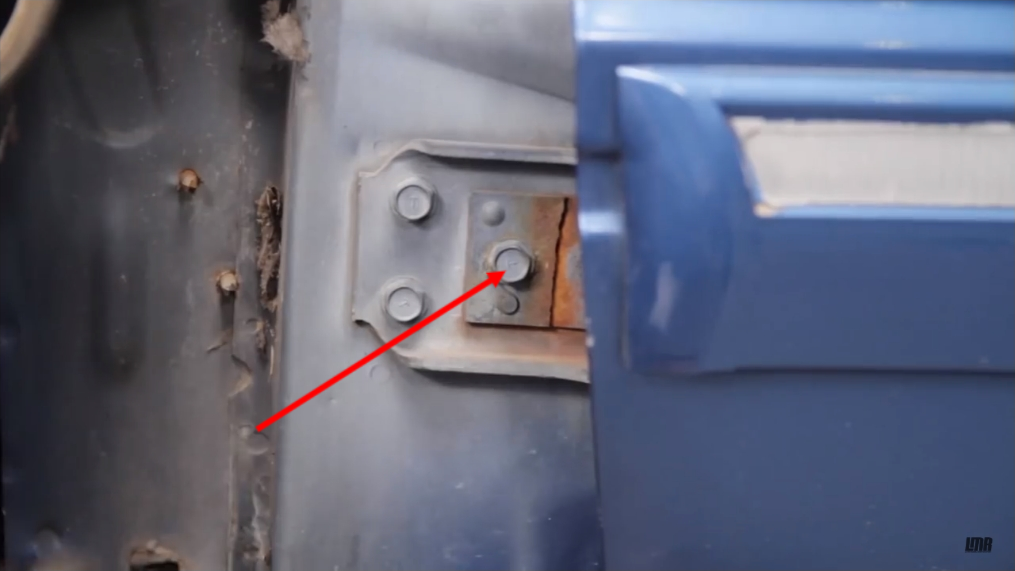 Step 3:
Using the die grinder, remove the retainer head by grinding it down flush with the spring.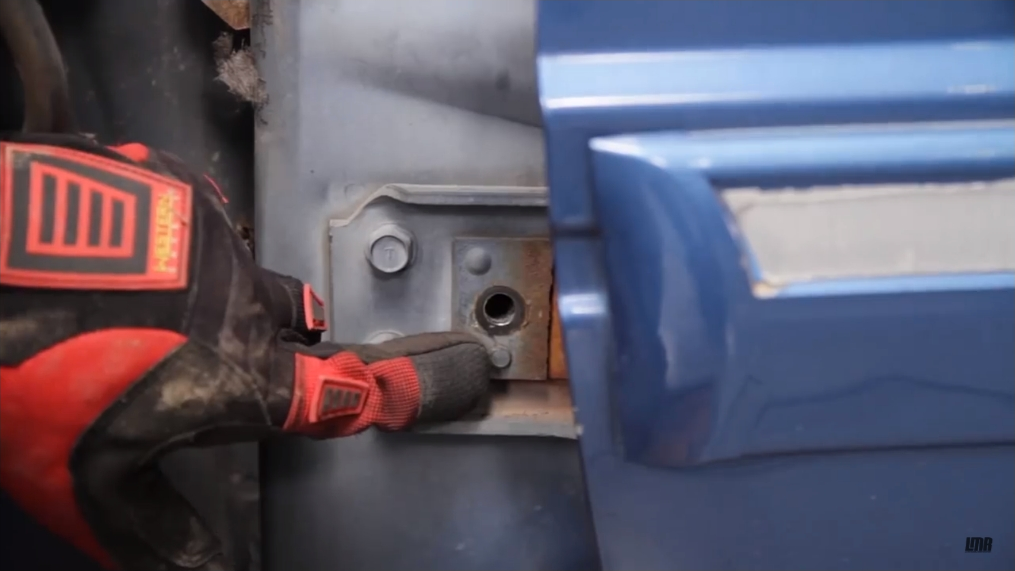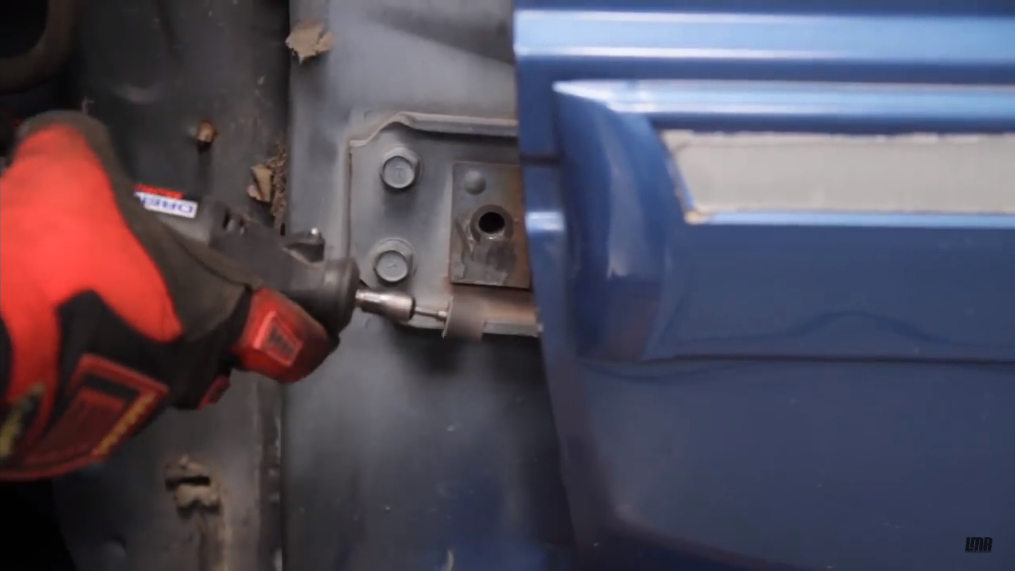 Step 4:
Once this is ground down, you can pry the spring off the hinge.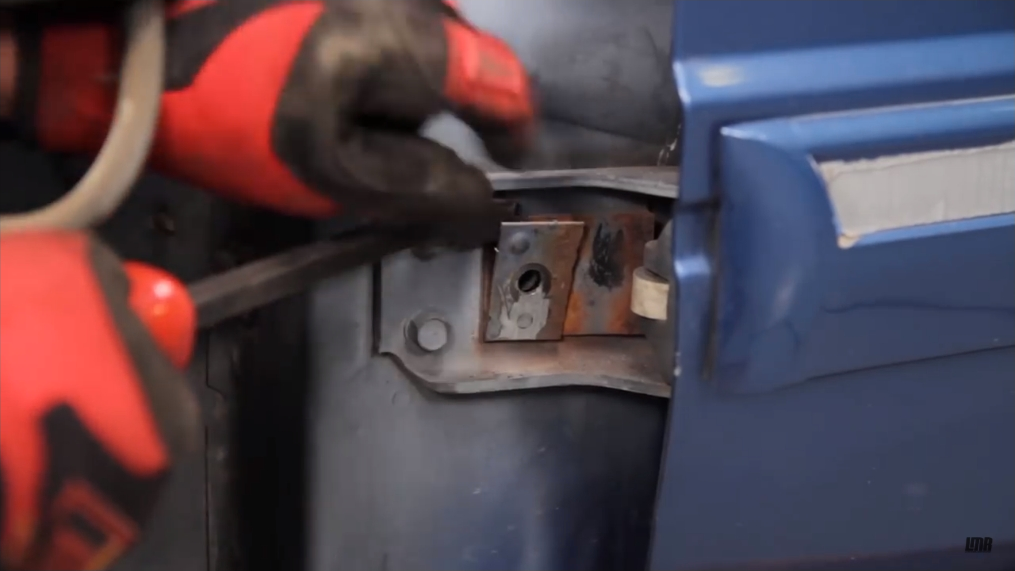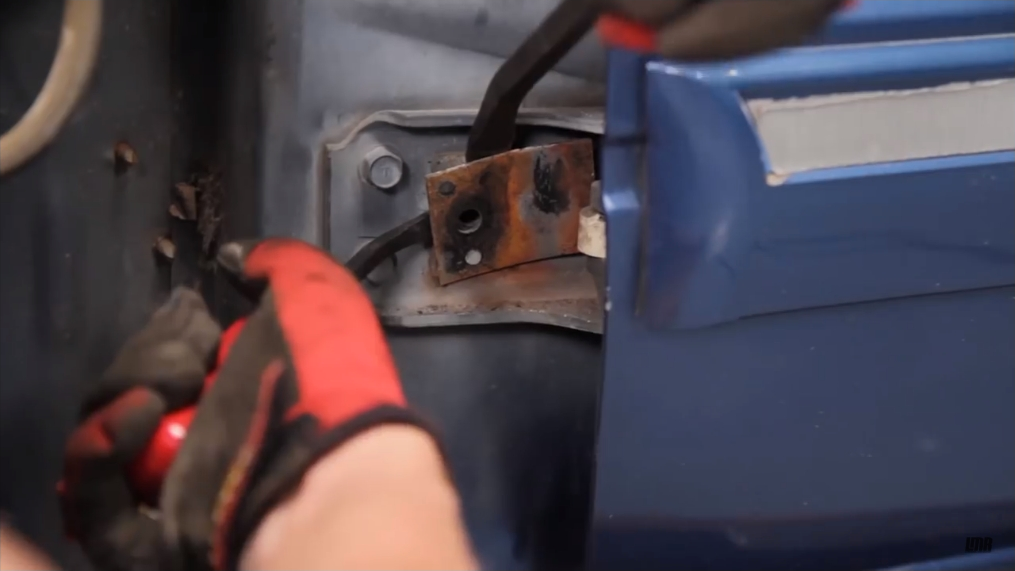 Step 5:
Position the new spring into place and reinstall the center hinge bolt.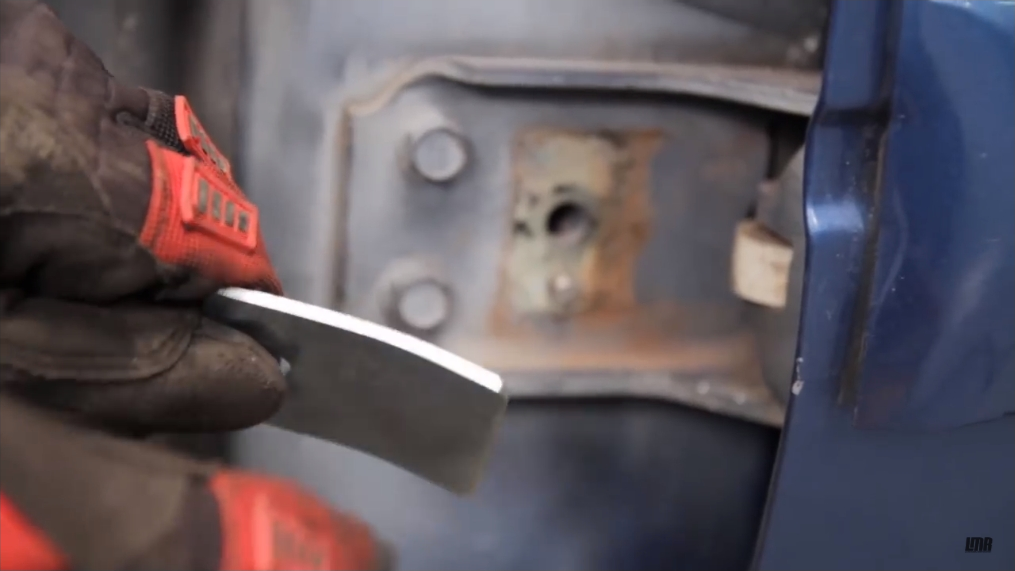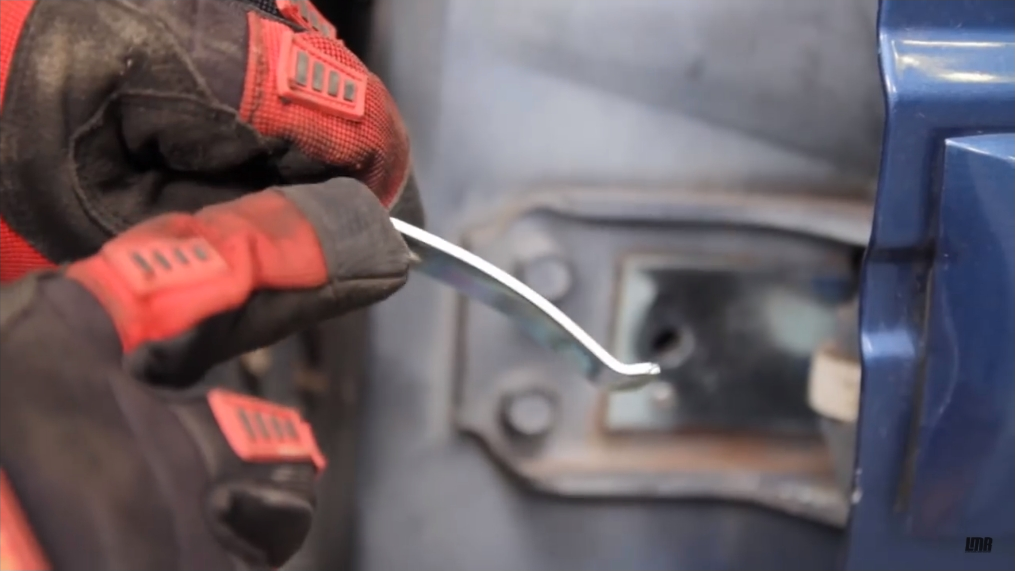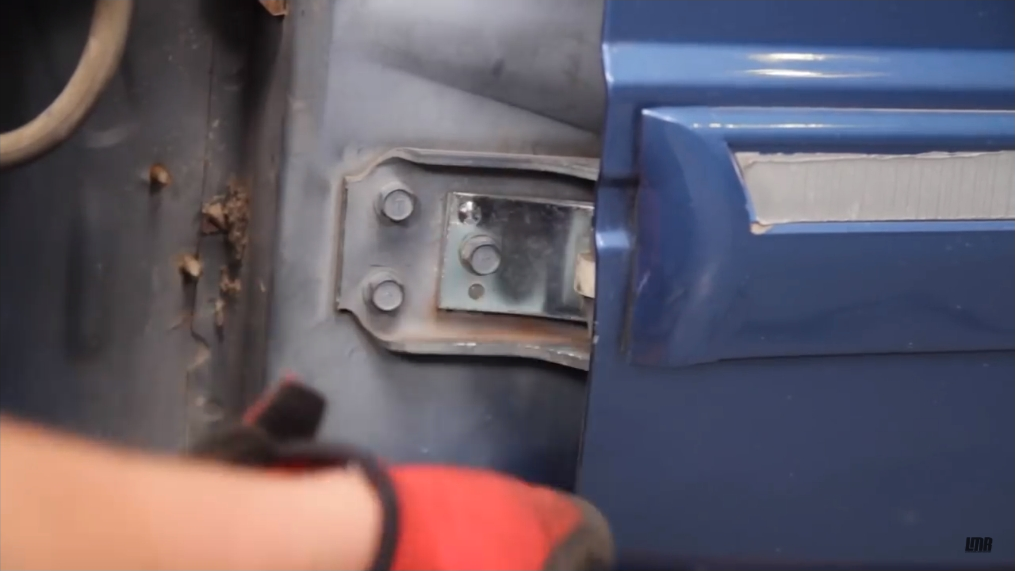 Step 6:
Reinstall your inner fender and wheel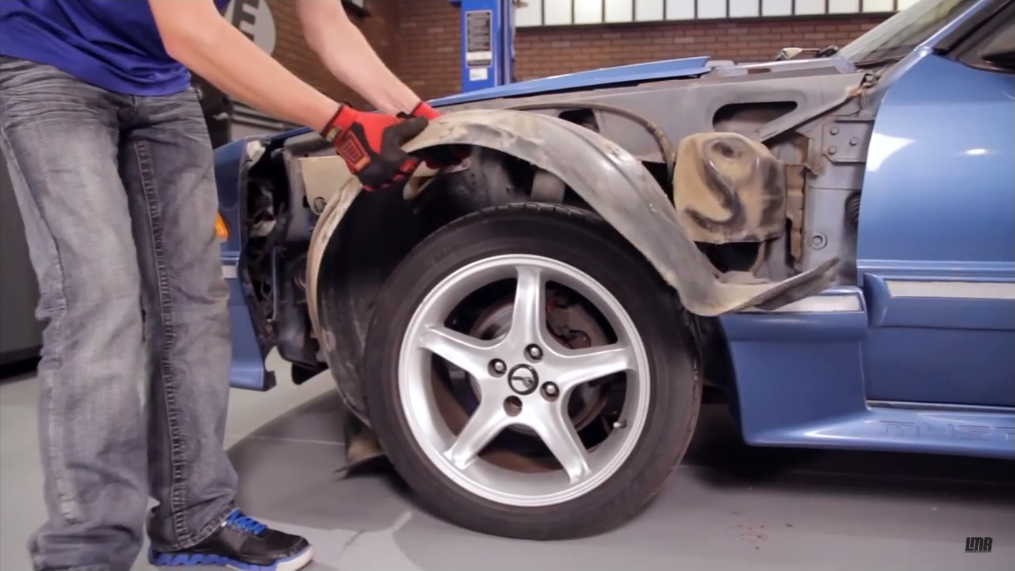 ---