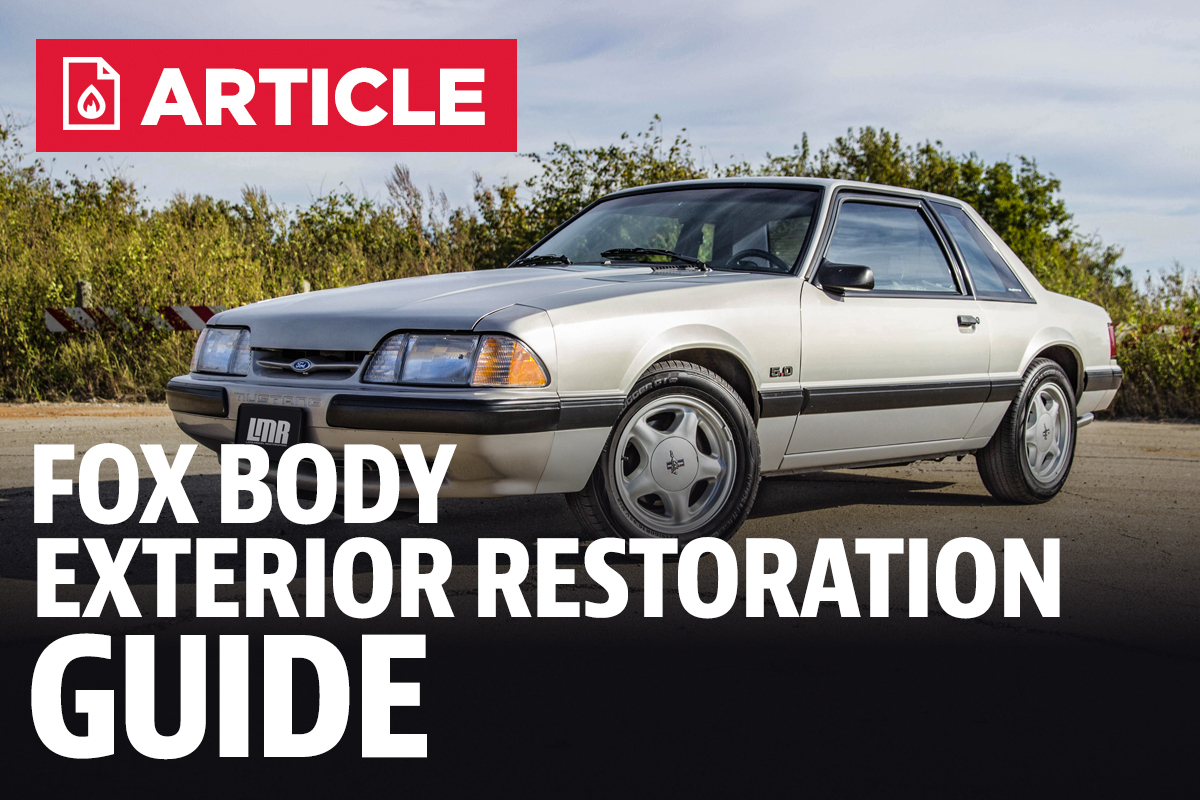 Don't know where to start with your Fox Body Mustang restoration project? Well, our complete 5.0 Resto Fox Body Mustang Restoration Series will help you cover all the major parts and components that need replacing. In this part of the series, we will be covering the Exterior of your Stang. So if your 1979-93 Pony Car is starting to show its age on the outside, we have you covered with all the latest 5.0 Resto Fox Body Mustang Parts and installation videos.
Some of the most common Fox Body Mustang restoration parts are for the exterior. Since these cars have been exposed to 20+ years of harsh environments and driving, the headlights, moldings, and weatherstripping are typically showing signs of wear and tear. All too often it is these worn out parts that cause your Stang to look dated. 5.0 Resto and LMR.com are providing you with the ultimate solution to tired and worn exterior!
We have gone out and created 100's of installation videos and articles to help you completely restore your pride and joy with the original Fox Body Mustang parts brand – 5.0 Resto! With the combination of experienced Mustang enthusiasts and exceptional restoration parts, you will find everything you need to bring your Mustang back to life from the comforts of your own driveway! Check out our full list of exterior tech articles here: Fox Body Exterior Installs/Removals.
Click on the tabs below to jump to any one certain section!
---