Fox Body Paint Code Guide
Posted 4/24/2015 by Tyler Rodriquez
If you have been looking for the exact color your Fox Mustang came with from the factory, you know it's hard to find exactly which code is correct. Late Model Restoration has put together a Fox Body paint code guide to make sure you get the right color for your Stang!
FOLLOW: 79 93 mustang , mustang , tech , tech guide , infographic
Any 1979-1993 Mustang owner knows that there were a ton of different Fox Body Mustang colors available. With this Fox Body paint code guide, you can easily find the exact paint code your Fox came with from the factory. This Foxbody color chart will help you to color match your replacement parts, repaint your Mustang it's original color, or find a new OEM color to get your Fox looking brand new.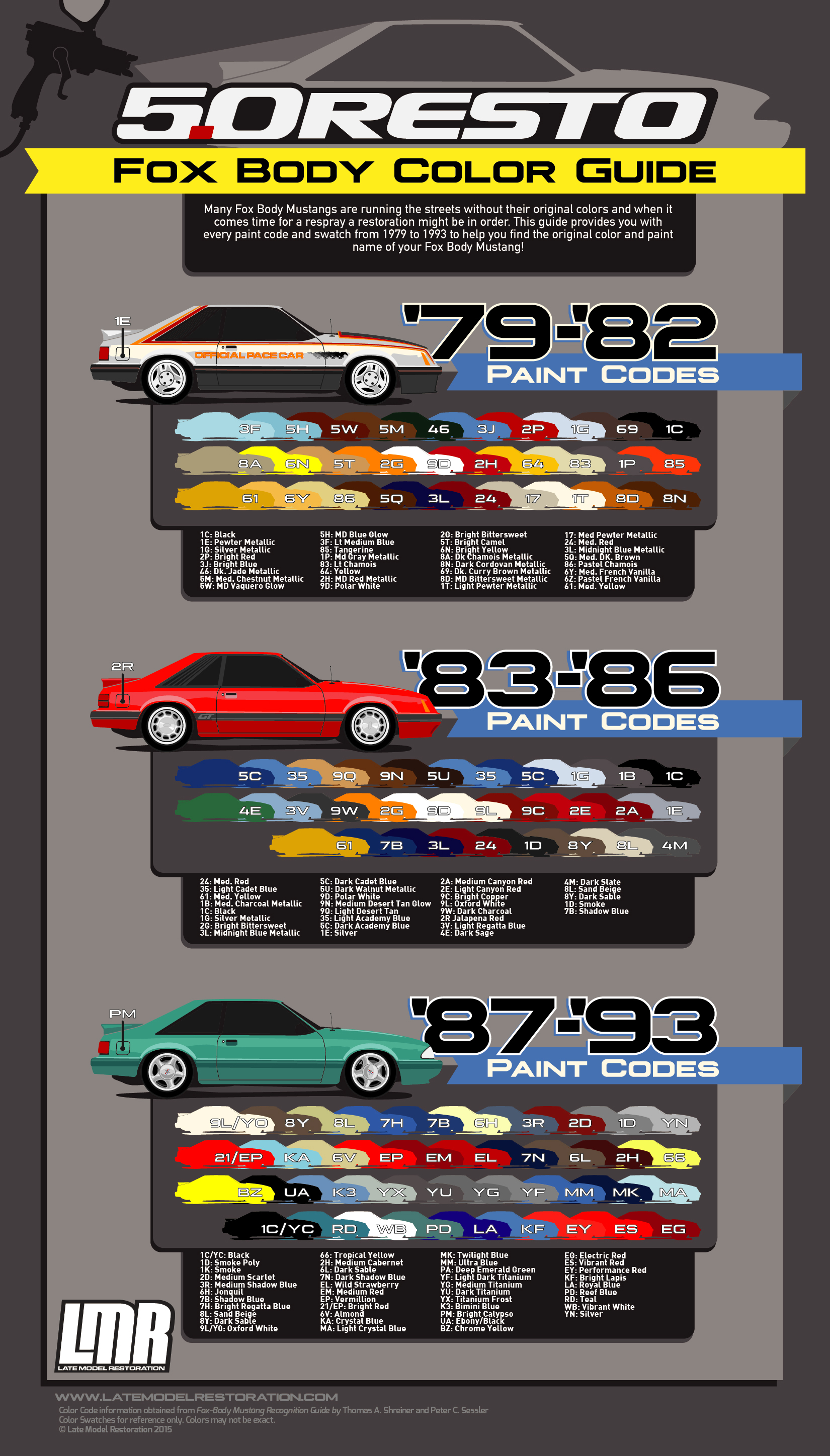 Copy & paste the HTML below to share with your friends!
---