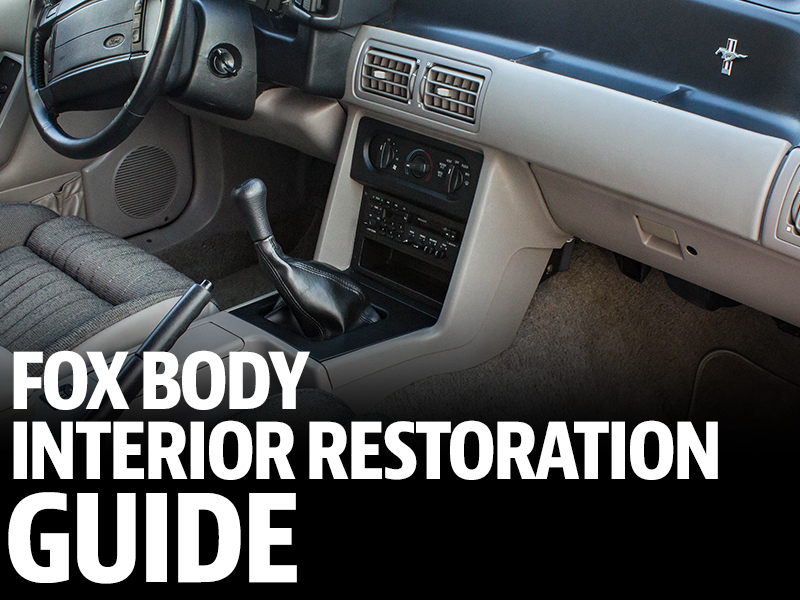 The Fox Body Mustang has graced the roads for over 20+ years now with its iconic American muscle car sound and looks. That is a lot of time for wear and tear to take place on these Stangs. One of the most common places to find worn out and broken components is in the interior. Let's face it; we aren't always "easy" on our Stangs when climbing in and out of them on a daily basis. That is why we offer high quality 5.0 Resto interior restoration components.
To back up these quality pieces we also offer full step-by-step installation videos and tech guides to help you install 5.0 Resto and other Fox Body restoration parts in your own driveway. We are passionate about Fox Body Mustangs and we want to help fellow enthusiasts get the most of their Stangs.
Some of the most common problem areas in Fox Body interiors are the center console, door panels, and upholstery. Below you will find videos to help you with just about every major console and door panel restoration part you may need. This includes 87-93 Mustang Ashtray Repair Kit installation and Mustang map pocket replacements.
We also have videos and tech guides to help you install upholstery and replace ugly worn out carpets. Be sure to click on the link below to shop our complete line of interior components.
---