Is your worn out Mustang center console armrest just getting in your way? Well, delete it with the 5.0Resto Mustang console armrest delete. This easy-to-install piece shaves a couple of pounds off your interior by removing the whole armrest assembly and cleaning up the interior of our Fox Body Mustang. Give your Pony a new look with our 5.0Resto interior restoration parts!
Our 1987-93 Mustang console armrest delete is designed to do exactly as its name implies, replace your bulky/heavy/worn console armrest with a lightweight plastic trim panel. There are several reasons that you might want to install the delete panel, the first is that your factory armrest has deteriorated over the years but instead of buying all the parts needed to get it back up to par you just delete it and forget it. Another reason would be to save weight; if you've never taken one out of a Mustang, you might be surprised to find out that the armrest is alarmingly heavy!
Here are the console armrest delete panels on our website.
Tools Need For Ashtray Delete Installation:
Flathead screwdriver or something to pry with – I went with a pocket knife – I live a little dangerously from time to time
8mm deep well sock or regular socket with an extension
Use the knife or flathead screwdriver to remove the 2 Oval Console Mount Plugs on either side of the console. Once removed, you will have access to the 2 8mm bolts that hold on the armrest. Once the bolts are out, you can lift the armrest away from the console. The armrest assembly was surprisingly heavy!! The whole thing weighs in at 6.7 pounds!! The 5.0Resto console armrest delete weighs in at a whopping 0.3 pounds.

Now, you need to remove the rear ashtray from the original armrest. It is held in by plastic clips so be careful when you pop it out. Once you pop the clips out, the ashtray will slide right out. Follow up by transferring it over to the new 5.0Resto delete panel.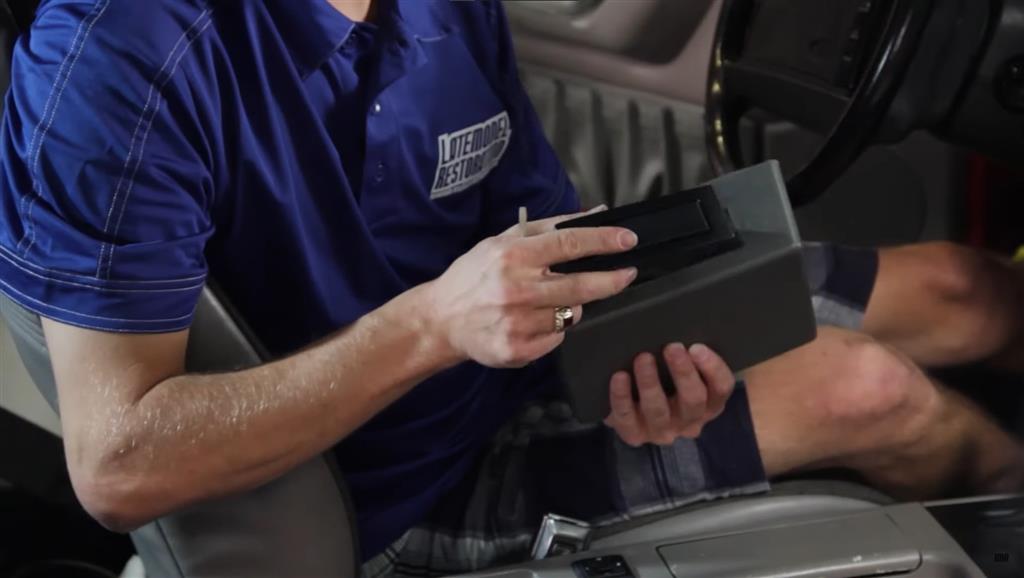 You have now moved on to the final steps of the installation. You simply need to align the armrest delete panel tabs with the openings located at the rear of the center console. See the picture below. Once aligned, you just snap them into place and press down the front of the armrest delete to finish the installation!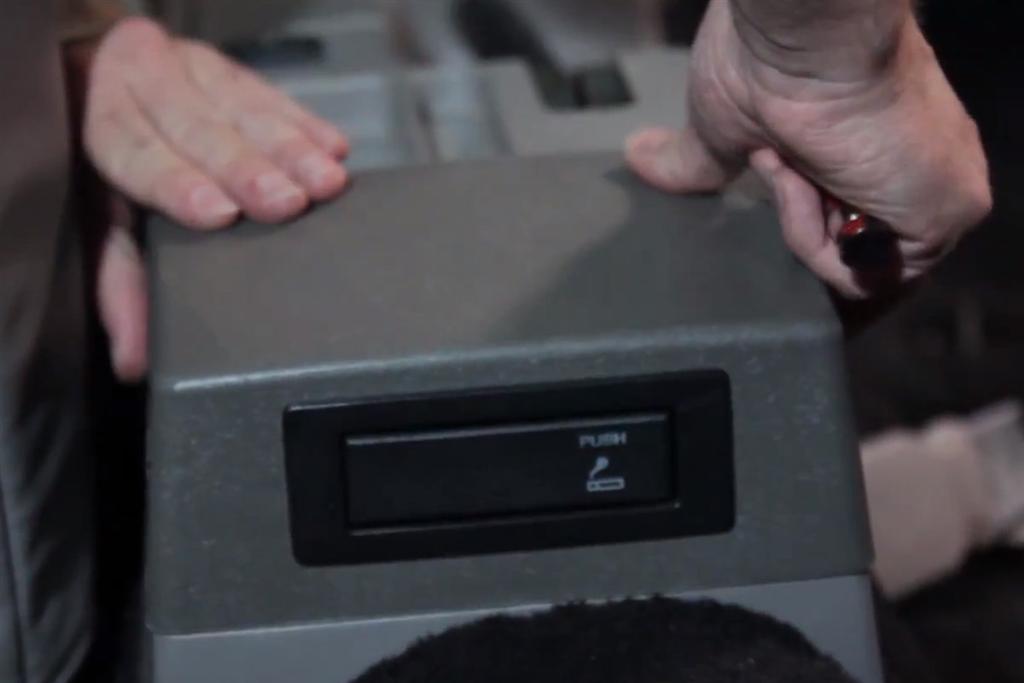 There you have it! With the console armrest delete panel you get much cleaner appearance, and a weight savings of just over 6 pounds with about 15 minutes of work. Best of all, the Fox Body interior mod won't break the bank! We also noticed it cut down on some of the interior squeaks and rattles coming from the armrest.
---