This same piece of weatherstripping will fit your coupe, hatch and convertible Fox Body Mustang.
Installation Instructions
Step 1:
Start by pulling the weather stripping off the pinch weld.
Step 2:
Continue to work the weather stripping along the pinch weld till you remove it all.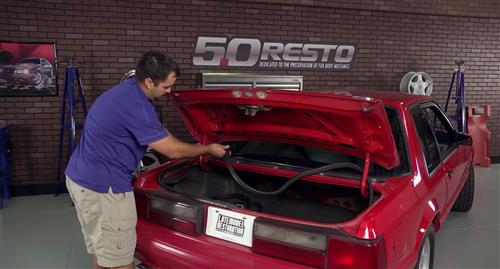 Step 3:
With the old weatherstrip removed put it to the side.
Step 4:
Start at the original seem point make sure the leading edge of the weatherstrip is facing out, firmly press it down on the pinch weld.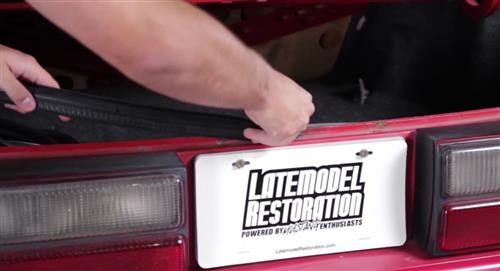 Step 5:
Work the weatherstripping all the way around till you reach your original starting point.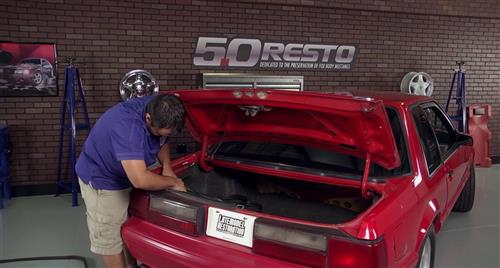 NOTE:
Like the door to body you will have to trim it to fit properly.
---