This common problem is an easy fix with the help of this easy to follow how to tech article and a little muscle power! If you have a 1979-93 Fox Body Mustang Coupe, it's possible that at some point you may have had one of the tension bars/rods, that holds the trunk up, pop out of the hinge. We had a customer ask us how these tension bars are supposed to look while in the proper location, so we thought we'd take a few pictures showing the proper position. Luckily, we had two Fox Body coupe Mustangs in our parking lot. One had the rod in place, the other didn't. Follow along as we show you how to re-install your trunk tension rods!
This is what it looks like when the tension bars are out of place.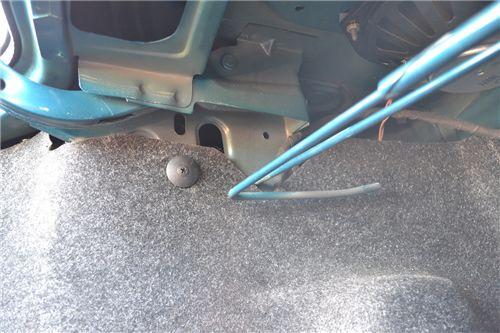 When you are getting ready to put tension rod back into position you will need to twist them in this direction (toward the rear of the Stang).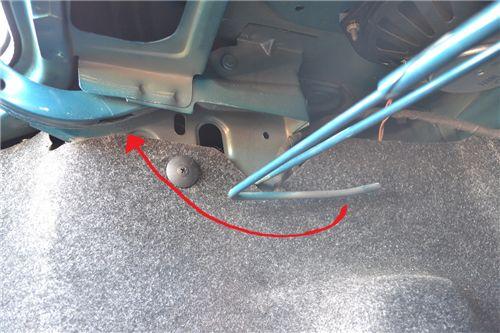 Once you have them twisted enough, you will need to put the rod into this hole in the hinge.
It takes quite a bit of strength to get these bars twisted back into place and you need to be careful that the opposite side does not come out while you are twisting it into place, and that you don't slip and hurt yourself. A pair of vice grips will help in getting good grip and leverage on the bar.
Here is what it should look like once the bar is in the hinge.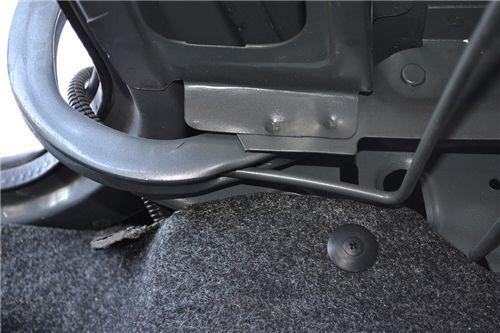 ---