Interior plastics become brittle with age, leading to cracking and breaking. Fox Body A/C vents are no exception. Once these become brittle and broken, they also experience a loss in the ability to direct airflow. 5.0 Resto's A/C vent register kit restores the resistance the vents need to stay in one spot. Whether you need to direct air vertically or horizontally, these vents will stay in place! These vents are designed and manufactured with an OEM fit and finish. These kits are the perfect solution to restore your Fox Body Mustang's interior to its former glory!
Fox Body Mustang A/C Vent Removal Process
To begin, open your doors and locate each of the A/C vents on your 87-93 dash. There will be three of these, one on the driver's side to the left of the steering wheel, one set above the radio and A/C controls, and the last one on the passenger side to the right of the dash pad. Using a small trim tool or flat-bladed screwdriver, pry against the vent and the airflow adjustment wheel to dislodge the vent from the surround. Repeat this step for each of the vents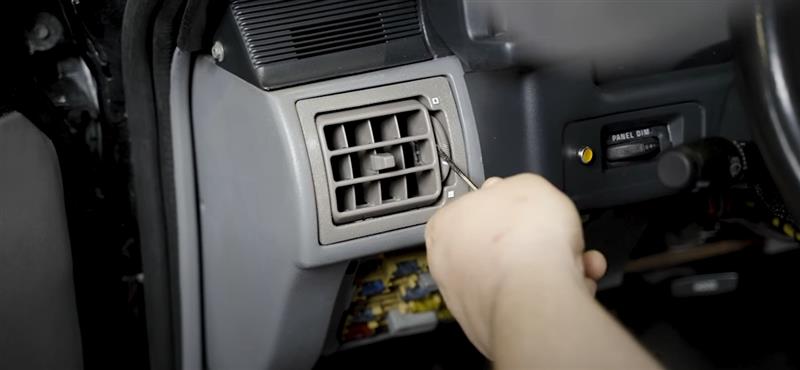 Next, you will need to remove each of the vents surrounds from the dash itself. Using your pry tool or a small pick, release each of the four tabs on the top and bottom sides of each vent surround. Carefully pull the surround away and do not damage any other dash components.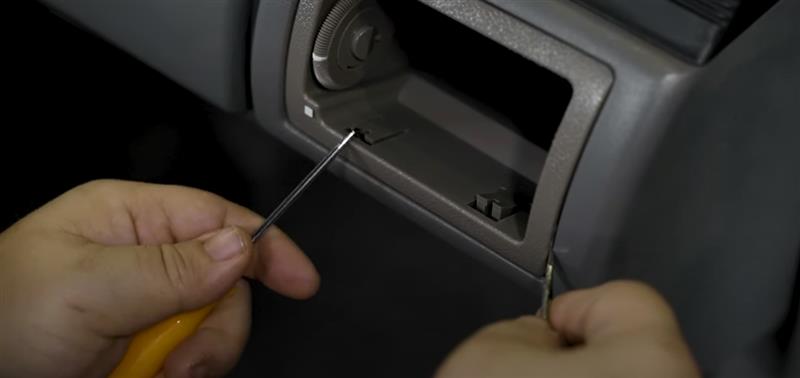 Before continuing, if you will be painting these A/C vents to match your interior, you will need to remove the vents from the new parts, as shown in step 1. Check our dedicated how-to showing you the process for painting interior parts, or you can review the installation video above for further instructions.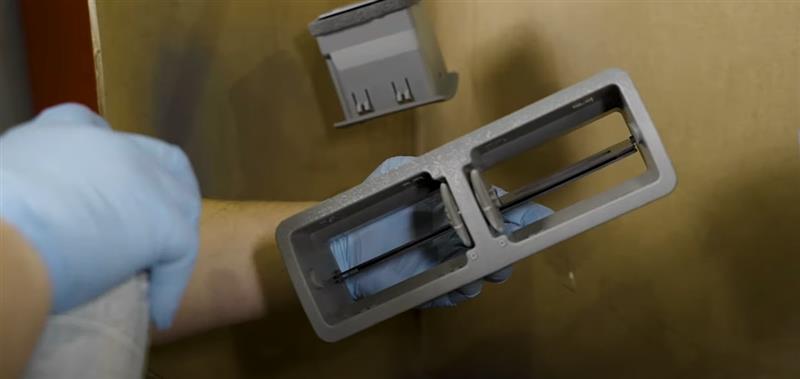 ---
Reassembly Process
Securely press each of the A/C vent surrounds into the dash. Make sure that each of the four tabs fully seats and are flush. Minor clearance can be needed for the center dash surround if your car is equipped with an aftermarket dash pad. Again, ensure that all tabs are sitting flush before moving forward.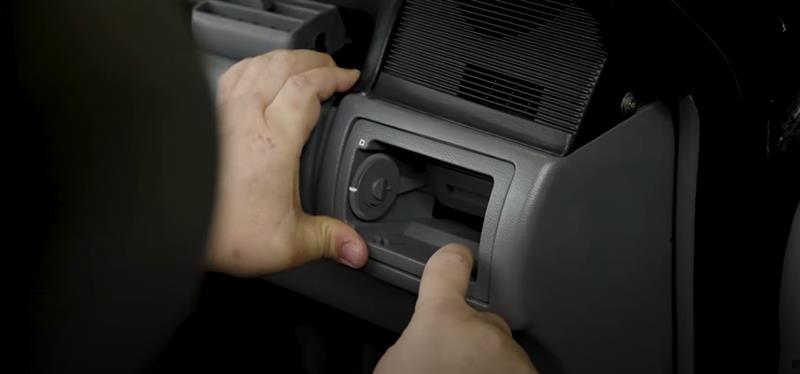 Once all the surrounds are installed, you can position the vents and ensure they are fully seated. You will hear an audible click once these snap into place. Check over all of your work, and you are all done!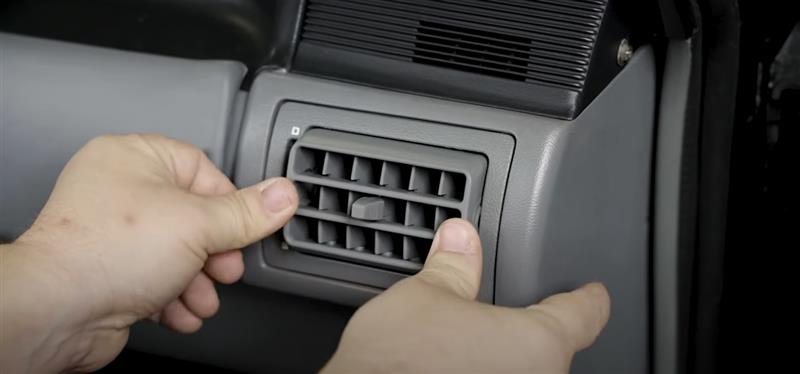 ---
Conclusion
We hope this article has helped you learn about the removal and installation process for your A/C vents. Make sure you keep it here for the latest tech articles like this one at LMR.com.
---