Broken 79-93 Mustang door handles are a common problem. Often this is due to the 20 plus years of abuse the doors take. Follow along with this customer submitted installation instructions on how to replace fox body exterior door handles. Installation does require you to drill out your old door handle rivets and replace them with new rivets. Stop the embarrassing door handle issues and replace yours today with a quality set of 5.0Resto door handles.
Tools Needed:
Rivet Gun
Phillips Head Screwdriver
Drift Pin
Drill
Drill Bit
Step 1:
Remove the door panel and tape off the area around the door panel.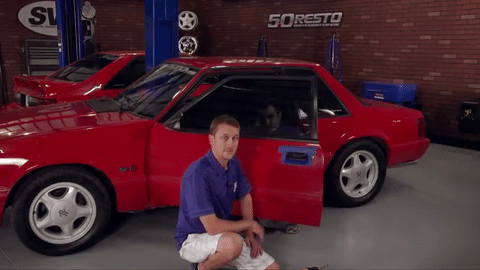 Step 2:
Grab your hammer and your drift pin and knock the small hardened steel mandrels that are left in the original rivets.
Step 3:
Grab your drill and drill through the head of the rivet making sure to stop once the head pops loose. DO NOT DRILL ALL THE WAY THROUGH.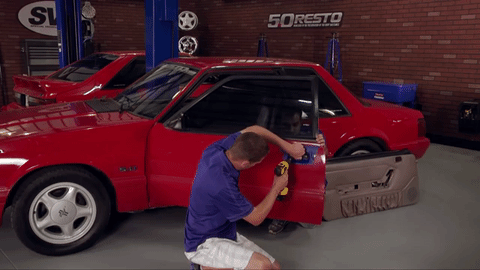 Step 4:
Now that the rivet heads are removes, you can go ahead and push down on the inside rod and remove the handle from the door.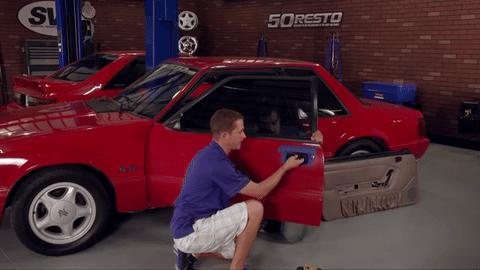 Step 5:
Slide the new handle into place and engage the rod from the inside of the door.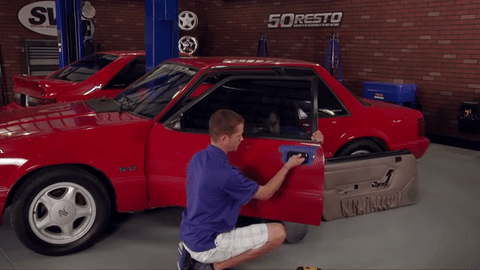 Step 6:
Line up the new handle and install the included rivets with a large rivet gun.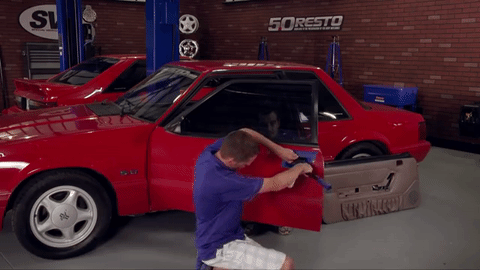 ---