Properly Cleaning Your Mustang's or Lightning's Leather Upholstery
A common question we hear at LMR is "How do I properly clean my leather?". We are here to show a step by step guide that has worked for us. This method will be sure to make your Mustang's or Lighting's leather upholstery last long and stay well protected from the elements!
How to Properly Clean Your Mustang's or Lightning's Leather Upholstery
Inspect Leather For Level Of Dirtiness



Acquire High Quality Leather Cleaner then start with a dilution of 10:1 with water



Lightly spray surface with diluted mixture and allow to set for 10 seconds




Agitate with microfiber towel or soft boars hair brush





Wipe away agitated suds with clean microfiber towel



Leather must look matte and not shiny




Repeat steps 4-8 until surface is completely clean


Apply high quality, water based leather conditioner to microfiber or foam applicator pad. Rub into leather to apply conditioner






Additional application of leather conditioner may be required
Comparison of Dirty vs Clean with no Conditioner Applied.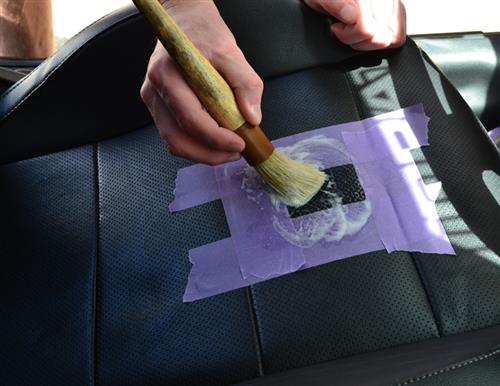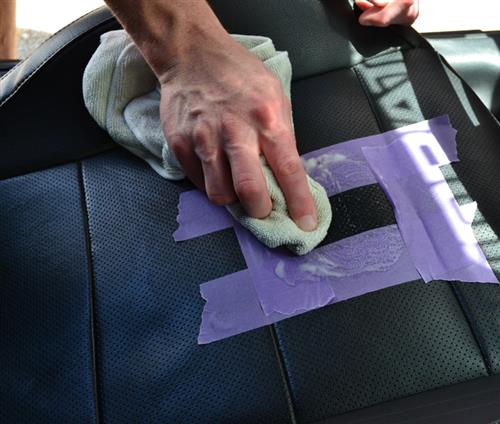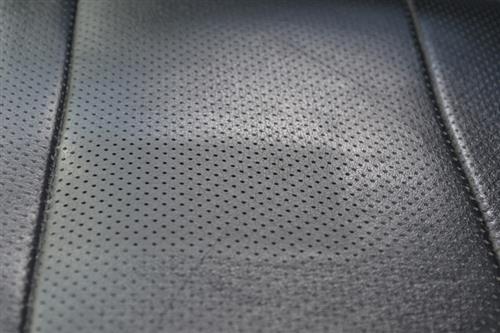 Notes:
We recommend performing this on an inconspicuous spot on your leather upholstery first. If any color transfer occurs from cleaning, dilute cleaning solution and repeat process.
---