Installing a 1987-1993 Mustang ignition lock cylinder is easy...99% of the time. If you can get the key in the ignition all you have to do is push the pin located on the underside of the cylinder, turn the key to the accessory position and slide the lock cylinder out. Here is a picture of the pin that needs to be depressed.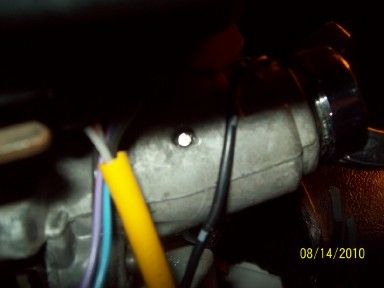 My situation was different of course. The pins inside had fallen while in the lock position and would not allow me to insert the key far enough to turn the ignition. Here is how to get the ignition cylinder lock out when you can't get your key in. It may look difficult but if I can do it you can too just take your time and be careful.
The tools needed: Phillip's head screwdriver, 8mm socket, 1/4 " drill bit, a punch or chisel, hammer, needle nose pliers, and a drill.
The first thing to do is disconnect the battery. Mine is located in the trunk by way of our relocation kit.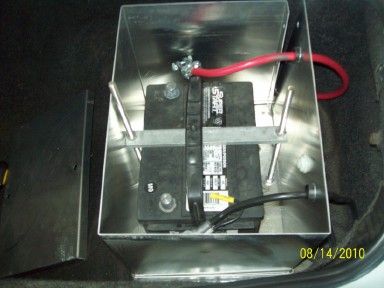 Having never encountered this problem I drilled out the small pin in the picture using a 1/8" drill bit. This step seems unnecessary now but you learn as you go. You may be able to press this pin in once the next steps are completed.
Remove the column cover. There are two one on either side. My car is a 1993 and you can still get the upper column cover new the lower must be found used at this time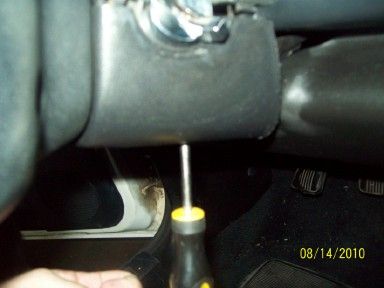 Next, remove the knee bolster cover there are three screws holding it in place remove these and pop it off
Remove the knee bolster, two screws one on each end at the top. Disconnect the wire leading from the lock cylinder here.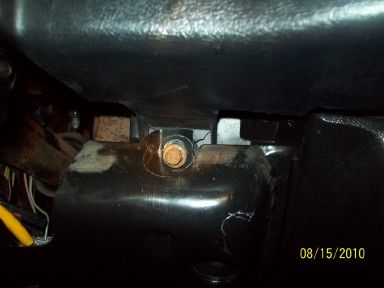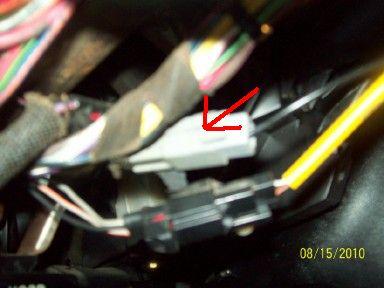 Now the fun part take your 1/4" drill bit and drill down the center of the lock to a depth of 1 1/2" I marked the bit with tape to ensure i did not go further.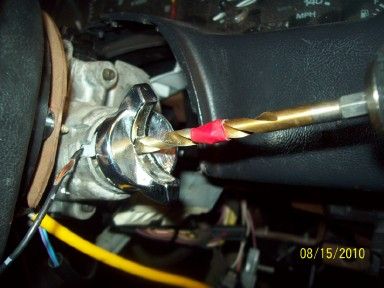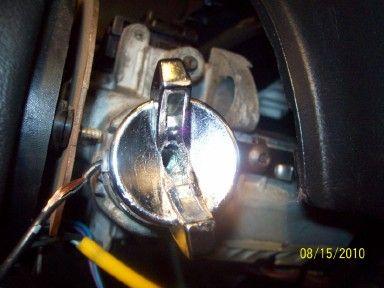 Take your hammer and chisel, give a few good whacks and it should pop out.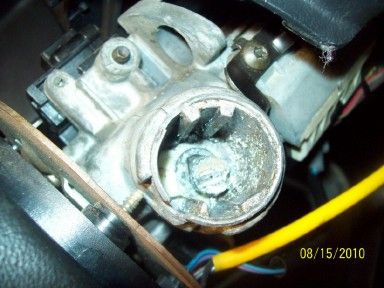 Take your needle nose pliers, grab this piece in the center, turn it to the correct location and pull it out. I had to shake the steering back and forth a little but it popped right out. Now put in the new ignition lock cylinder in and reverse the process and your done....Oh after you vacuum up all the metal shavings.
---