The 1983-1993 Fox Mustang Lower Windshield Moldings and Cowl Vent Grille take quite a beating from the sun's UV rays. This exposure caused them to fade, deteriorate, crack, and break. This causes your Mustang to look a little worse for the wear, when that's probably not the case. Luckily replacing them wont break the bank and installation is very straightforward, as Jeff and I show you in the video. When doing this install, it requires you to remove your windshield wiper arms and blades, this is a great opportunity to add new ones. Also, you'll want to make sure you have a Windshield Reveal Molding Tool so you can access the lower moldings. If your reveal moldings are faded as well, grab a can of our exterior trim paint to spruce them up.
Tools Needed:
Windshield Reveal Molding Tool
Phillips Head Screwdriver
Removal Procedure:
Step 1:
Mark your current wiper position with masking tape. Lift the arm, release the locking tab, and wiggle it free from the spline shaft.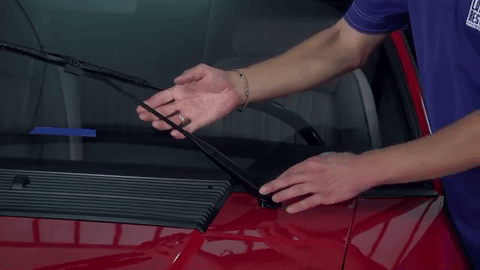 Step 2: With the Phillips head screwdriver remove the 6 screws that hold the cowl vent to the car.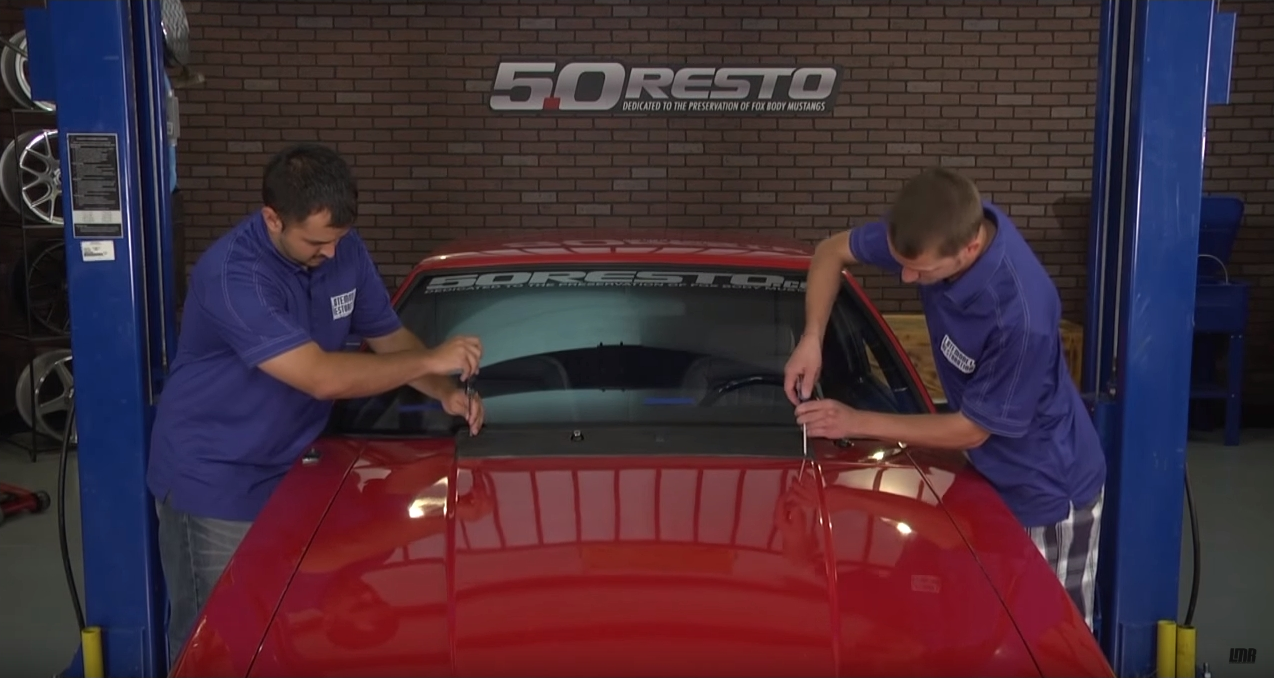 Step 3: After removing the 6 screws lift the cowl vent grille up, you will see a hose going to the sprayer.
Step 4: Remove Windshield Moldings using the Windshield Reveal Molding Tool.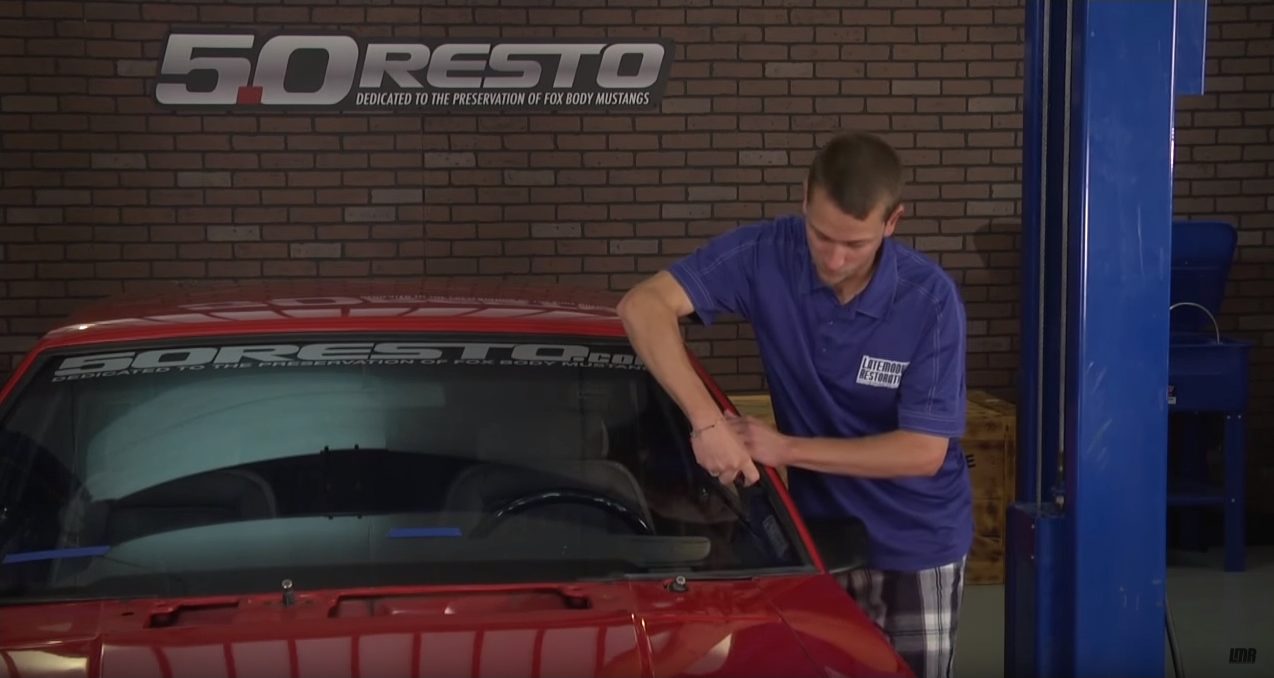 Installation Procedure:
Step 1: Install new Windshield Moldings by snapping them into place.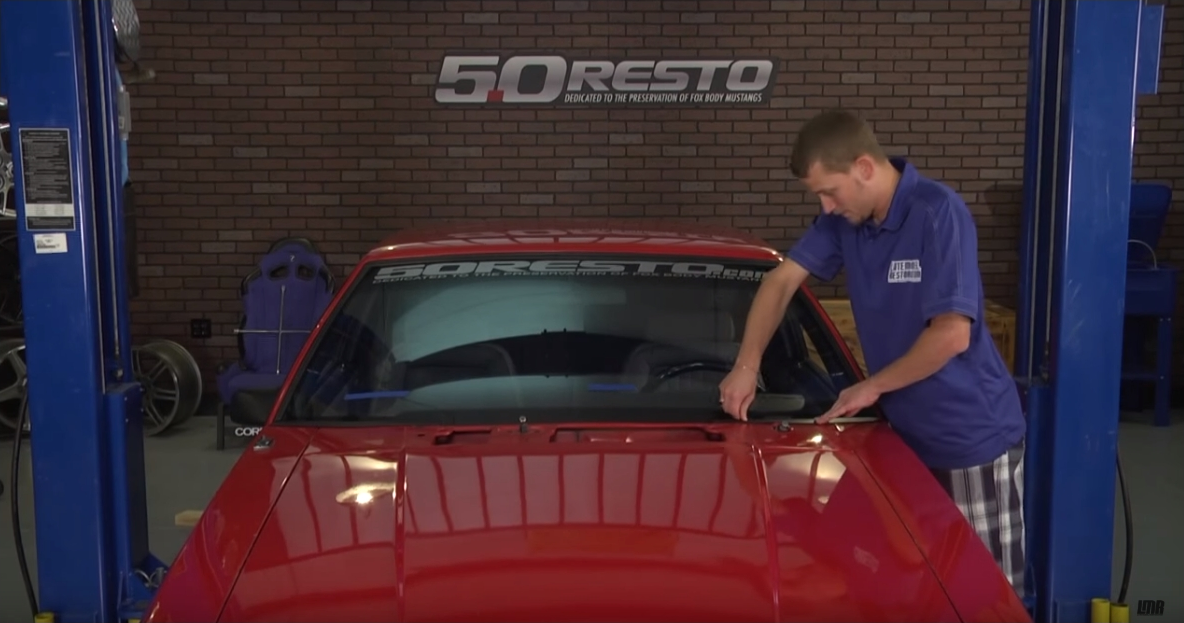 Step 2: Re-install the sprayer to the new cowl with the (1) phillips head screw.
Step 3: Place the new cowl vent onto the car, plug the sprayer hose back onto the sprayer.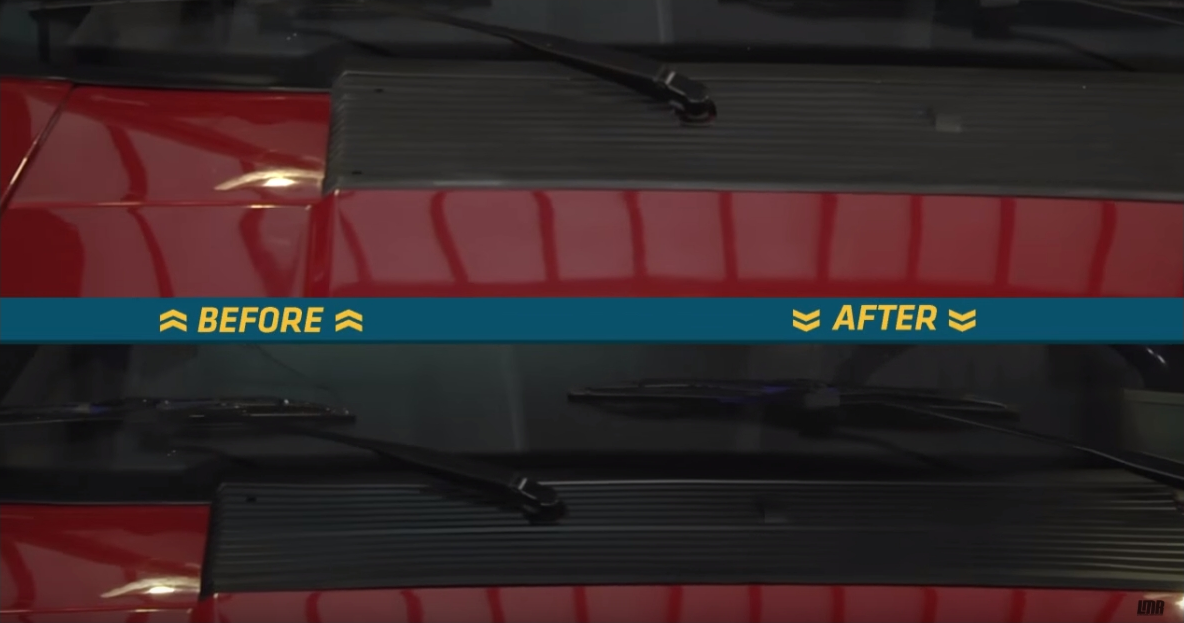 Step 4: Line up the cowl with the screw holes and tighten the 6 screws back into the cowl.
Step 5: Take the wipers and slide them back onto the wiper gears.
Step 6: Lift up on the end of the wiper and push the retaining tab back in.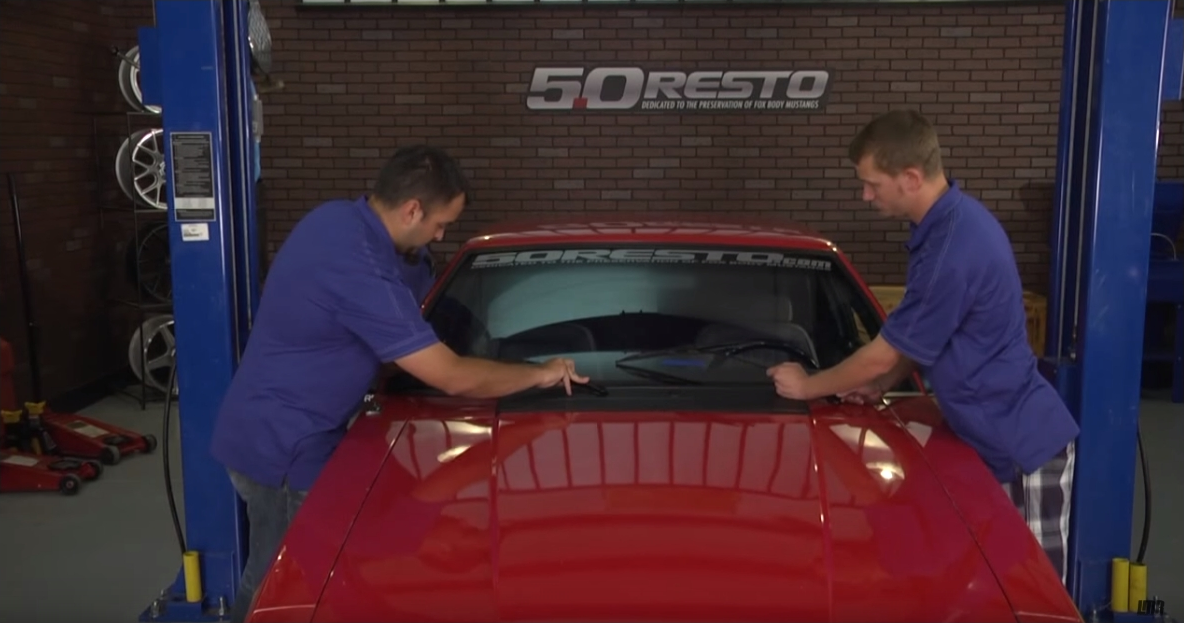 ---