The wife and I got rid of the gas guzzling Dakota truck and got a 2001 V6 Mustang. Those Mustang 3.8 V6 motors are almost bulletproof and great on gas. We wanted to add to the car's appearance, and the dingy stock headlights were the first thing we wanted to change. Our SDT-13007S 1999-04 Mustang halo - projector headlights look very nice and very functional.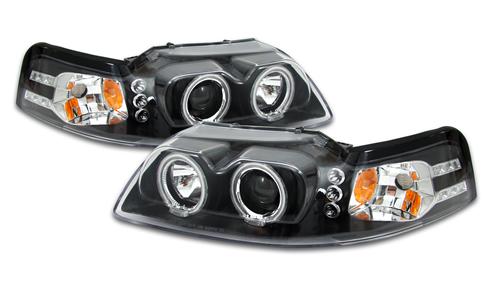 Taking the stock Mustang headlights out is very easy. After opening the hood and locating the retaining clips for the headlights, just pull them straight up, and the light will pull out so you can disconnect the plugs for the light. You will need to twist the side marker lights to remove them from the old lights.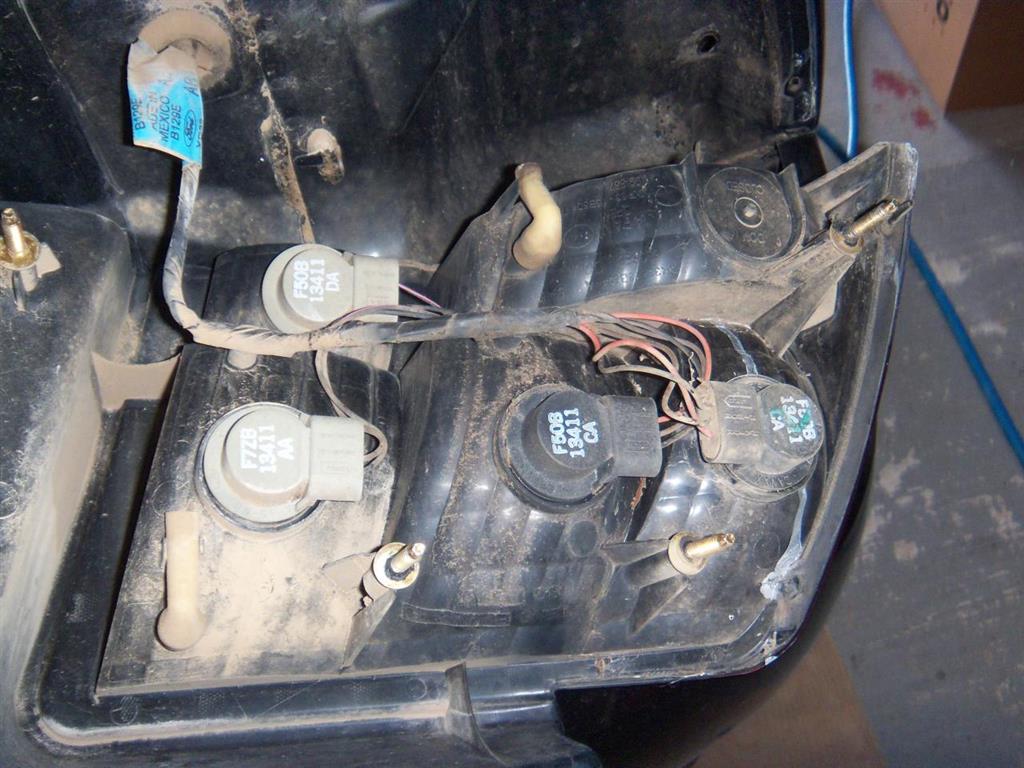 The back of the new lights looks very intimidating, with 3 sets of wires hanging out of them. The wires are for the 2 sets of LEDs and the halos, and they all need to be spliced into the side marker/driving light harness. The black wires are the ground wires and should be spliced into the black wire of the driving light harness, and the white and red wires are the positive wires and spliced into the brown wire on the driving light harness. I found the easiest way to achieve this was to combine 2 wires and splice them to the correct wire on the harness, then splice the last wire to one of the previously spliced wires, as shown in the pics. The large plug-in simply plugs into the socket on the back, and the parking light twists back into the new light.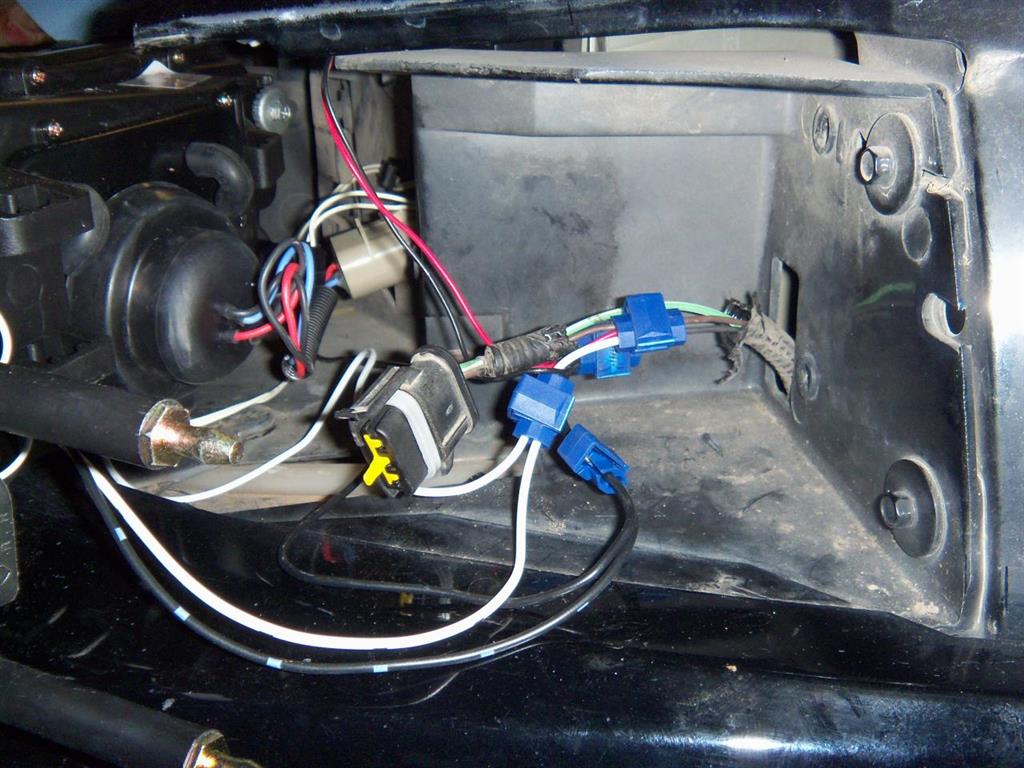 I found a nice place to mount the ballast after I cleaned the area with rubbing alcohol and peeled the backing from the double-sided tape.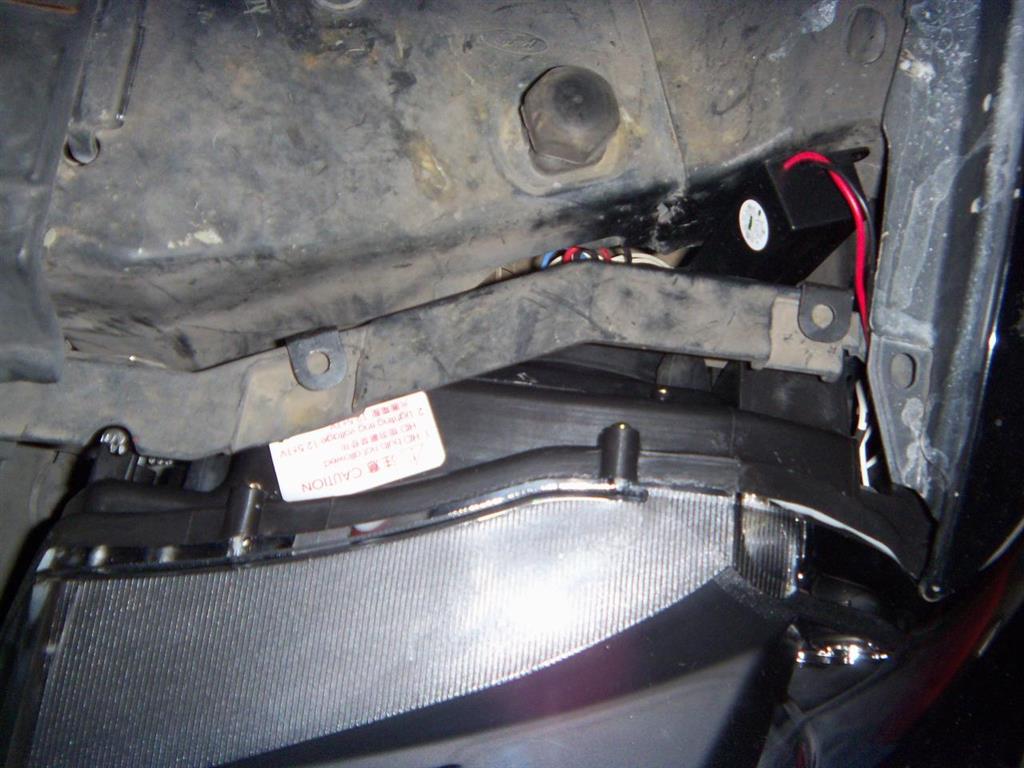 Be sure and move the wires out of the way while installing the new lights. After the lights have been pushed in all the way, reinstall the clips by pushing them straight down. The Halo's and LED's will light up with the park lights. The projector lights are used for the low beam, and the other is used for the high beam. They look great during the day, and at night they are very bright. Look forward to more pictures coming soon.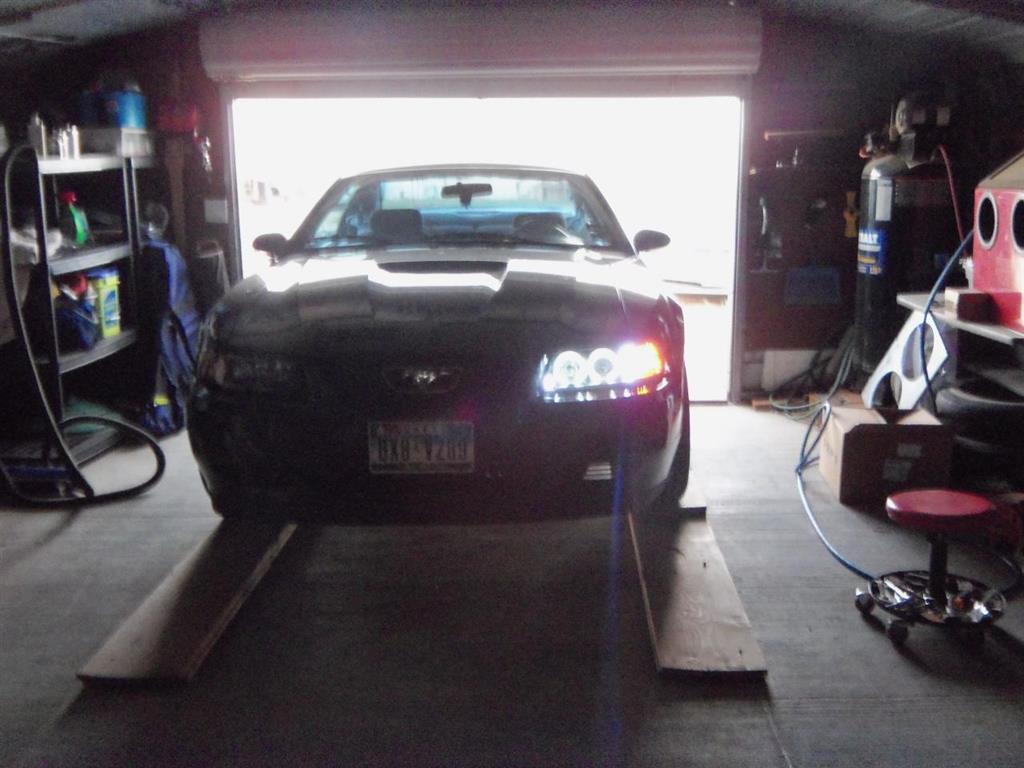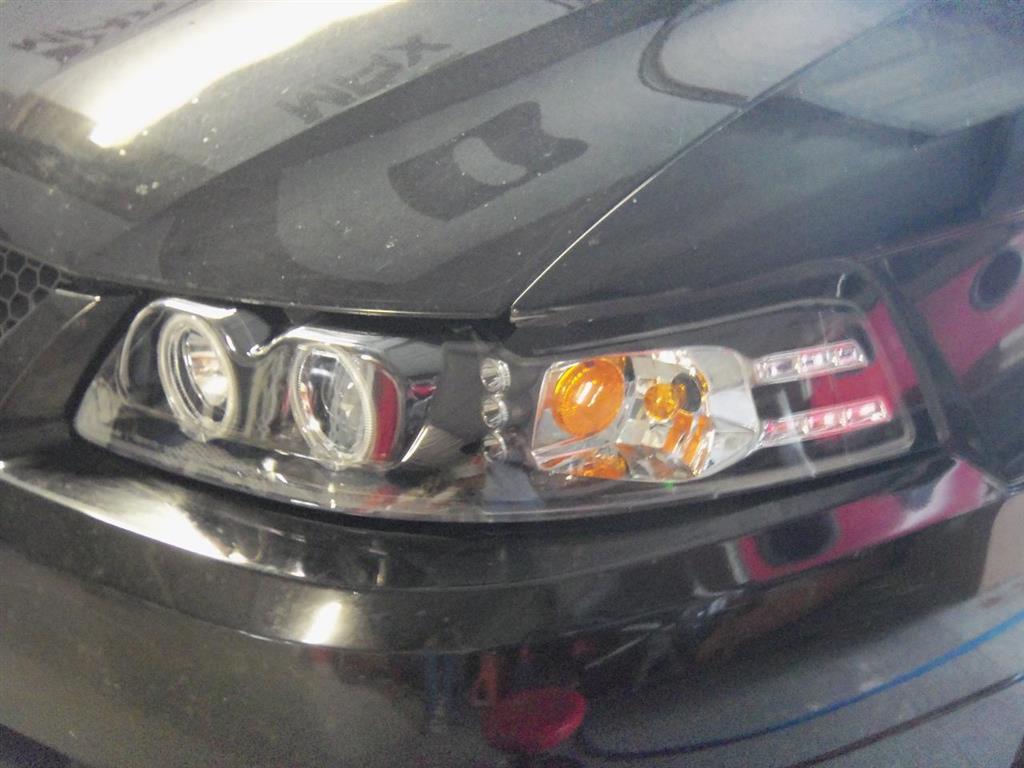 If you are looking to install a set of halo headlights on your 99-04 Mustang, check them out on our website!
---