What is the difference between progressive and specific rate springs? Why progressive or specific? What should I go with? Will one ride worse than the other? Will I have better performance? All of these are very common questions in the Mustang community, and I would like to shed some light on the subject.
Progressive Rate Springs
The term progressive rate will mean that the spring rate of the unit itself will vary throughout it. Most of your specifications will look something like this: Front 457-571 in/lbs. What this breaks down to is that due to the varying nature of these springs, the ride quality will not suffer compared to the specific rate. These setups would be recommended for your daily driven car. Handling characteristics are heightened due to the lower center of gravity. Improved cornering, braking capabilities and overall aesthetics of your ride will improve when installing this style of spring.
Specific Rate Springs
The term specific rate will mean that the spring rate will be consistent throughout the spring itself. These are also known as linear rate springs to some. Most of your specifications will look something like this: 650 in/lb. What this will break down to is that the continuous rate will be a harsher ride quality overall. These will be more designed for your weekend warrior or track only cars. These will dramatically improve all of the handling capabilities of your Mustang. Most manufactures will recommend the use of performance dampeners to accompany these more aggressive styles of springs.
Whichever you decide to go with, there are a few other things you want to look at upon installation of new springs. These components will work along with your new springs and will make the overall function of your new setup perfect in the long run. Not all spring combinations will require these, but we do recommend inspecting them and always having a professional alignment after installation.
Supporting Parts
79-04 Mustangs- spring isolators and caster/camber plates.
05-14 Mustangs- caster/camber plates or bolts and an adjustable panhard bar.
We would like to remind you, for anything suspension related we have you covered at LMR.com.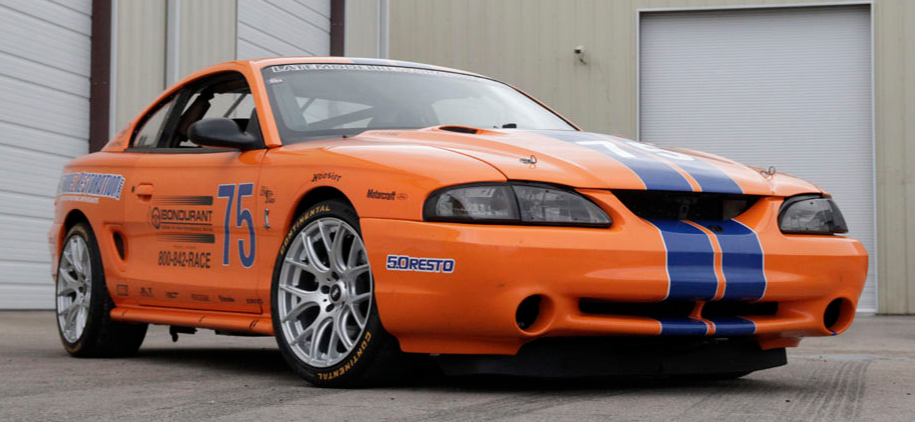 ---