When you think of Ford Bronco, what comes to mind first? Off-road capable, big square body, and timeless automotive features, right? Recently, Ford released the new Bronco in 2020, which held a lot of similarities to the previous 5th Gen OBS Bronco. Now that a couple of years have passed, more and more of the OBS body style Bronco's are becoming easier to purchase. But does that mean the Bronco you found for sale on Facebook Marketplace is the "right one" for you?
---
A Short History of the 5th Gen OBS Bronco
In this article, we'll discuss what to look for when buying a 1992-1996 model-year Ford Bronco. But first, what model should you go with?
Back in 1992, Ford released the 5th generation Bronco. The main competitors were the Chevrolet K Blazer and the Dodge RAM. The Bronco was offered in 3 trim levels: Ford Bronco Base, Ford Bronco XLT, and the Eddie Bauer edition. Although the Bronco's appearance was blocky, its enhanced aerodynamics reduced wind resistance but also contributed to a decrease in cabin wind noise. The Bronco came with an optional four-wheel drive, 104.7 in wheelbase, and a 5.0L V8 cylinder engine with 205 hp and 328 lb-ft. (If you want to know if that's true, check out our 223K mile Bronco dyno video!) There's also the option for an inline 6-cylinder engine. You could purchase one with a 5-speed or 4-speed automatic transmission as an option. The wheels were equipped with manual hub locks to lock to the differential when going off-road. If you'd like to learn more about specs and production details about the 5th Gen Bronco, check out "What is a OBS Bronco?"
The good thing is there aren't many options to choose from when finding your next Bronco. These Bronco's came without a lot of crazy features from the factory, unlike the 6th Gen Bronco. The inside consists of A/C, AM/FM, power windows, and door locks. But what you need to look for is damage, driveability, and modifications that could potentially harm the Bronco in the near future. So follow along, and we'll help you identify what to look for!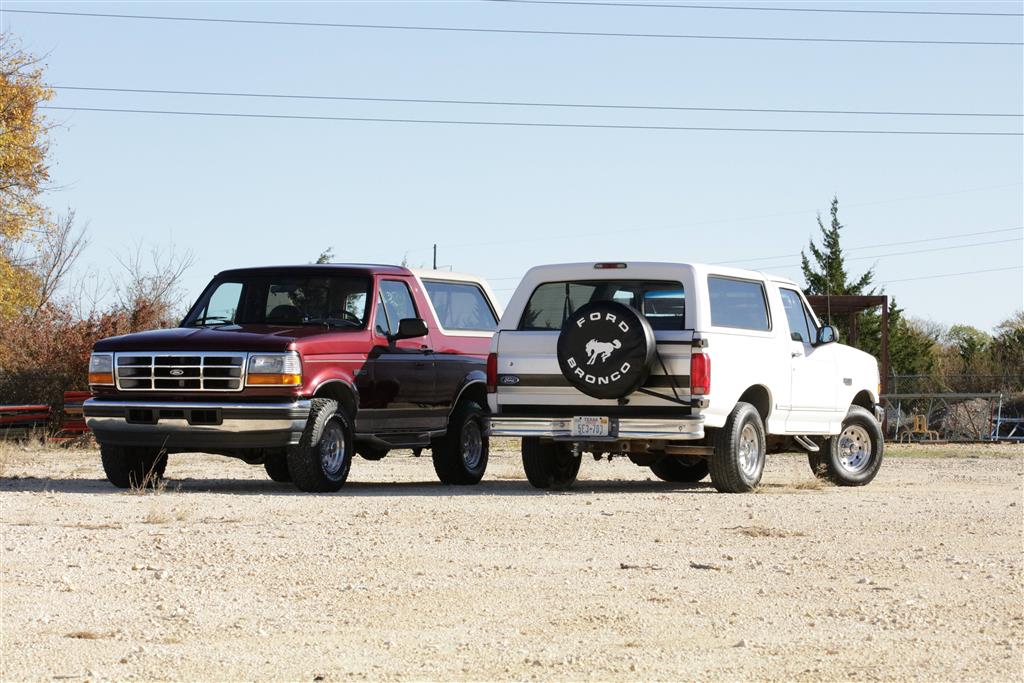 ---
Beware Of Rust
Rust can make or break a project vehicle. Common rust areas, such as the lower portion of the tailgate, rear wheel lips, lower rear quarter panels, or floor pans, can be relatively easily repaired with patch panels. Rust in critical areas such as the Bronco's frame, firewall, or body mounts can be costlier and even present safety concerns.
Thoroughly inspect the body and undercarriage of your Ford Bronco, so you're aware of these issues. If your prospective OBS Bronco has spent its life in coastal or northern regions, take extra care to locate rust issues. It's not a matter of "if" the Bronco has rust; it's a matter of "where" and "how severe."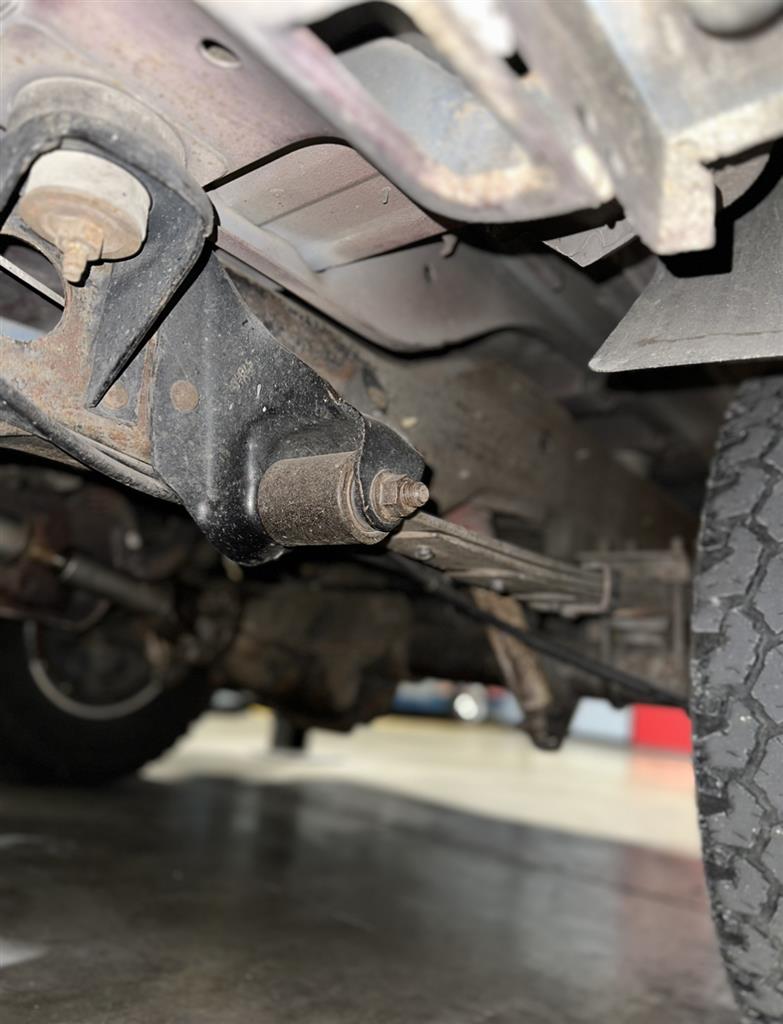 ---
Paint
Overall, paint jobs have become exceedingly expensive and difficult to contract. Therefore, paint condition is a massive consideration in your OBS Bronco purchase. Always thoroughly inspect the paint job on your prospective Ford Bronco purchase. Look for overspray on the grille or smaller areas on the truck, tape lines, or chipping that may reveal extra layers of paint. A prior repaint on your new-to-you Bronco could save you money or cost you extra in the long run.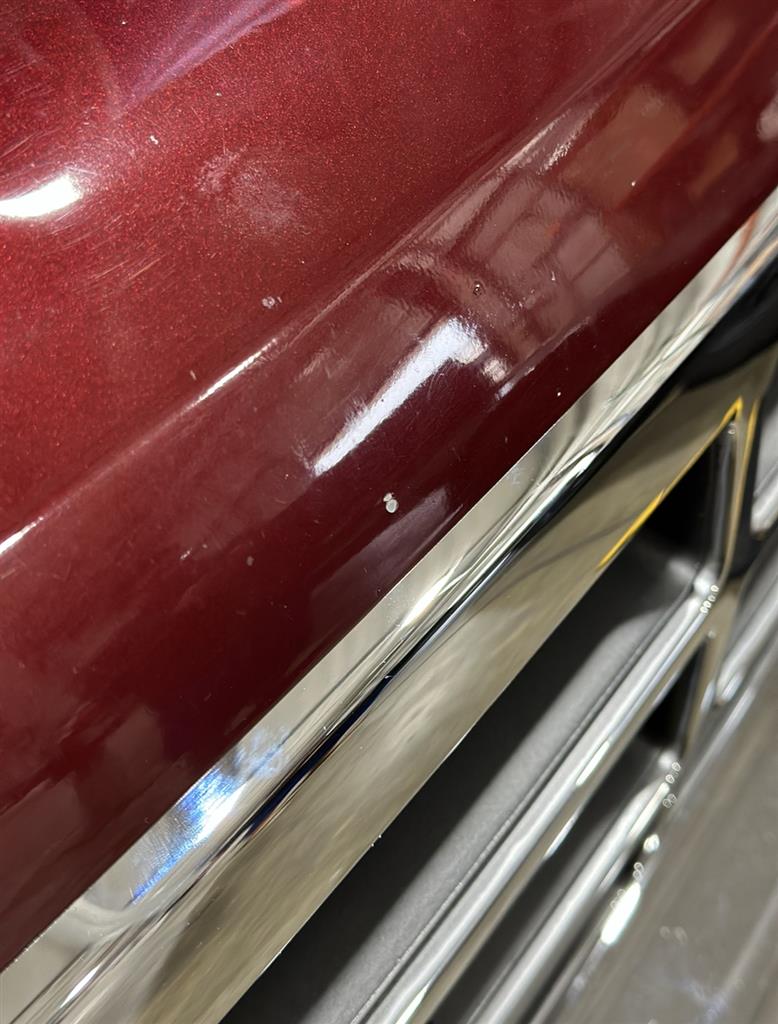 If you suspect a repaint, ask the seller if there was any repaired damage, body filler, or prior rust. Find out how long ago the Bronco was repainted. Be cautious of a fresh repaint – with time, a poor repaint can chip, peel, or prematurely fade. Improperly covered-up rust can quickly return. Look for evidence of a color change. A poorly-performed color change can majorly hit your Bronco's future value. Original paint is always best, even if that original paint needs a touch-up or partial repair. You never know what could be hiding behind a poorly repainted surface. Consult with a trustworthy body shop.
If possible, have a body shop look your next Bronco over well and help you decide whether the finish shows any signs of repaint, accident, prior damage, or covered-up rust.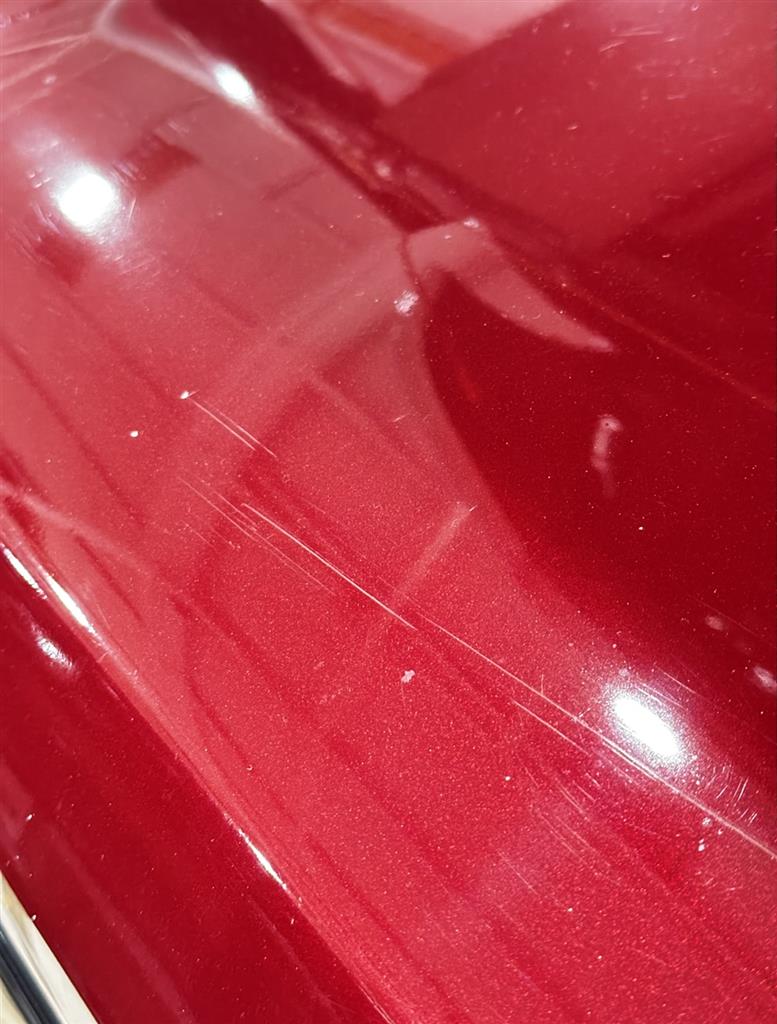 ---
Aftermarket Modifications
The 1992-1996 OBS Ford Broncos body style are perfect blank canvases for modifications. Suspension upgrades such as lift kits are a great way to fit larger tires to your Bronco for great looks and improved off-road performance. Engine modifications for extra sound and power are also popular. Larger tires look fantastic on OBS Broncos.
If your next Bronco has a lift and bigger tires, ask the seller if the truck has been re-geared. Improper gearing can greatly diminish fuel mileage or fuel economy (MPG), acceleration, and horsepower and put extra strain on the engine and transmission. Poorly engineered lift kits can also seriously affect on-road handling. Engine modifications may affect drivability and fuel mileage, as well as affect emissions equipment and the ability to register your Bronco in states that require emissions certification.
The test drive is the best way to determine if the modifications have helped or hurt your Bronco's overall performance.
---
Test Drive
Once you've thoroughly inspected your prospective Ford Bronco, take it for a thorough test drive. Spend enough time in the Bronco for the engine and drivetrain to reach operating temperature. Check for overheating, engine noises, and low oil pressure. Turn off and re-start the Bronco while at operating temperature. Accelerate hard enough that you're made aware of issues such as misfires, improper shifting, or lack of power. Test all the Bronco accessories, such as power windows, power tailgate windows, air conditioning, radio, gauges, and lights. Be aware of any malfunction indicators on the dash, such as ABS, Airbag, Service Engine Soon, or Overdrive warning lights. Look for fluid leaks or smoke from the tailpipe. While running at operating temperature, remove the oil fill cap on the engine and observe for smoke that could indicate excessive oil blow-by.
Test braking performance. Get your next Bronco out on a straight stretch of road and see how it drives. Lifted Broncos with big tires and poor gearing often show their true colors in highway cruising situations. Observe if the Bronco requires excessive effort to hold the road while traveling at speed. Get a free GPS speedometer app on your phone and check the speedometer's accuracy. Observe the Bronco's automatic transmission's shifting characteristics. If the transmission does excessive gear changing to hold speed, or if a manual trans requires downshifting to make a small highway grade, the Bronco could be improperly geared for its lift and tires.
Extra time spent on the test drive will reveal the Bronco's flaws and give you a better idea of the vehicle's road manners and necessary repairs. If possible, have a qualified mechanic inspect the Bronco before making your purchase.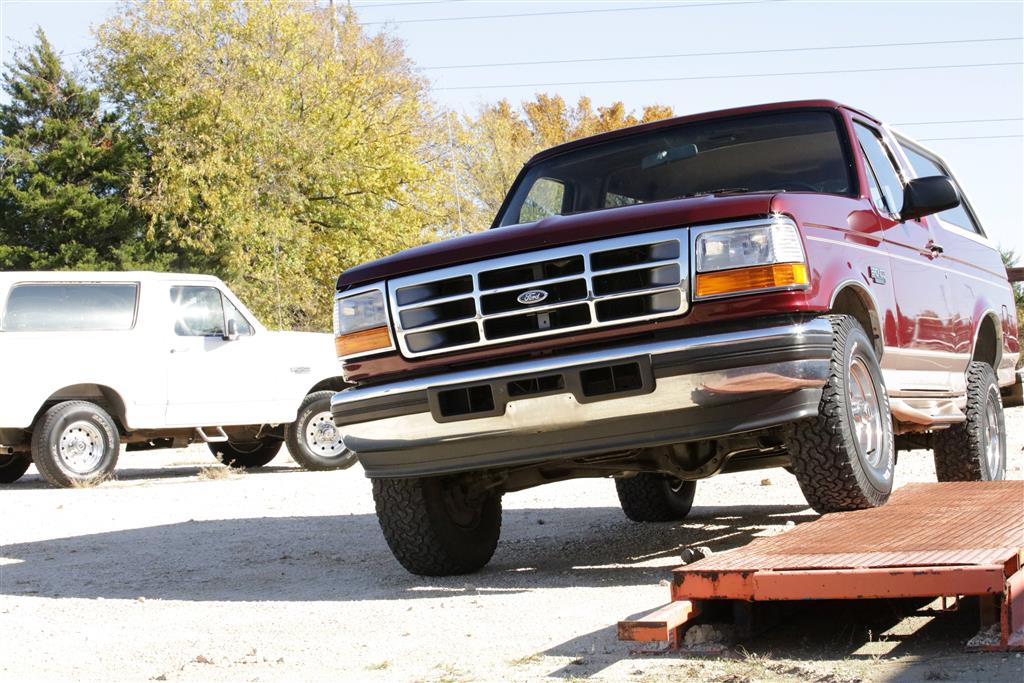 ---
Prices
OBS Ford Broncos are very popular vehicles. They're durable, inexpensive to maintain, easy to work on and have a good amount of utility. These attributes have created a high demand for OBS Broncos among collectors, enthusiasts, and resellers. Prices can vary dramatically based on condition, factory options, mileage, modifications, ownership history, and location. It's tempting to make your buying decision based on a low price.
This is not always the best policy. Before setting a budget for your Bronco purchase, be realistic about your resources. A cheap Bronco that needs a lot of work may cost you in the long run if your time, space, experience, and funds don't allow for proper repairs, restoration, and maintenance. On the other hand, a restoration project can be lucrative and rewarding if you possess the resources.
---
Conclusion
We hope this guide will help you find the Bronco you've dreamed of. Shop online marketplaces for the Bronco that best suits your needs. Look at enough of them in person to gain a good idea of value, common issues, and options. With this guide and some determination, you're sure to find the OBS Bronco project that's best for you!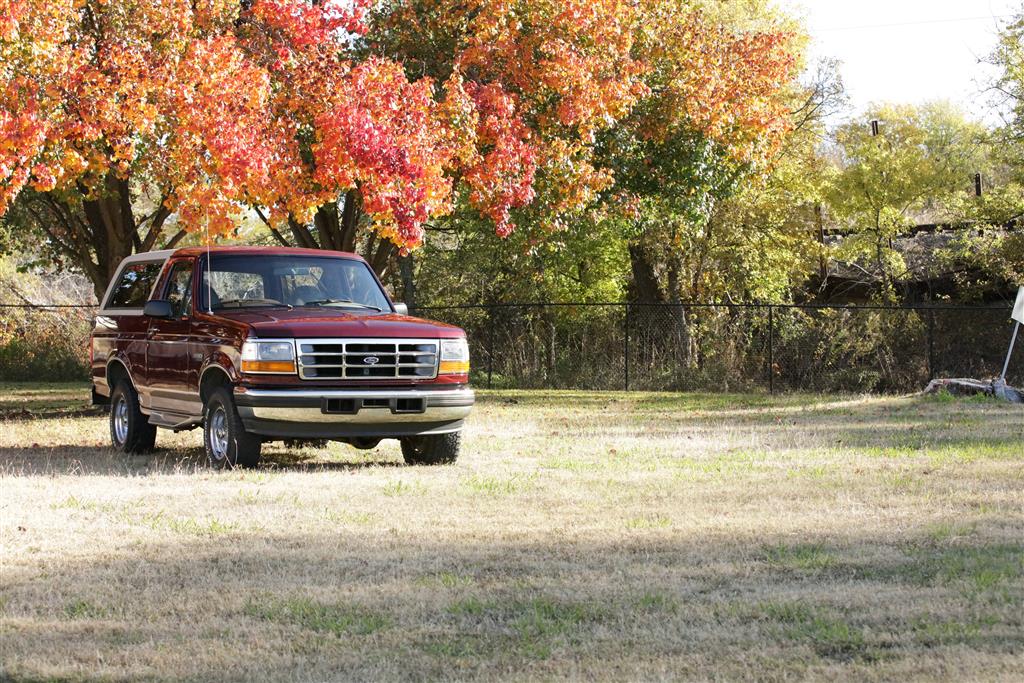 ---
FAQ
Are Bronco's suitable for towing?
You can use your Bronco towing. But keep in mind the shorter wheelbase. You'll be safe if you are moving something light, like a smaller travel trailer. But if you're looking to tow a bigger camper or boat, that's when we recommend a Ford F-150 pickup truck for something of that nature.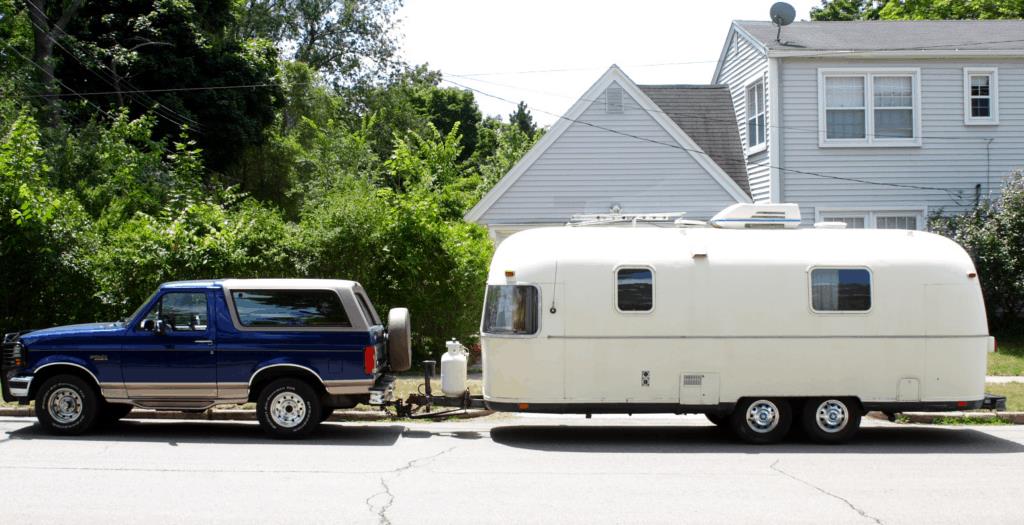 Source: Camper Report
5th Gen vs. 6th Gen Bronco: Which one should I buy?
It depends on what you like! Both are very capable at off-roading, and both are cool! But if you're like us and love to restore or modify, we highly recommend a 5th Gen Bronco. But the new Bronco's are perfect for someone who doesn't have the time or skills to restore an older Bronco. The price point also plays a significant role!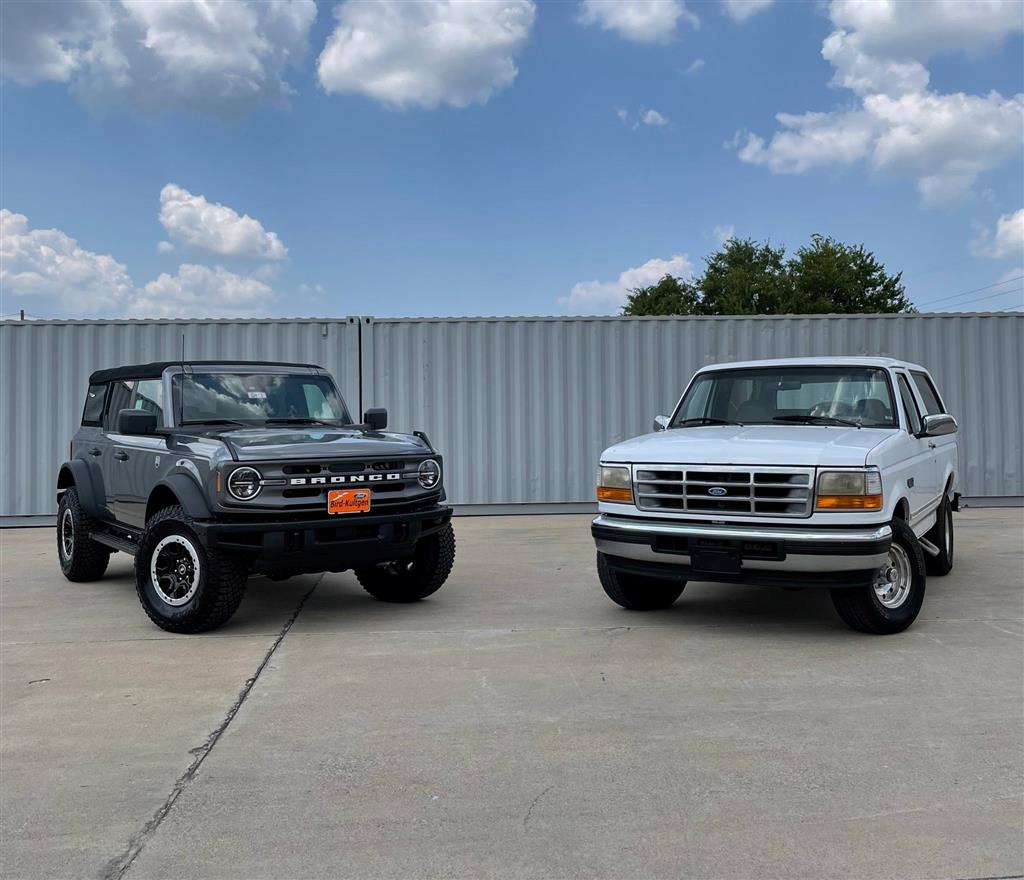 ---