As car enthusiasts, we dream of a day when we can drive our cars as we stole them on the back roads of America. While the boys in blue may have a different plan in mind for those who attempt this illegally, there is a way you can do this without breaking the law.
Silver State Classic Challenge, Inc. (besides Nebraska Sandhills and Texas Big Bend) has been offering one of the most unique automotive events in the country for the last three decades. This event includes 90-120 miles of closed, two-lane public highly that features long, fast straightaways, sweeping corners, blind dips, and more. To give you a better idea of how crazy this event can be, the current course record is a speed of 219.64 mph!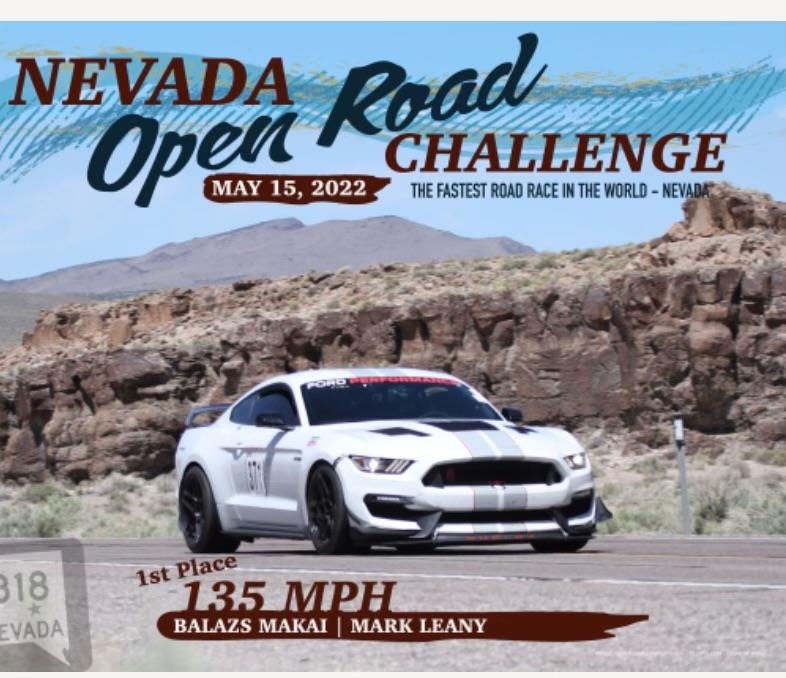 Balazs Makai, an avid racer with over 6 years of road event experience, is no stranger to this event. In fact, he has raced this event in a few different vehicles over the years. In 2021, Makai finished 10th in the 110mph class with his 2017 Chevy Corvette C7. Makai took the #1 spot in the 135mph class with his 2017 Shelby GT350.
I recently met with Balazs to talk about the Silver State Classic Challenge and why he chose the GT350 as his car for the event.
Why The GT350?
As a car enthusiast, Balazs has a couple of cars he enjoys for different purposes. When I heard that he had a C7 and a GT350, I was intrigued as most who own either one of these cars are usually brand loyal. When asked what made him choose the GT350, Balazs explained, "I used to have a 1996 Ford and a 2006 white convertible with red interior, so Mustangs have always had a special place in my heart. My grandpa was also a Ford fanatic, and my father-in-law worked for Ford as well, so we always had to have a Ford in the family."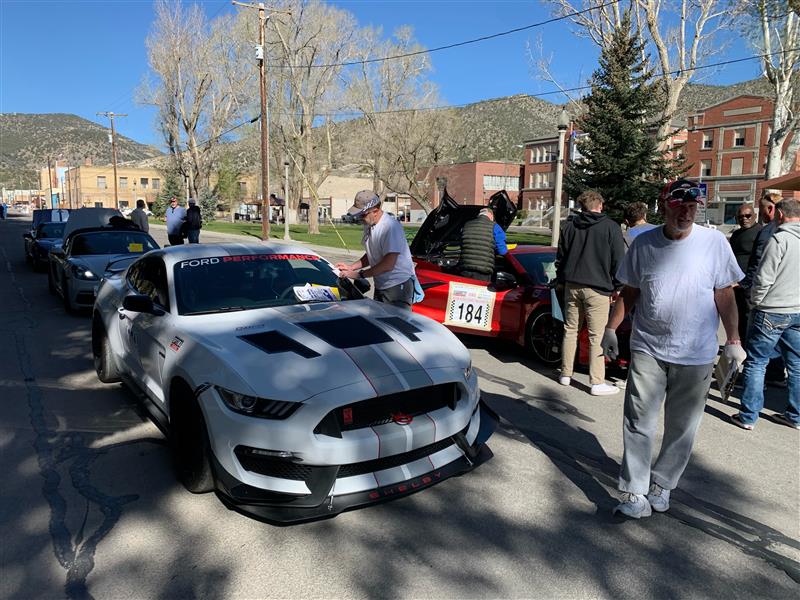 This was a perfect explanation for why he chose the GT350 as it is one of Ford's most incredible vehicles they have ever produced, not to mention a nearly perfect car for road racing applications. However, the C7 is also an amazing car; why does he choose the GT350? "I just have more fun with the GT350", explained Balazs. "The GT350, when set up correctly, gives me that extra, fine-tuned driving feeling I can't get from other cars. The feedback from the GT350 is unmatched. I can't stop smiling while I am driving it, it's almost like a toy to me."
What Is Done To The GT350?
From the factory, the GT350 was built with a purpose. With a 5.2L flat-plane crank Voodoo engine, you didn't need a supercharger to rip up your local road race track. This road-course monster puts down an astounding 526 horsepower at 7500 rpm but doesn't redline until 8250 rpm! With all of this raw power without a power adder, you can really feel the performance. Balazs added, "Ford never before made this unique engine that will unlikely be made again with manual transmission pleasure. It is capping an era for car lovers, a manual, 'last of the Mohicans' car with a euro concept, high revving engine in a muscle body. A wild combination".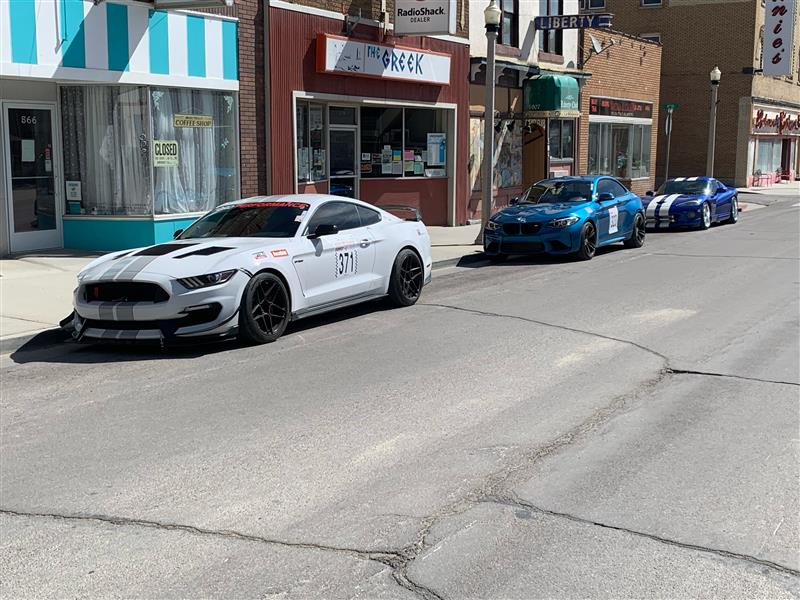 Although the GT350 was more than impressive out of the box, we are always looking to add more power and performance as car enthusiasts. To make his GT350 form-fitted for his use, the car has:


MMR Billet Oil Pump Gears

MMR Billet primary Tensioners

New Oil Filter Housing with Cartridge

JLT Oil Catch Cans

Ford Performance Lowering Springs

Versus Engineering Rear Diffuser

Archetype Racing Dive Planes

Sparco 6 Point Harnesses

Watson Racing Roll Bar

Stainless Works Headers

Corsa X-Pipe

Steeda Billet Aluminum Vertical Links

Steeda Rear IRS Subframe Support

Steeda IRS Subframe Alignment Kit

Maximum Motorsports Caster Camber Plates

Precision Series Signature Wheels

Aftermarket rev match

Sparco seats

Sparco 6 point harnessx2

Rear seat delete

4 315 r19 cup2 / or3+

Carbon f 500 gt rear spoiler

Rear lamps when signaling orange runs in the red

Steel Front splitters

As you can see, Balazs has thrown the book at his GT350, making it exactly what he envisioned it. With high-quality parts designed specifically with performance in mind, we can tell that this GT350 is unlike any other! He would also like to emphasize the customization factor. "The base model can be completely fine but a mastered piece of art for the owner with the right quality custom parts; the difference is day or night. The 350 is a fantastic base for making it even more special."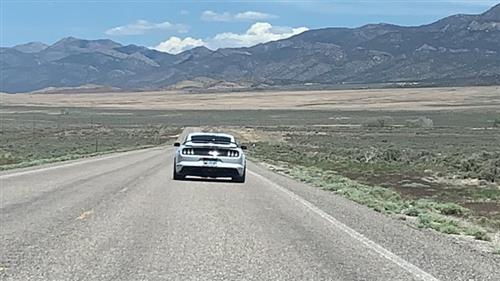 What's Next?
When asked what was next for the GT350, Makai explained that he would keep driving it as Ford intended. Balazs is not the type to buy a car to simply let it sit in his garage as a status symbol. He genuinely enjoys driving his vehicles and pushing them to their limits. Balazs says he is prepping the car for the next Silver State in September at 140MPH, an average 165MPH allowed in the grand sports category. The binding goes on!
We are excited to see future coverage from open-road events in the GT350!
---