For this dyno article we will be checking out this bolt-on 2007 Mustang GT and the power it makes from its 2007 3V power plant. Check out below for more pics, dyno technical data, and of course the dyno results!
Also, check out our 2007 Mustang Specs to learn more about this S197 Mustang and how it is considered one of the best performance Mustangs that money can buy!
---
Jump To:
Dyno Numbers & Photos
---
← Swipe For More 2007 Mustang GT Photos →
---
Dyno Technical Data
19-inch SVE R350 Rear Wheel
TR-3650 5-Speed Transmission So Dyno Pull will be made in 4th gear (1:1 ratio)
3.27 Rear-End Gear
Factory Two-Piece Driveshaft
Ford Racing Intake Monifold
JLT Cold Air Intake
93 Octane Custom Tune
BBK Long-Tube Headers and Off-Road Mid-Pipe
BBK Throttle Body
Pypes Axle-Back Exhaust
---
Dyno Results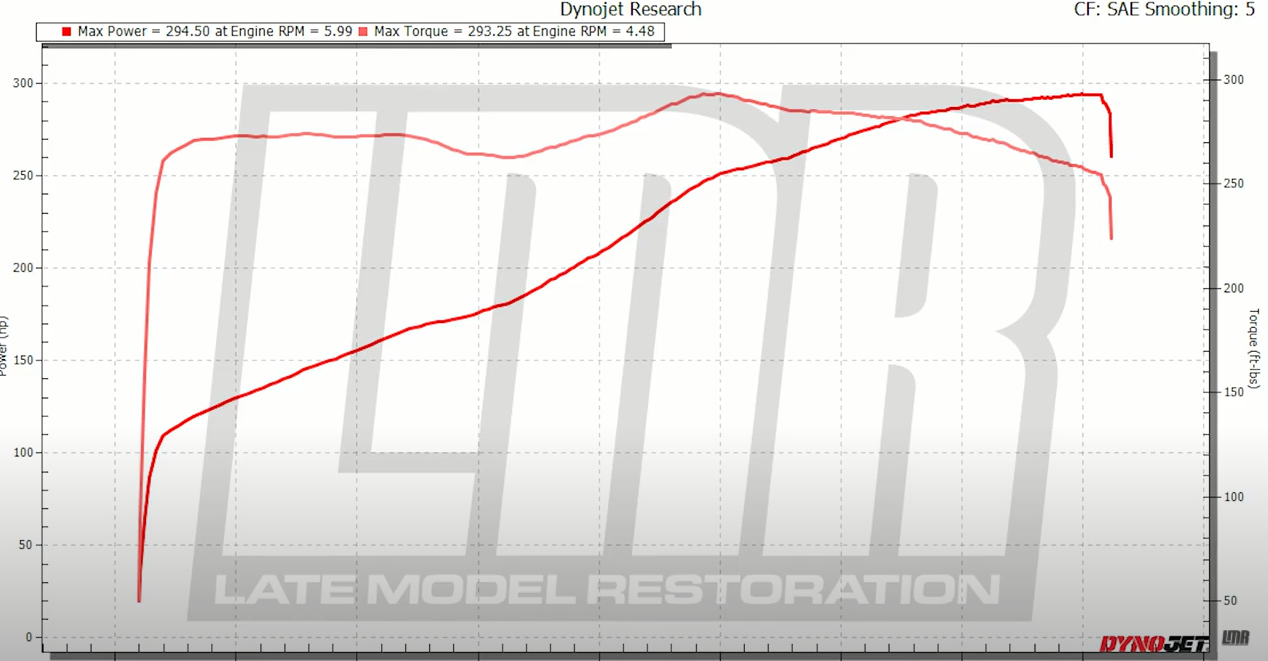 ---
Here are the results! This 2007 GT produced 294 RWHP at 6000 RPM and 293 RWTQ at 4400 RPM. Traditionally, with a full bolt-on 3V we may see higher numbers, but with 171K miles on the odometer, this could have contributed to these figures we saw. As always keep a lookout for more dyno articles and videos right here at LMR.com. Shop our featured 05-10 Mustang GT Parts below!
---