For this dyno article we will be checking out this bolt-on 2013 Mustang GT500 and the power it makes from its 5.8L Supercharged 4V power plant. Check out below for more pics, dyno technical data, and of course the dyno results!

Also, check out our 2013 Mustang Specs to learn more about this S197 Mustang and how it is considered one of the best high-performance Mustangs to rock the Shelby name!
---
Jump To:
Dyno Numbers & Photos
---
← Swipe For More 2013 Shelby GT500 Photos →
---
Dyno Technical Data
20-inch SVT Factory Rear Wheel
TR-6060 6-Speed Transmission So Dyno Pull will be made in 4th gear (1:1 ratio)
3.31 Rear-End Gear Ratio
Factory One-Piece Carbon Fiber Driveshaft
JLT 127mm Cold Air Intake
2.4" Upper Pulley
VMP Custom 93 Octane Tune
Off-Road X-Pipe
VMP Twin 67mm Throttle Body
Stock 5.8L SVT Engine
---
Dyno Results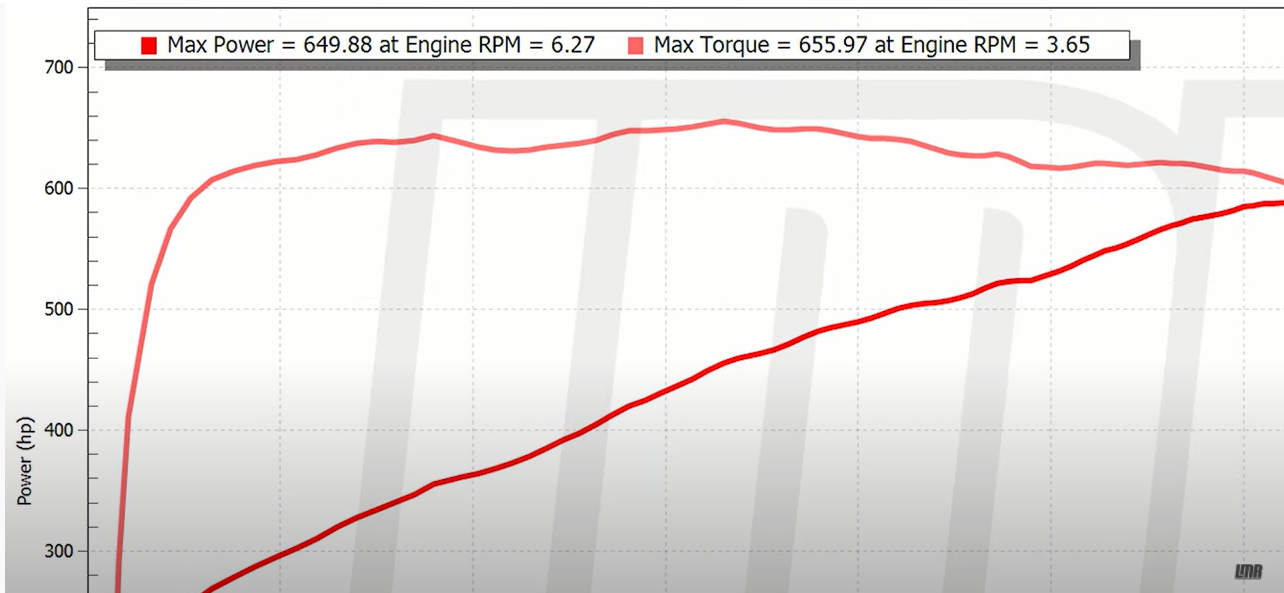 ---
Here are the results! This 2013 GT500 produced a whopping 650 RWPH at 6200 RPM and 656 RWTQ at 3600. If you take a look at the horsepower and torque curves, you can see that these GT500's are more than capable of anything you want to throw at it. We hope this dyno gave you some more insight into just what the iconic SVT Shelby GT500 is capable of. As always keep a lookout for more dyno articles and videos right here at LMR.com. Shop our featured 2013 Shelby Mustang Parts below!
---