For this dyno article we will turn our attention to our 1998 Mustang GT.We know the non-pi 2V's are not the most sought-after Mustang. Trey's '98 Mustang not only looks good, but it sounds awesome. We decided to strap it down and see what it would do. Check out our 1998 Mustang Specs Article to learn more about this SN95 Mustang.
---
Jump To:
Dyno Numbers & Photos
---
← Swipe For More 1998 Mustang GT Photos →
---
Trey's mod list is a good starting point for any Mustang owner out there. For him to reach those numbers, the list below is everything that has been installed on his car.
BBK shorty headers
BBK catted x-pipe
Magnaflow cat-back
BBK cold air intake
BBK 78mm throttle intake
Screamin Demon coil packs
Steeda under-drive pulleys
Taylor Pro wires
SCT Tuner
What fun would it be to drive around on a stock-looking or handling car? Trey decided his car needed to look and handle just as well as it sounds. Trey tracks his car from time to time but uses it as a daily driver as well. The list below is a perfect way to set up your car for that enjoyable daily drive or any session out on the road course.
FRPP M5300C specific rate springs
Poly isolators
Poly motor/trans mounts
KYB struts and shocks
J&M caster/camber plates
FFRP aluminum driveshaft
FFRP 3.73 gears and carbon diff kit
Moog ball-joints
Moog tie-rod ends
Hawk brake pads and slotted rotors
---
Check Out Our Dyno Results!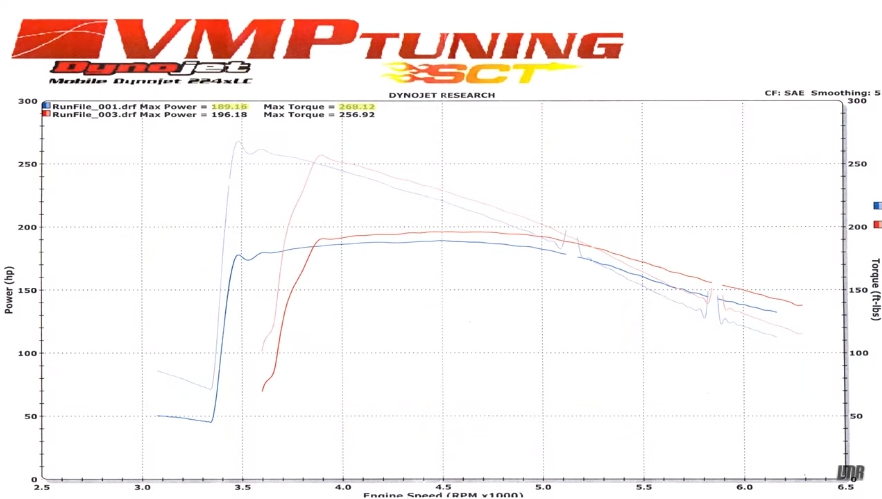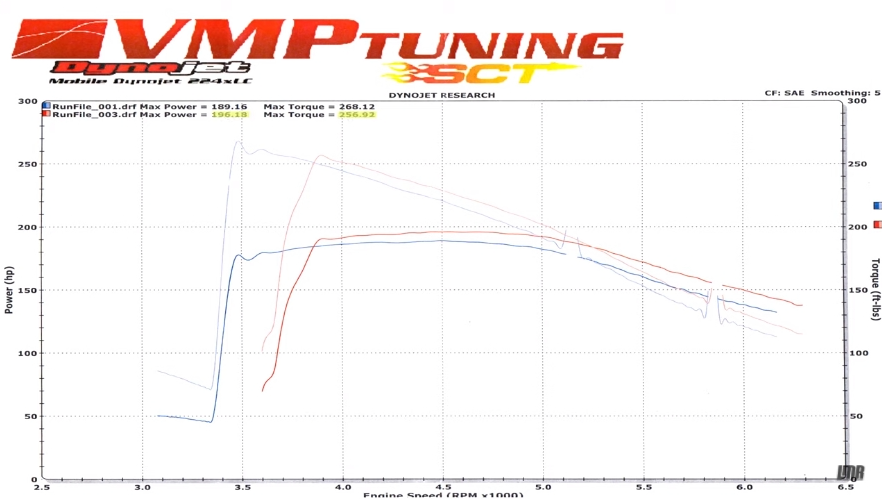 ---
Here are the results! Out of the 2 runs, the best numbers were 196 HP and 268 lb-ft of torque. We hope this dyno gave you some more insight on just what these overlooked 1998 Mustang GTs can do. As always keep a lookout for more dyno articles and videos right here at LMR.com. Shop our featured SN95 Mustang Parts below!
---