We recently picked up Tyler Rodriquez's old 2004 Competition Orange Mustang GT. Tyler is the SEM Manager here at LMR and he realized that the condition of this car is in a lot worse condition than when he first owned it. When he first sold the car we were lucky enough that it never really left the Central Texas area. With it being available for purchase at a local car lot, we jumped at the opportunity to get this unique vehicle back in our hands. So before we start fixing it up and make changes, we wanted to get it up on the dyno and see how much power it really made!
---
Jump To:
Dyno Numbers & Photos
---
← Swipe For More 04 Comp Orange Photos →
As far as the current mods and info on the vehicle it includes:
factory intake manifold
aftermarket intake plenum or throttle plenum
unique throttle body spacer with the factory throttle body
aftermarket BBK fenderwell cold air intake with a factory Mass Air Meter.
offroad x pipe that is connected to a Borla catback exhaust
factory TREMEC 3650
factory 3.27 rear gears
Ford Racing one piece aluminum driveshaft
17" Mach 1 wheels
87 Octane in the tank
SCT Strategy Tune for 87 Octane
Before we start the initial pull on the Dyno please note the pull will be in 4th gear (1:1 ratio for the 3650). As mentioned earlier this is in its most raw state and we really haven't looked over anything on the car before this dyno. This will be a great baseline to go off of when we start to make improvements to the car. Once we performed the initial pull it made 219 HP at 5100 RPMs and 264 lb-ft of Torque at 3300 RPMs. These numbers do seem pretty low for what mods are already on the vehicle, but as we mentioned this is the raw state of the car. We have great plans in the works for this 04 Comp Orange Mustang and this initial dyno will be a great baseline for future dynos.
---
Check Out Our Dyno Photos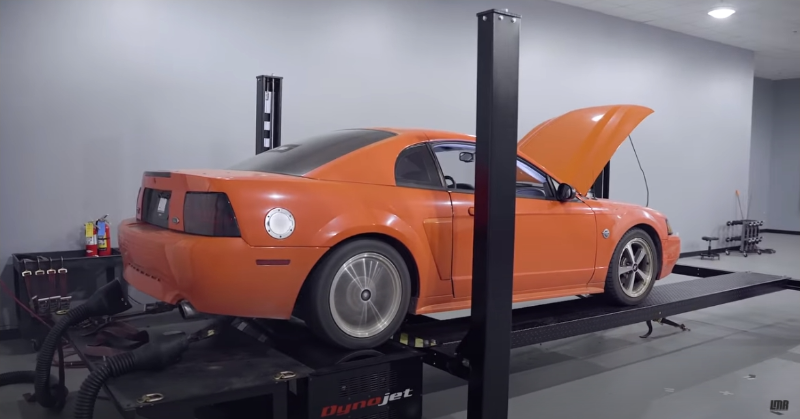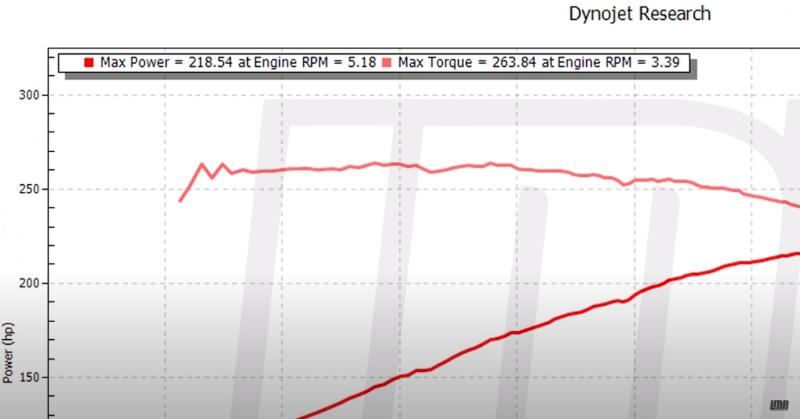 ---