For this dyno article, we will be covering our employee Kirks 2002 Mustang GT. This Mustang has almost 220,000 miles on it as well as a list of aftermarket parts. Check out below for more pics, dyno technical data, and of course the dyno results!

Also, check out our 2002 Ford Mustang Specifications to learn more about this New Edge Mustang and how it is considered one of the best Mustangs Ford ever produced
---
Jump To:
Dyno Numbers & Photos
---
← Swipe For More 2003 Mustang GT Photos →
---
Dyno Technical Data
SVE 18-inch Series 1 Wheel
TR3650 5-Speed Transmission So Dyno Pull Will Be Made In 4th Gear (1:1 ratio)
4.10 Rear-End Gear
Aluminum One-Piece Driveshaft
K&N Drop-In Filter
Trickflow Throttle Body/Plenum
93 Octane Fuel
Complete Custom Fuel System
PaceSetter Longtube's with off-road X pipe
OEM Ford 4.6L 2V Longblock
---
Dyno Results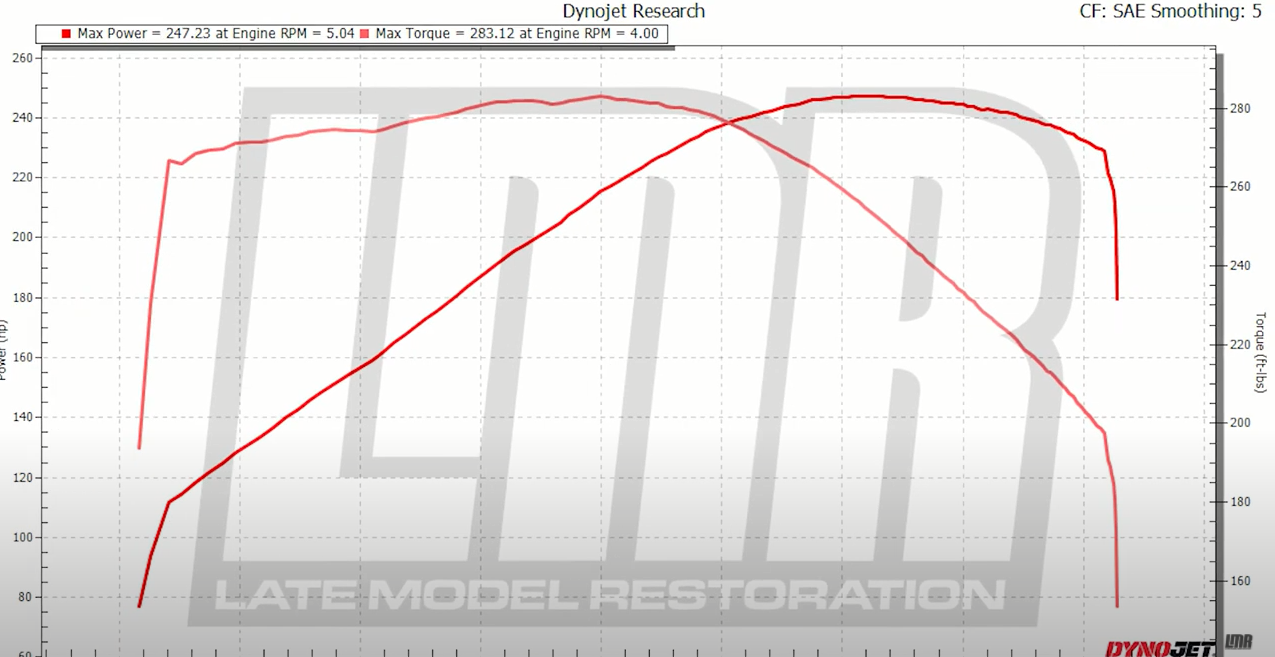 ---
Here are the results! Kirk's 02 GT produced 247 RWHP at 5000 RPM and 283 RWTQ at 4000 RPM. This is right on par with other modified 2V New Edge Mustangs we have put on the dyno here in the past. We hope this dyno gave you some more insight on just what these iconic 03-04 SVT Cobras are capable of. As always keep a lookout for more dyno articles and videos right here at LMR.com. Shop our featured 99-04 Mustang Performance Parts below!
---