The MSD Blaster TFI Coil is designed to produce increased voltage and energy over the stock Ford TFI Coil.
Installation Instructions
Step 1:
Disconnect the stock coil connector and the spark plug wire.
Step 2:
Remove the four mounting bolts and remove the coil.
Step 3:
Install the MSD Blaster TFI Coil.
Step 4:
Plug in the wiring harness and connect the coil wire.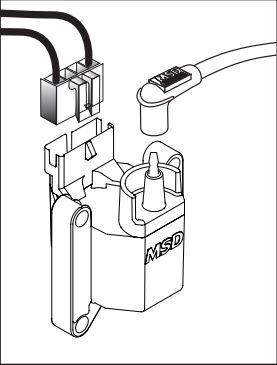 ---