LMR Showroom & Call Center will be closed Monday 5/27 for Memorial Day
1986-95 Mustang MSD Blaster Tfi Ignition Coil Installation Instructions
Posted 12/1/2016 by Tyler Rodriquez
Looking to get a little more output voltage from your Ford 5.0L ignition system? Just follow along as we show you how to bolt in one of these MSD Blaster TFI coils!
FOLLOW: 79 93 mustang , 94 04 mustang , mustang
The MSD Blaster TFI Coil is designed to produce increased voltage and energy over the stock Ford TFI Coil.
Installation Instructions
Step 1:
Disconnect the stock coil connector and the spark plug wire.
Step 2:
Remove the four mounting bolts and remove the coil.
Step 3:
Install the MSD Blaster TFI Coil.
Step 4:
Plug in the wiring harness and connect the coil wire.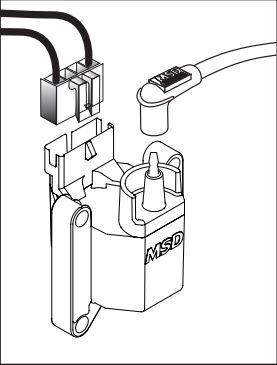 ---
$51.54

VIDEO AVAILABLE

Looking to get a little more output voltage from your Ford ignition system? Just bolt in one of these MSD Blaster TFI coils. With windings and construction similar to MSD's Blaster 2 coils, these coils have an increased turns ratio, plus lo Read More