The Days Leading up to the Cruise-In
As many of you may know, everything is bigger in Texas, that also includes the rain storms. The few days leading up to the big cruise-in were hectic to say the least. We were refreshing the weather channel app every 30 seconds and hoping that the rain would hold off until Sunday. Sadly we got rained on about 30 minutes before the gates opened. However, we did not let this rain discourage us from having an awesome event!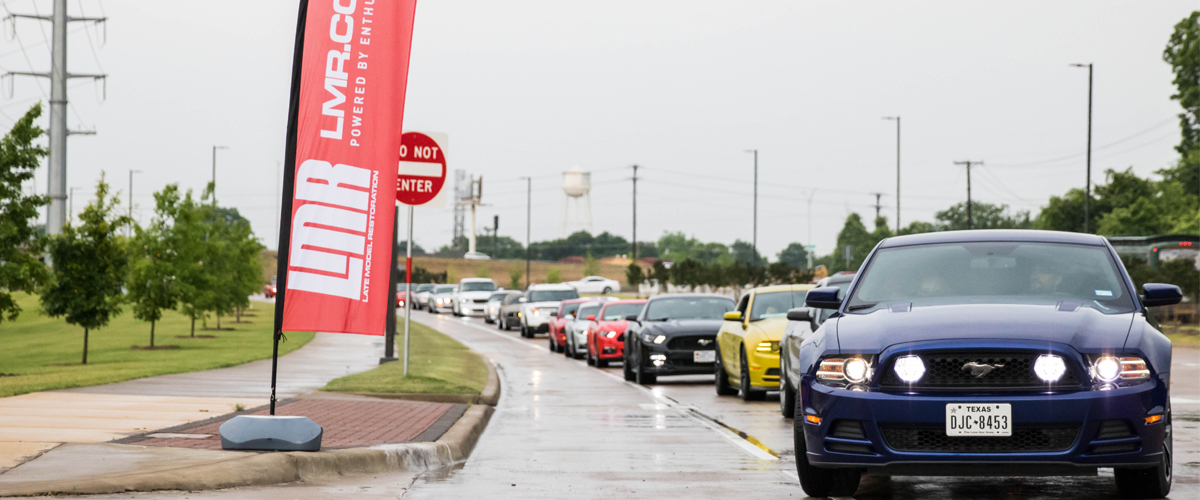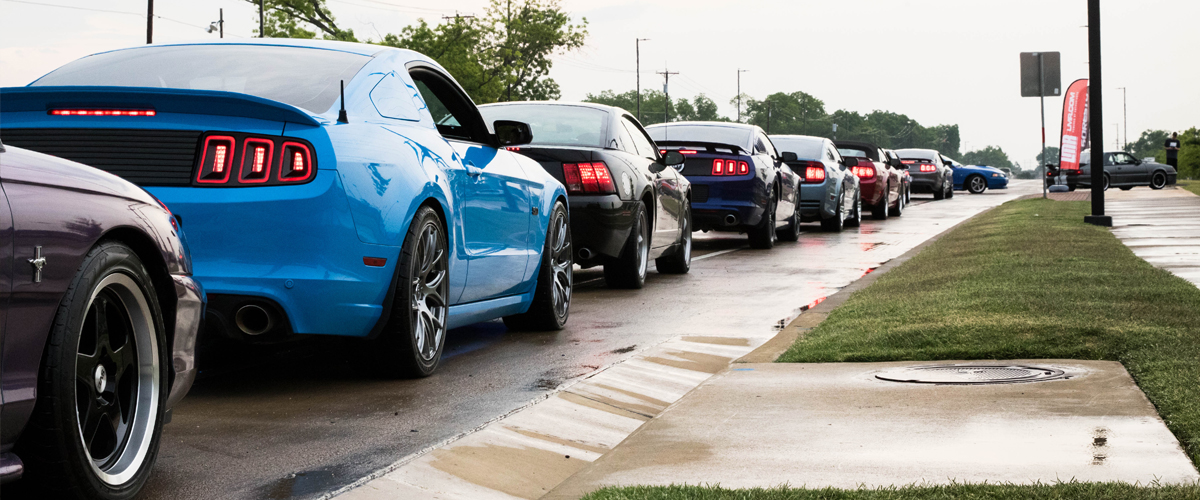 The Day of The Cruise-In
The big day finally came and we couldn't wait to open the gates for the hundreds of Mustang enthusiast expected to show! With the small set back of the rain, attendance was still plenty with roughly 450+ Mustangs and the occasional SVT Lightning. Many car clubs rolled in together including Wild Side Stangs, DFW 5.0's, Northeast Texas Stangs, Lone Star Mustang Club, Muscle Mustangs DFW, Cedar Creek Mustang Club, NTXMS, and Stang Syndicate. These groups helped us spread the word of our cruise-in and really showed us what being a Mustang enthusiast is all about!

We had rolling giveaways once the parking lot filled up. Some of these included a
SCT X4 tuner
,
Diode Dynamics
gift card,
JLT
cold air intake,
Pypes Exhaust
Kit, SVE Wheels and a
TMI
upholstery kit. We also handed out the occasional $50-$100 gift card and, the big daddy of them all, a $1000 gift card to one lucky Mustang owner! The food was plentiful, Papi Tacos and Pokey O's tended to the masses of hungry Mustang enthusiast and we couldn't thank them enough! Nitrous Outlet even swung by with a great display of many of their NOS Kits.

2016 LMR Cruise-In Conclusion
We have to say with the weather not being on our side earlier in the morning and that late afternoon, this event really showed us what being a true Mustang enthusiast is about! We can't wait to start planning next years event to make it even bigger and better with more vendors, food and more Mustangs & SVT Lightnings!
You can see all of these photos and more here:
LMR Cruise-In 2016
If you happen to see your Mustang, Lightning or selfie board picture feel free to post it to social and tag us @latemodelresto or use the hashtag #latemodelresto!

---