Starting with the 1996 year model, Ford discontinued the older pushrod style of engine platform for the modular or overhead cam style engine. These were offered in many different styles throughout the years. These included a 2-valve SOHC (single overhead cam), 3-valve SOHC, and 4-valve DOHC (dual overhead cam) applications. Within this article, we will go over these different platforms.

2-Valve SOHC
The 1996-04' GT Mustang started out with the 2-valve SOHC and these were offered in two different versions. These were commonly referred to as the NPI and PI. The NPI (1996-98') or NON PERFORMANCE IMPROVED and the PI (1999-04') or PERFORMANCE IMPROVED were only used on the GT applications for the Mustang during these years. The NPI head and the PI versions had their differences. These ranged from combustion chamber designs, intake runners, and camshaft profiles, and even valve sizing. Non-PI applications used a 49.77cc combustion chamber with a 1.752"/1.339" valve sizing, where the PI versions had a 1.752"/1.417" valving and a 42.45cc combustion chamber.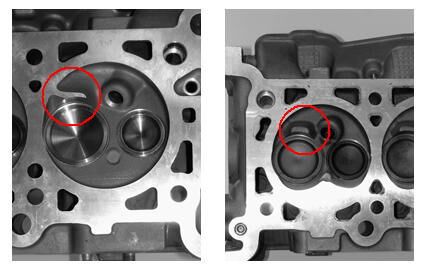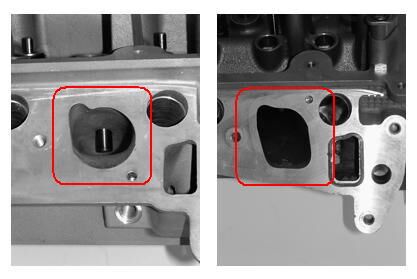 4-Valve DOHC
The 1996-04' Cobra used a few different casting on their DOHC or 4-valve head design. The castings used on the 96-98 Cobra's were referred to as the "B-Head" or Twin Port heads. The 1999-01' Cobra's used the "C-Head" or Tumble Port design. 2003-04' Cobra's and 2003-04' Mach 1's had a slightly improved casting off of the "C-Head" that offered improved flow numbers over the previous years. These heads had a 37mm intake/30mm exhaust valve combination. The "B-Head" used a 52cc combustion chamber while the "C-Head" was bumped up to a 54cc sizing.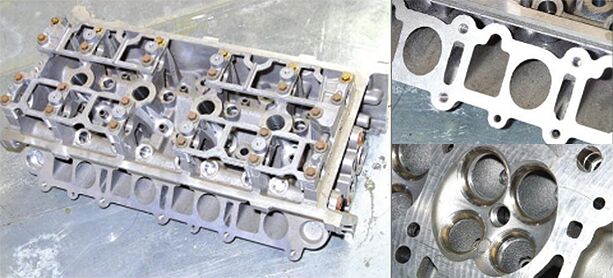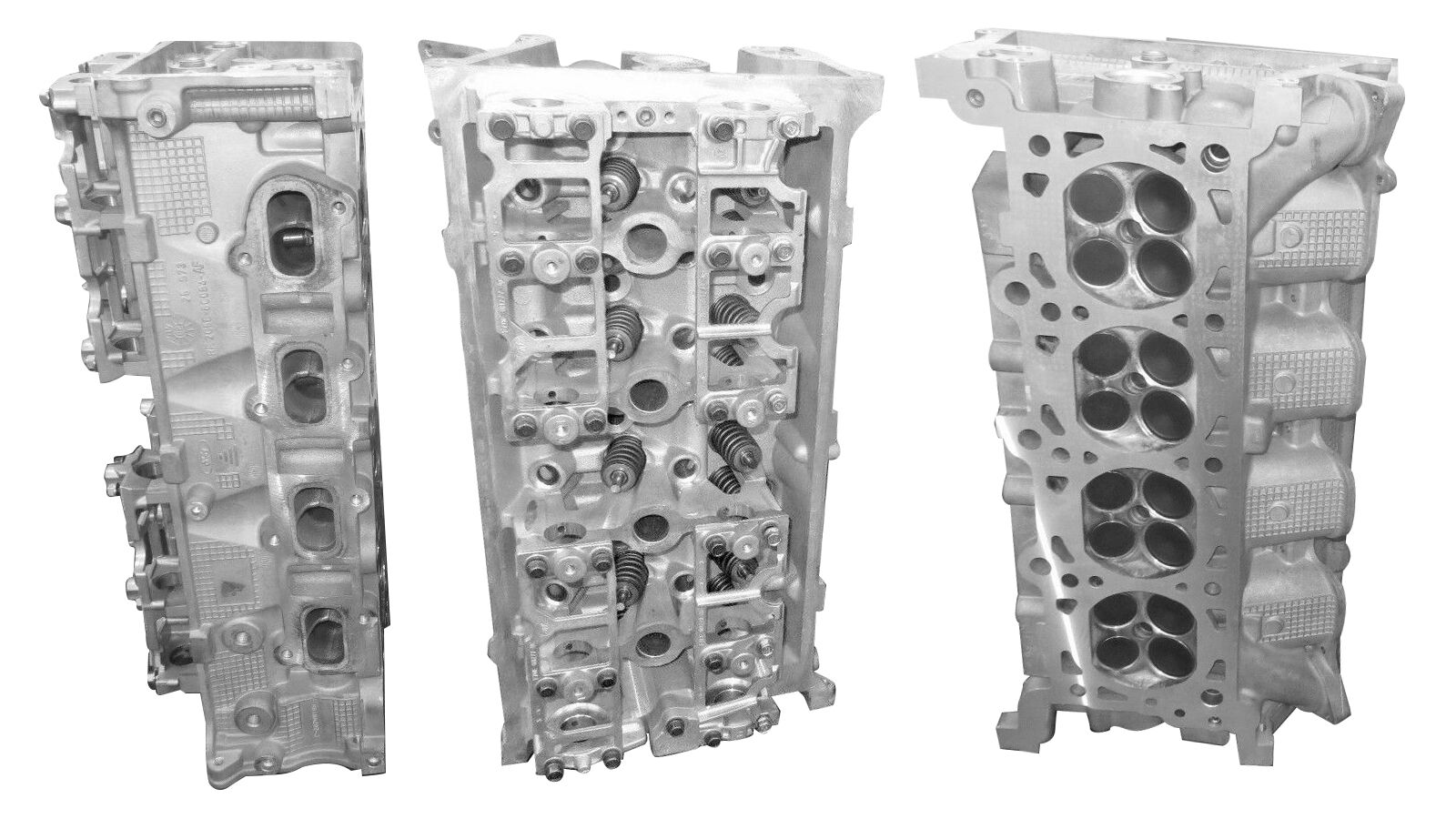 3-Valve SOHC
Starting in 2005 Ford changed over to a 3-valve per cylinder head SOHC design. These were offered on the 2005-10' GT applications. This was also the first time Ford utilized VCT (Variable Cam Timing) on the Mustang. This technology improved power numbers over the older 2-valve style head found in previous years. Intake valve sizing included twin 1.20" units and the single 1.50" exhaust sizing. The combustion chamber on the 3V application is 51cc's.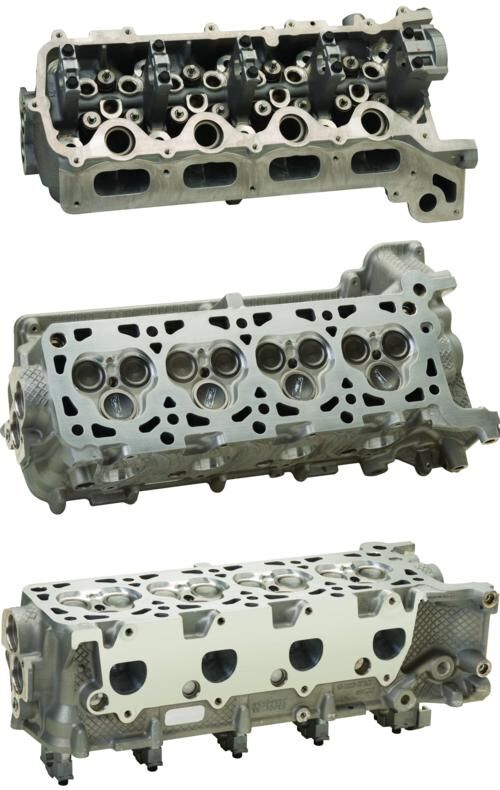 4-Valve DOHC GT500
In the 2007 year model, Ford brought back the almighty GT500. These offered a 4-valve DOHC design. These were offered on all 5.4L and 5.8L options from the 07-14 models. These did not vary much throughout these years. 07-14 4-valve heads had a 37mm intake and 32mm exhaust valve setup. 4-valve GT500 head will use a 52cc sizing on the combustion chamber.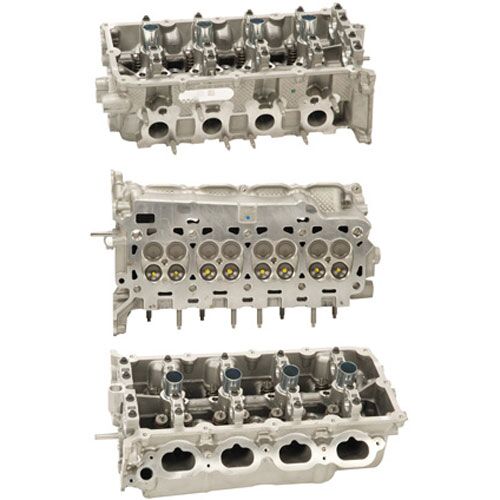 Coyote Generations
2011 brought us the highly sought after Coyote 5.0L. These were some of the most advanced designs Ford has ever produced. 2011-14' Gen 1 offered a 57-cc combustion chamber with 37mm intake and 31mm exhaust valve combinations. The Boss 302 had an upgraded CNC ported option that helped these models gain extra power over the stock Coyote. 2015-17' Gen 2 heads had a 37.8mm intake and 31.8mm exhaust valves and a revised intake port design. Also, the combustion chamber on these heads was a 57cc. GT350's during these years had a slightly larger 38.3 intake and 32.5 exhaust valve combination. 2018-20' Gen 3 heads have a 37.7 intake valve and 32mm exhaust valves. Gen 3 heads will offer a 55cc combustion chamber. Other changes like cams and valvetrain designs differed from the Gen1-Gen3 applications.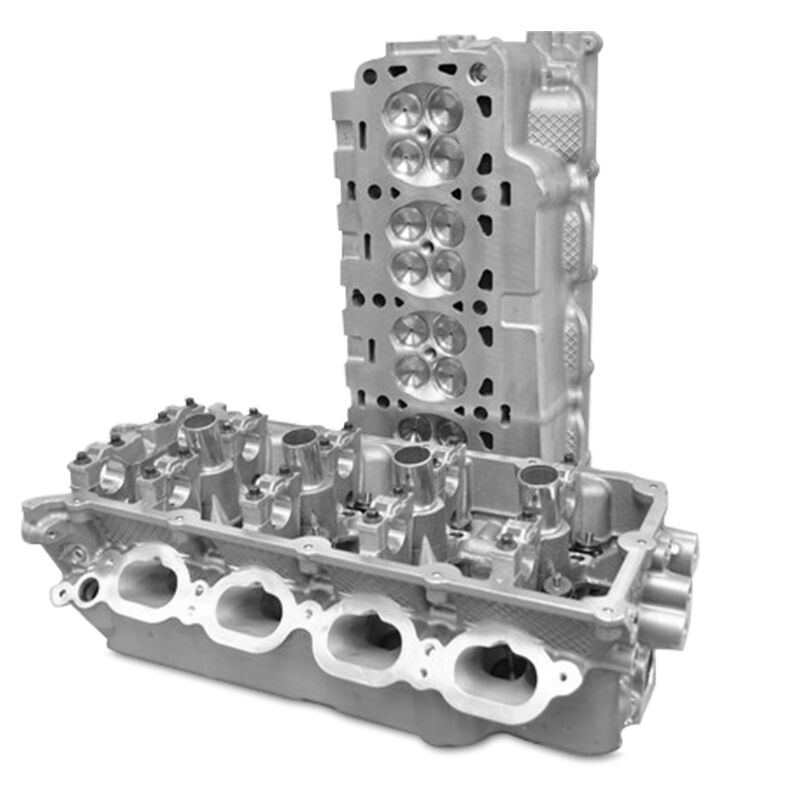 ---