Ford Mustang Tire Size Guide
Finding the right tire size for your 1979-present Mustang can be a tough task. Luckily, LMR has put together a tire size guide to help expedite the process!
FOLLOW: 79 93 mustang , 94 04 mustang , 05 09 mustang , 10 14 mustang , 2015 mustang , tires , wheels
Why Getting Your Tire Size Right is Important
When upgrading your Mustang's tires it is important to get the tire size right the first time to avoid any problems in the future. A few factors to consider; Will you need rack limiters for the front tires to prevent any rubbing? Will your fenders need to be rolled or will you need to remove the quad shock? All of these question will be answered with our easy to read tire size guide found below. However, certain year models and aftermarket suspension setups may require additional modifications for proper fitment and/or may limit tire options.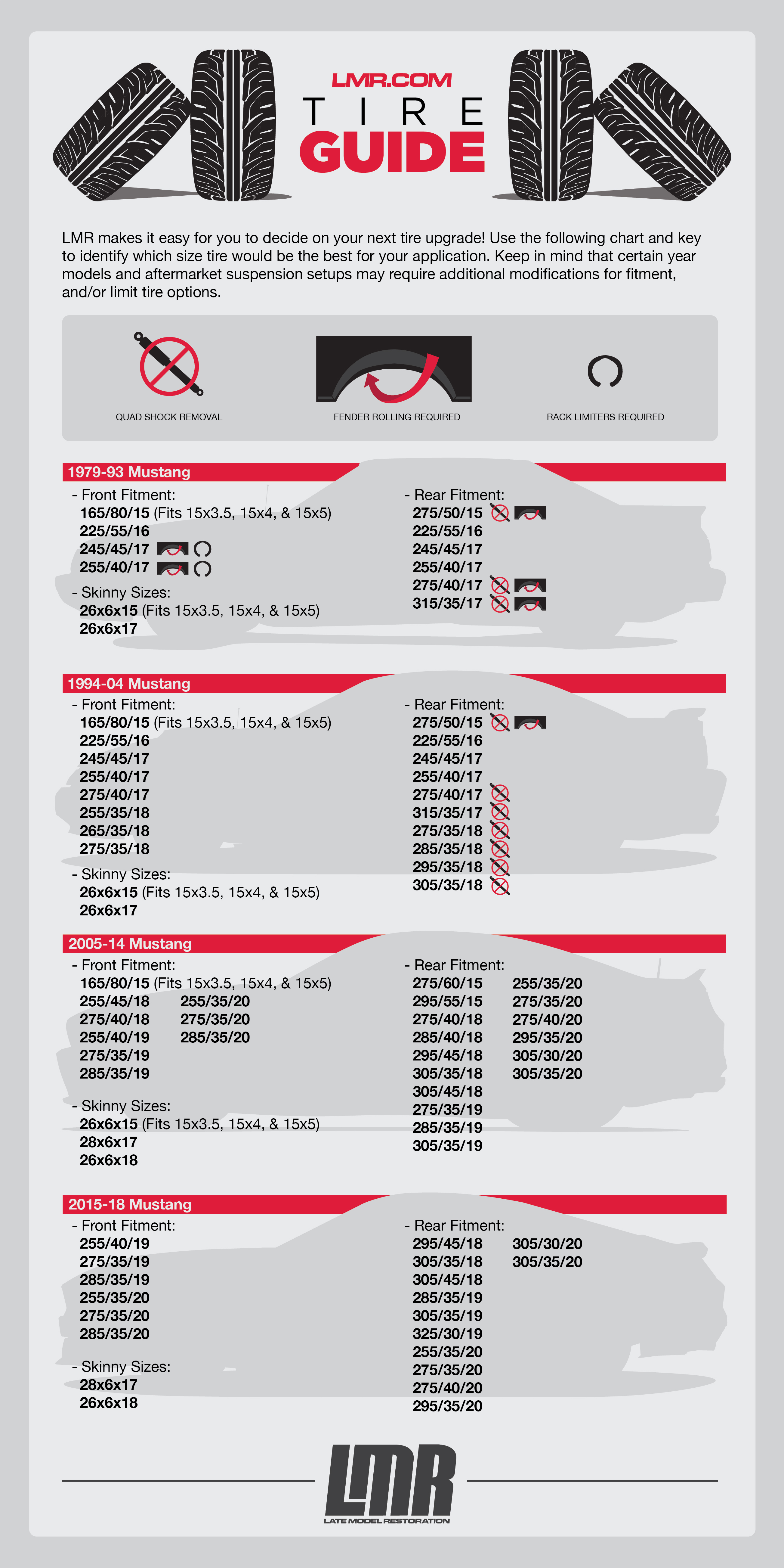 View Full Resolution
---