For this dyno article we will be checking out this bone stock 2020 Mustang GT500 and the power it produces in stock trim. Check out below for more pics, dyno technical data, and of course the dyno results!
Also, check out our 2020 Shelby GT500 Specs to learn more about this S550 Mustang and how it is considered one of the best performance Mustangs that money can buy!
---
Jump To:
Dyno Numbers & Photos
---
← Swipe For More 2020 Shelby GT500 Photos →
---
Dyno Technical Data
Factory Exposed Carbon Fiber Wheelsand Sport Cup 2 Tires 315/30 R20
Tremec 7-Speed Dual-Clutch Transmission So Dyno Pull will be made in 4th gear (1:10 ratio)
3.73 Rear-End Gear With Torsen Differential
Factory One-Piece Carbon Fiber Driveshaft
Stock 5.2L Predator Engine
93 Octane Fuel
Carbon Fiber Track Package
---
Dyno Results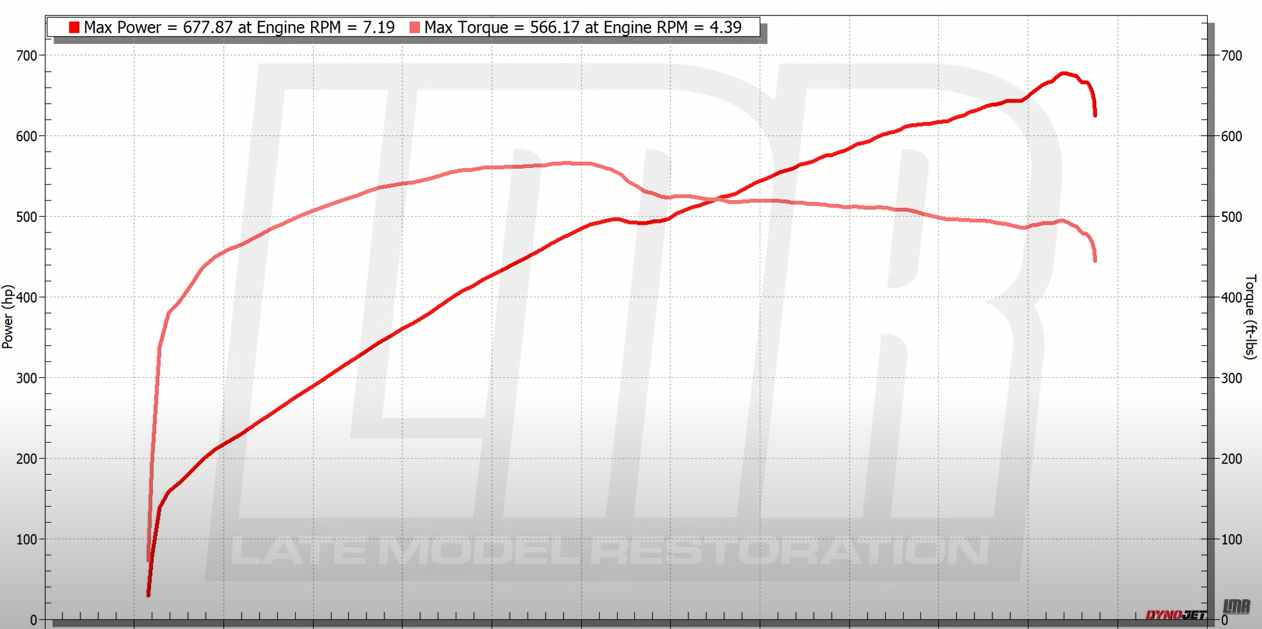 ---
As a baseline figure, this 2020 Shelby GT500 made 677 RWHP at 7200 RPM and 566 RWTQ at 4400 RPM. These numbers are about right on par with other stock 20-21 GT500's we have strapped down to the dyno in the past.
Like any Mustang enthusiast, we have big plans for this beast and we can't wait to see this build in the future. We hope this dyno gave you some more insight on just what these 2020 Shelby GT500s can do. As always keep a lookout for more dyno articles and videos right here at LMR.com.
---