What Are GT40/GT40P Heads?
GT40 heads are a factory small block ford head found on a certain vehicles. They were most famous for their debut on the 1993 Cobra. GT40/GT40P heads were a more free flowing cylinder head that outperformed the factory E7 heads that were found on most 5.0 Fox Body Mustangs. To identify your GT40/GT40P heads, look for a "GT" or "GT40P" stamp inside the heads or a three bar (GT40) or 4 bar (GT40P) stamped on the side of the head.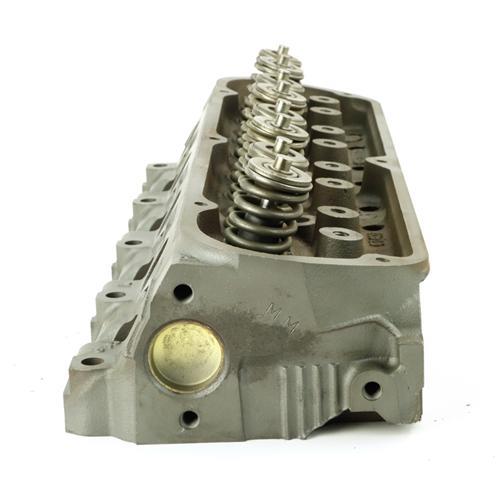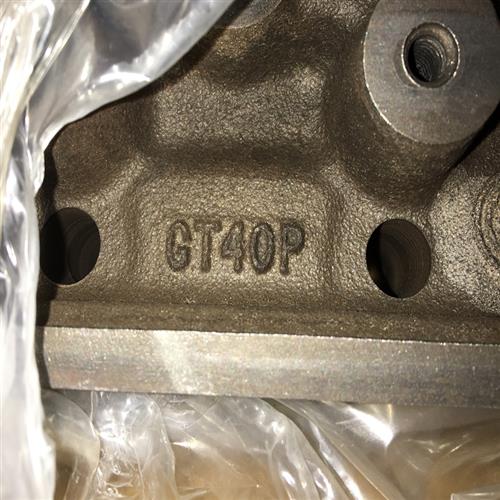 | Head Type | Intake Port | Combustion Chamber | Intake Valve | Exhaust Valve |
| --- | --- | --- | --- | --- |
| E7 | 124cc | 61cc | 1.78 | 1.46 |
| GT40P | 145cc | 59cc | 1.85 | 1.46 |
| GT40-Explorer | 145cc | 65cc | 1.85 | 1.54 |
| GT40 - Cobra | 145cc | 61cc | 1.85 | 1.54 |
Which Cars Had GT40 Heads?
1993-1995 Mustang Cobra - Part #F3ZE or #F4ZE
1996-Mid 1997 Ford Explorer & Mountaineer SUV - Part #F1ZE-AA
1993-1995 Ford F-150 Lightning - Part #F3ZE or #F4ZE
Which Cars Had GT40P Heads?
Mid 1997+ Explorer/Mountaineer SUV Models - Part #F77E-AA
What Is The Difference Between GT40 Heads vs GT40P Heads?
The GT40 & GT40P heads had a few differences that are note-worthy, the most importantly being the bump in compression. The GT40P heads had a small combustion chamber ranging from 58-61cc while the GT40 heads had a 63-66cc combustion chamber. The GT40 heads have thermactor holes built in to connect to the EGR/smog equipment whereas the GT40P heads us an external EGR connective system. The GT40P heads also had a different spark plug placement making header choice important. GT40P specific headers are needed unless you use spark plug wires with 90 degree boots to clear the heads.
What Are The GT40 Head Power Gains?
Although you will see different gains from car to car and with more mods, we can give you a ball park power gain that you will see from doing the swap. Most stock Fox Body Mustangs can expect an increase of 20-40 horsepower over stock heads (at the crank), so around 15-30 rear wheel horsepower.
How To Identify GT40 Heads?
GT40 heads can be found pretty much anywhere you look. Therefore if you are wanting used these heads, you will have to do a little searching on Forums, Facebook groups, Craiglist, or your local junkyard. While buying them used will be cheaper, our GT40P heads are what we recommend for those who want a direct bolt on part that has all new components.
---