The Eleanor Mustang is a customized 71' year model Mustang Sportsroof (previously known as a Fastback) as well as a customized 67' fastback Mustang. This is the only Mustang in history that has received a starring role in 2 movies! This movie was "Gone in 60 Seconds" and had a 1974 film as well as a 2000 reboot. The clearly defined exterior appearance of this vehicles clearly shows why it is such a coveted car around the world.
ELEANOR IN 1974 FILM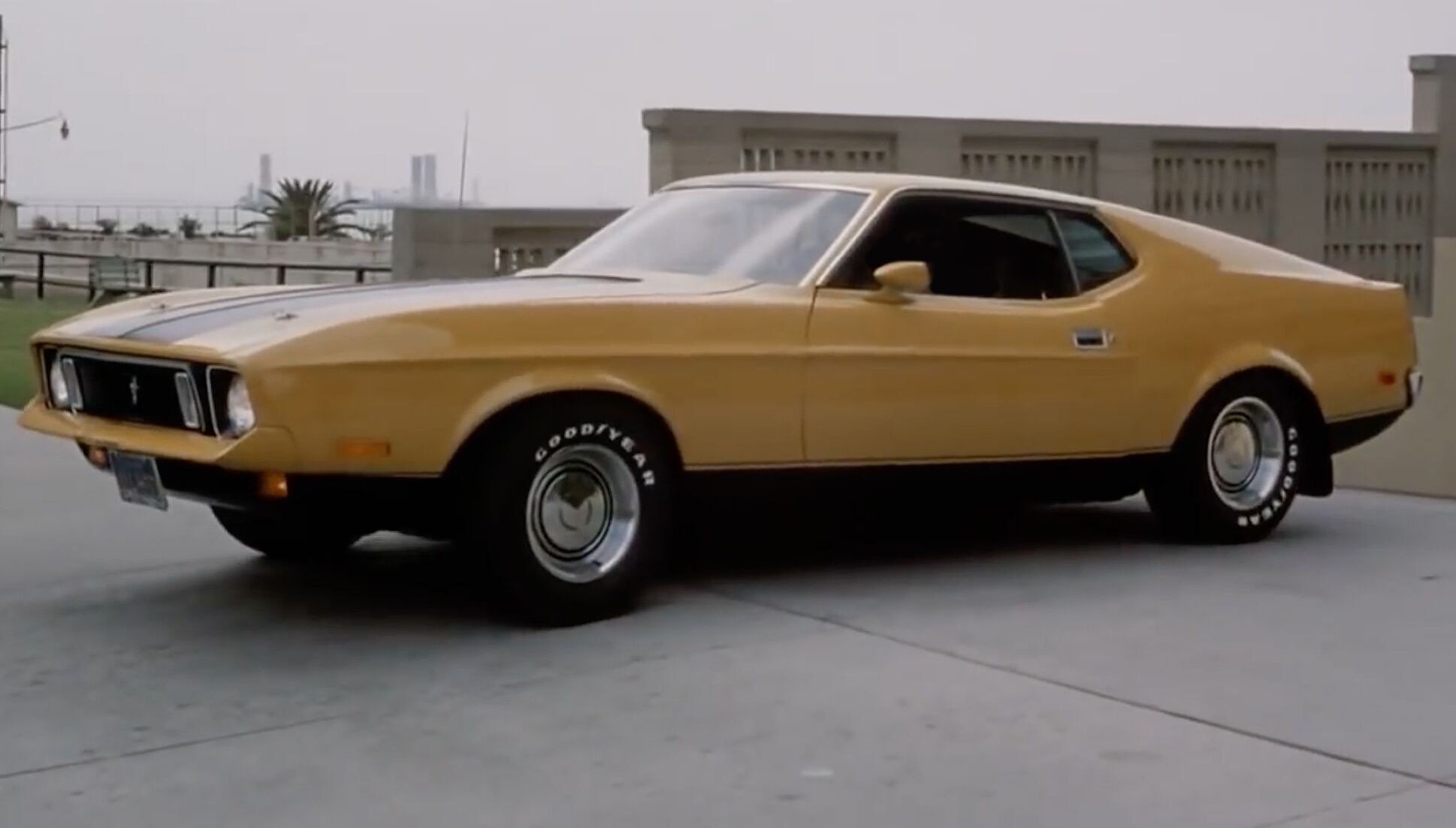 2 Mustangs were used in this movie because 1 was used for stunt driving purposes and the other was kept in pristine condition with no performance upgrades for the still, visual shots. Both were bought in 71' but, filmmaker H.B "Toby" Halicki couldn't raise funds for the film until 1974. Both muscle cars were equipped with 73' grilles and retained their 71' front bumper and valance panels. The lower bodyside was blacked out similar to Mach 1's and some base models. A blackout treatment was applied the hood as well that was unique to this build. The exterior paint that was used was a "generic school bus yellow" to save more money.
STUNT ELEANOR
250 hours of labor were needed to get the car ready for filming. This consisted of the removal of all body panels, chained in transmission to install the roll cage, and base interior other than the seats from the deluxe interior package. Some additional safety improvements included:
24-Volt Electrical System
Aftermarket Hood Pins
Heavy Duty Simpson Shoulder Harness
Deadbolt Door Locks
Individual Locking Rear Brakes
Electric Kill Switches
BEAUTY ELEANOR
This version was left almost completely stock and even though during filming this vehicle wasn't damaged, the car was eventually crushed. Here are the few changes that were made to this vehicle:
Deluxe interior EXCEPT the seats were standard
Modified paint job to match stunt car
Grille change
ELEANOR IN RE-BOOT 2000 FILM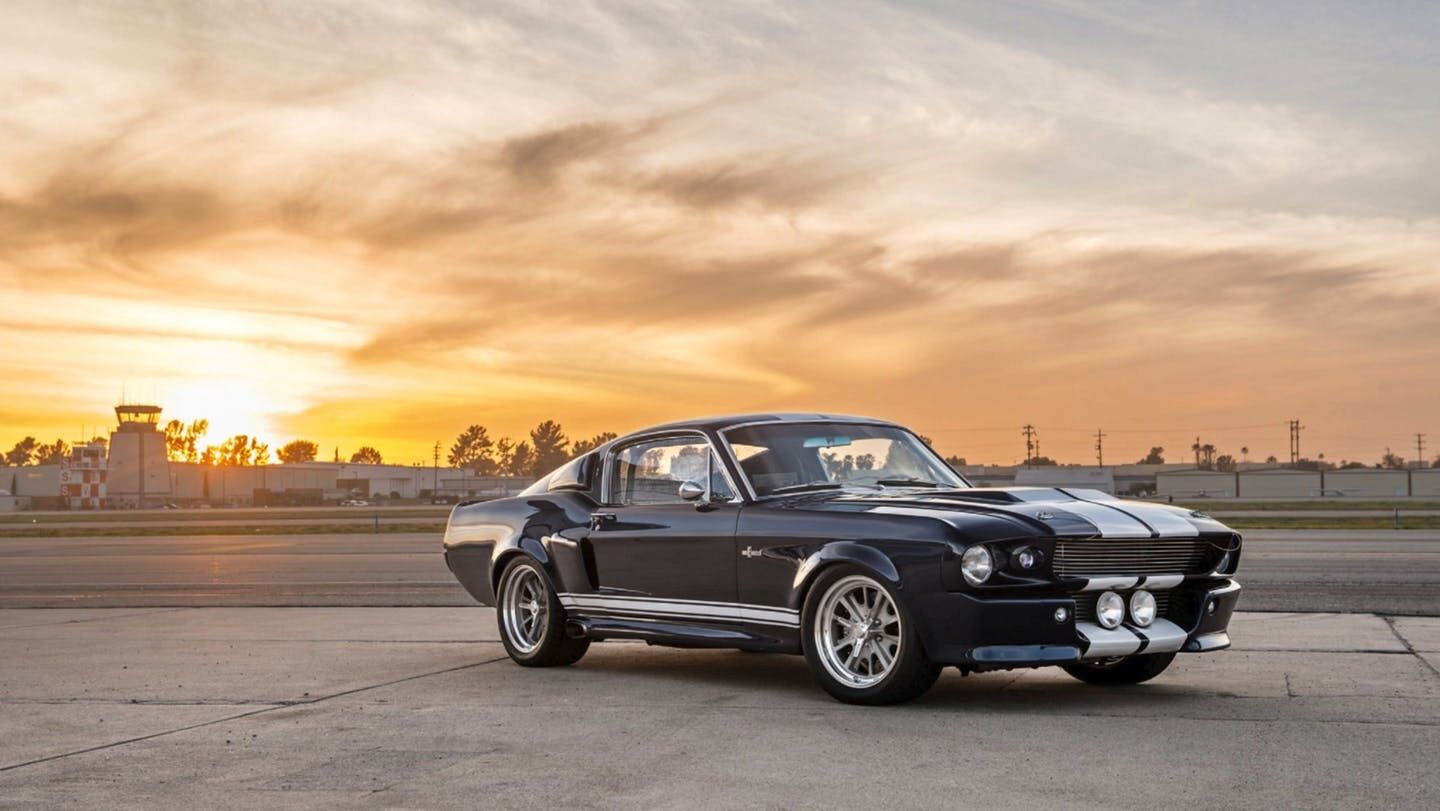 "Gone in 60 Seconds 2" was going to be the initial name of the sequel, but during filming Halicki was killed in an accident in 1989. To preserve his legacy his widow, Denice (along with Jerry Bruckheimer), produced the remake that we many of us know and love to this day. Even though the sequel with Nicolas Cage was released in 2000, Ms. Halicki has to license the rights in 95' from Disney so that they could use the same name as the original. Both plots of the movie were similar except for in the original the thieves had to steal 48 cars, but 50 in the remake. This new film used the 1967 Fastback with a Dupont Pepper Grey exterior color. It also featured a customized body kit that was designed by Steve Standford. Sources say that 12 of these cars were built by Cinema Vehicle Services for the film. 9 being shells, 3 being fully functional vehicles. 7 had supposedly survived the filming and made it back to the builder. Of those 7 surviving vehicles, 3 cars have been offered to the public for sale.
---
SOURCES:
https://en.wikipedia.org/wiki/Eleanor_(automobile)
https://en.wikipedia.org/wiki/H._B._Halicki
---