1999-2004 Ford SVT Lightning Supercharger Belt Guide
Date Created: 1/29/2015
Last Updated: 1/12/2022
Have you just installed a new supercharger or crank pulley on your Gen 2 Lightning and need a new belt? Check out our belt guide for the right info!
FOLLOW: ford lightning , supercharger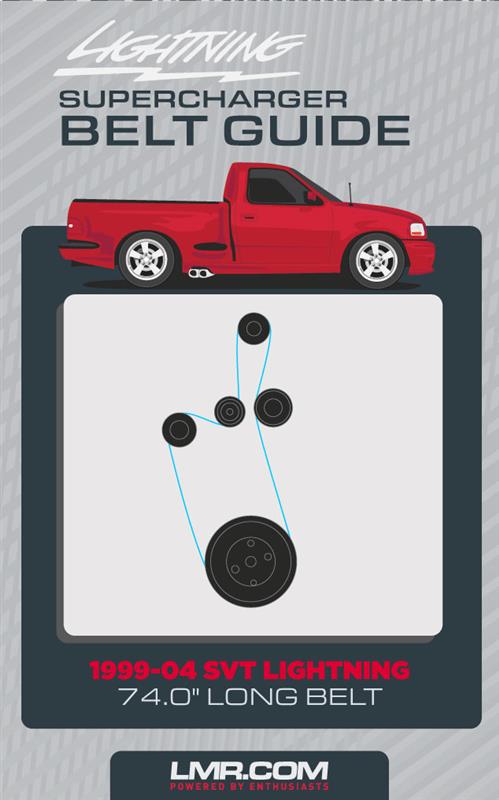 This guide will cover all of the popular combos using a stock Eaton blower and multiple pulley combinations. Here are the breakdowns below explaining all of the possible combinations for the 99-04 Ford SVT Lightning truck.
SVT Lightning Supercharger Belt Guide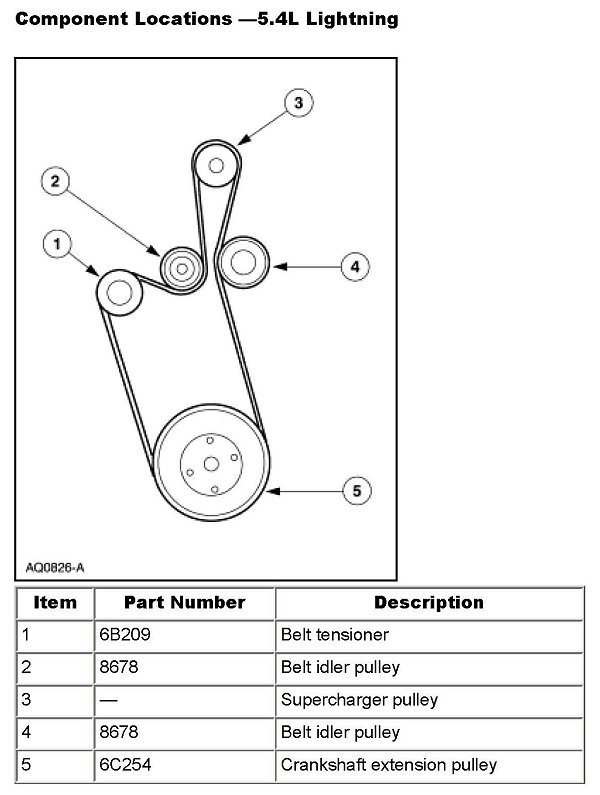 ---
Source:Alldata.com-Ford Motor Company
---