For this dyno article we will be covering our employee Tony M's 2004 SVT Cobra. This highly modified machine is a work of art inside and out. Check out below for more pics, dyno technical data, and of course the dyno results!
Also, check out our 2003-2004 Mustang Terminator Cobra Specs to learn more about this New Edge Mustang and how it is considered one of if not the best performance Mustangs SVT and Ford ever produced
---
Jump To:
Dyno Numbers & Photos
---
← Swipe For More 2004 SVT Mustang Cobra Photos →
---
Dyno Technical Data
SVE 18-inch Series 3 Wheel With a 305/35/18 Tire
T-56 6-Speed Transmission So Dyno Pull Will Be Made In 4th Gear (1:1 ratio)
3.55 Rear-End Gear
Aluminum One-Piece Driveshaft
Ford Racing/Whipple 2.3L Supercharger With 17Lbs of Boost
Accufab Throttle Body
93 Octane Tune
Complete Custom Fuel System
Full Bassani Exhaust
OEM Ford 4.6L 4V Longblock
---
Dyno Results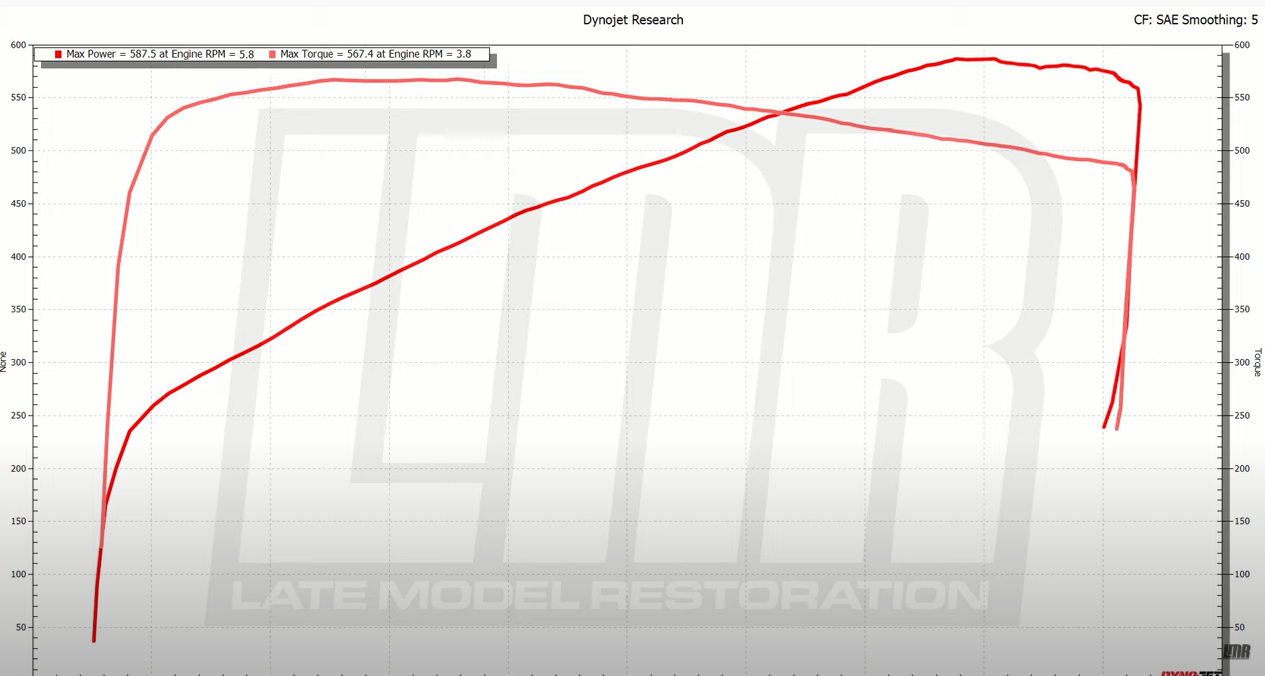 ---
Here are the results! Tony's 04 SVT Cobra produced a whopping 587 RWHP at 5800 RPM and 567 RWTQ at 3800 RPM. If you look at the torque curve above, you can see that this Cobra is more than capable of roasting the tires throughout the RPM range. These positive displacement superchargers are well known for this "instant torque" even in stock trim. We hope this dyno gave you some more insight on just what these iconic 03-04 SVT Cobras are capable of. As always keep a lookout for more dyno articles and videos right here at LMR.com. Shop our featured 03-04 Mustang Cobra Parts below!
---