1996-2010 Mustang 4.6L Belt Routing Guide
Date Created: 7/7/2022
Last Updated: 12/9/2022
When replacing your worn, cracked, or squeaking belt, routing the belt is vital to ensure all of your accessories work as intended!
FOLLOW: sn95 , new edge mustang , s197 , 4.6l

---
Replacing your serpentine belt on any 1996-2010 4.6L SOHC/DOHC engine is an easy task. As long as you know each specific belt routing, this task can be completed with basic hand tools in your driveway. Squeaking, cracked, or broken belts on your engine can leave you stranded at the worst times! Check out each of the diagrams below for your particular application.
---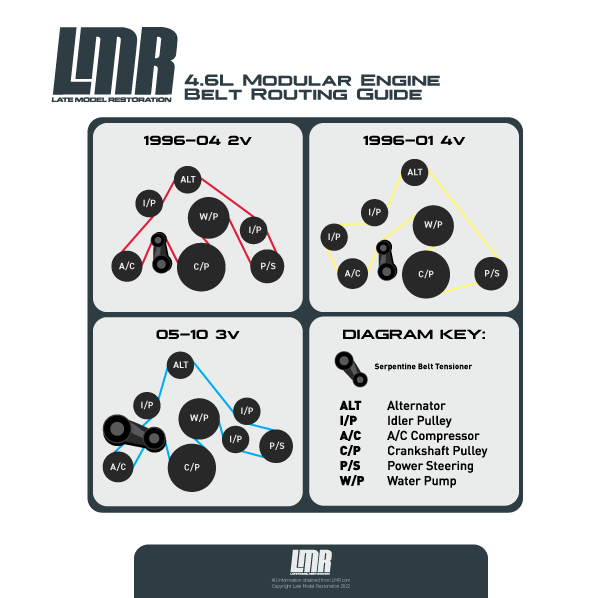 ---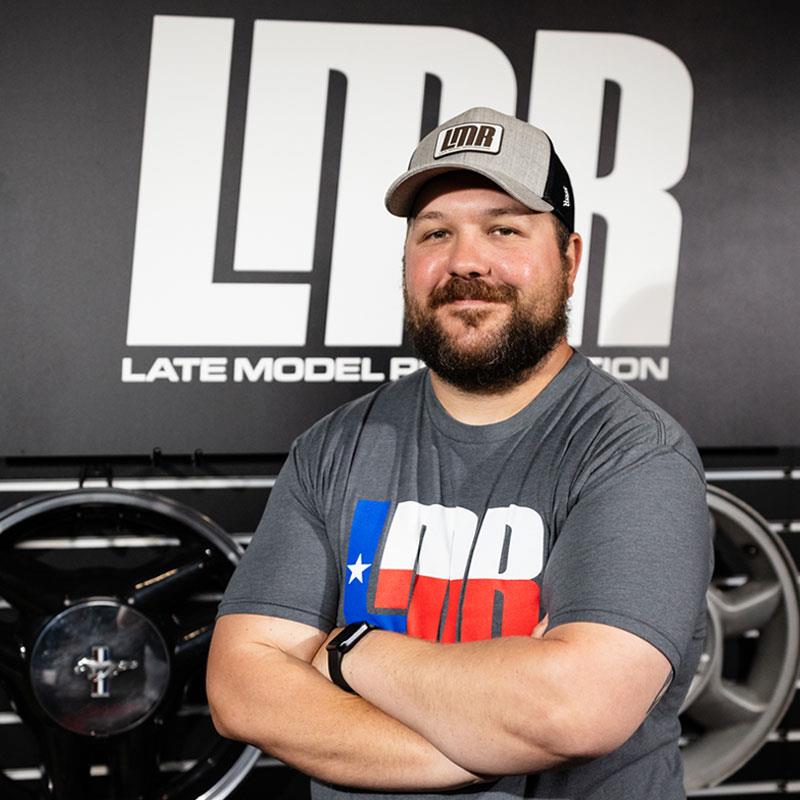 About the Author
Jay has written content for Late Model Restoration for over 10 years, producing over 120 articles. Jay has an extensive 25-plus-year background in automotive and is a certified Ford Technician.
Read more...