Fox Body Mustang 10 Minute Tune-Up
If you have been around the Fox Body mustang lifestyle for a while, you may have heard of the "10 Minute Tune-Up". These four easy and simple modifications can add 15 horsepower to your Mustang with some basic tools. Now, if you're new to the Fox Body platform and have never heard of this, we'll walk you through exactly what to do.
On top of that, for each modification we do, we made sure to put it back on the dyno and see the difference every time. So let's begin!
We decided to dyno our bone-stock 1993 Cobra. This car does not have any modifications whatsoever. It has the factory 17" wheels, 3.08 rear-end gears, T-5 transmission, 93 octane, and 10 degrees of timing. We'll use the numbers below to reference when modifying the Cobra.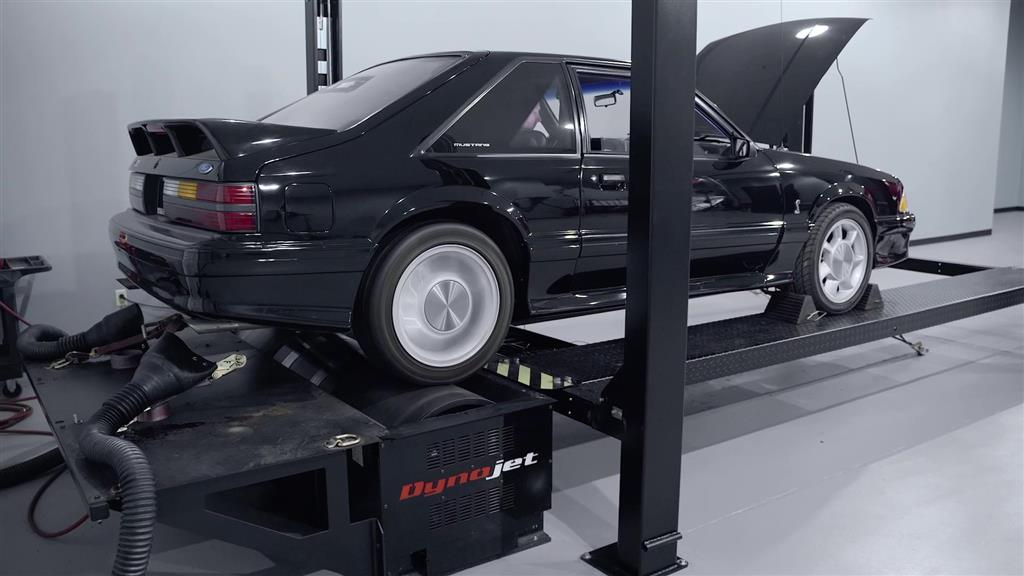 Our 1993 Cobra made 222 HP and 281 TQ for the first pull. From here, we'll go in the order of bumping the timing, removing the air silencer from the passenger side fender, replacing the factory paper air filter with a K&N high-flow filter, and replacing the factory serpentine belt with a shorter belt. Again, we'll walk you through the details and numbers as we move on.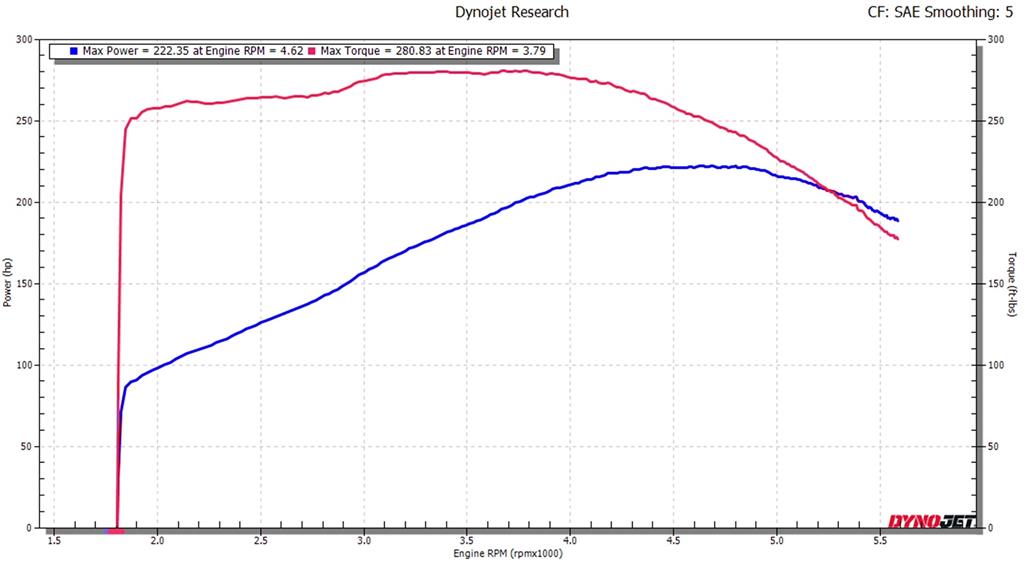 ---
Bumping The Timing
This one is easy and doesn't take a lot of time at all. What you'll need is a timing light and some simple tools. If you haven't done this before, you can learn more about how to set your 5.0L Mustang timing.
After setting the timing light up, we advanced the stock timing from 10 to 14 degrees.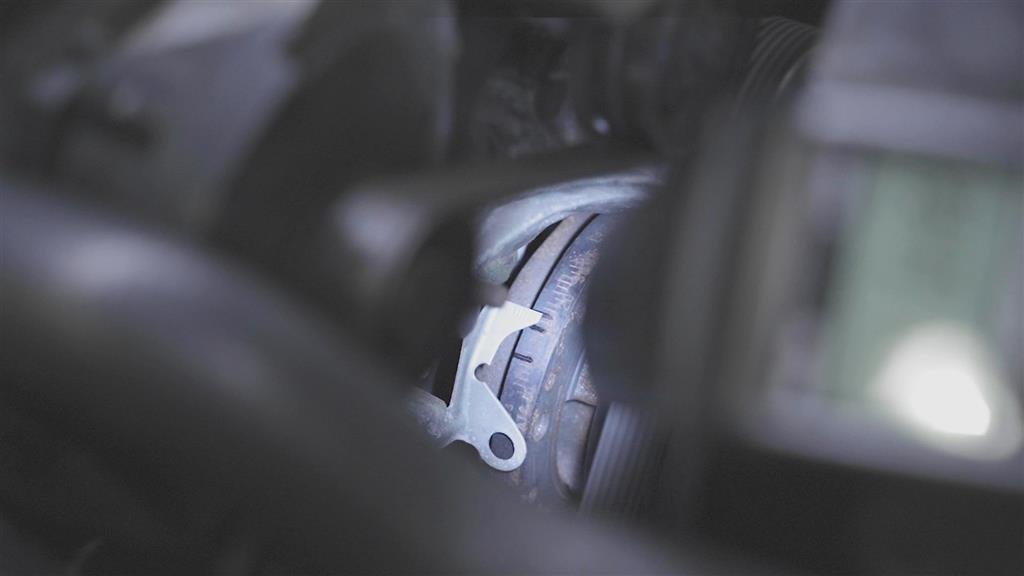 On the second pull, the Cobra made 226 HP and 286 TQ after the bump in timing. This was a 4 HP and 5 TQ difference from before. Now every car is different. Some cars may see more, while others may see fewer horsepower gains after advancing the timing. Let's jump into step two!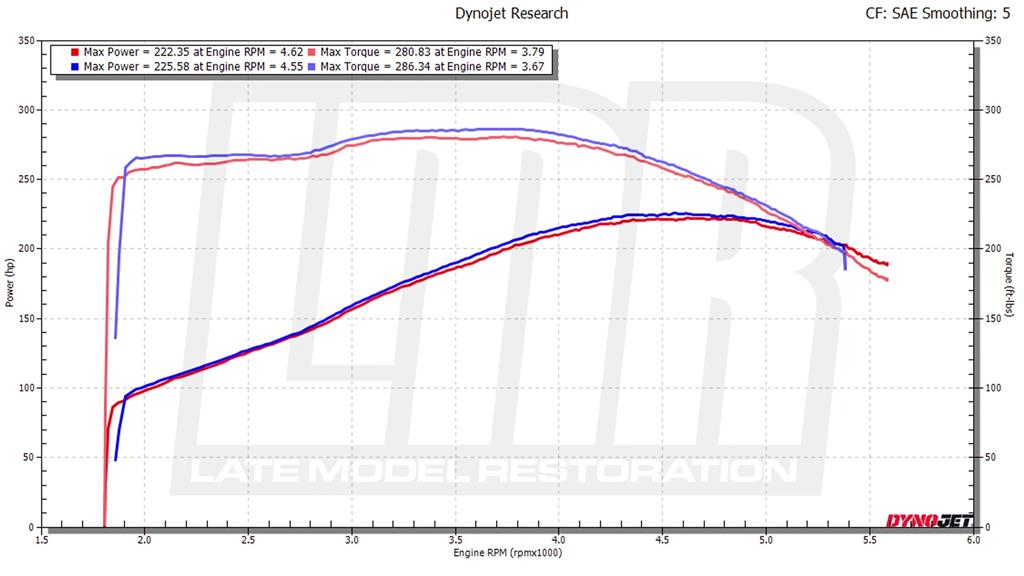 ---
Removing The Air Silencer
We removed the factory air silencer from the Cobra on this run. Removing it is very simple and takes a couple of basic hand tools to get the job done. There are (3) nuts that hold the silencer to the fender. Remove those nuts, and the silencer will fall into the fender well. Then it can be removed through the opening between the inner fender and the fender.
Side note: we made sure to wait 20 minutes in between dyno pulls to ensure accurate horsepower readings.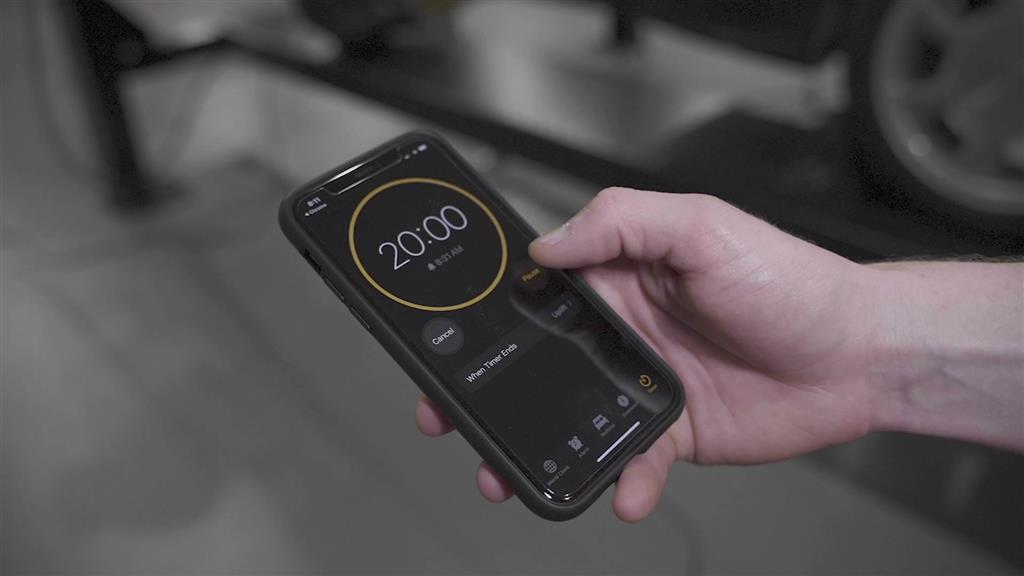 On the second dyno run, we barely made 1 HP and over one lb-ft of torque. Bringing us to 226 HP and 288 TQ.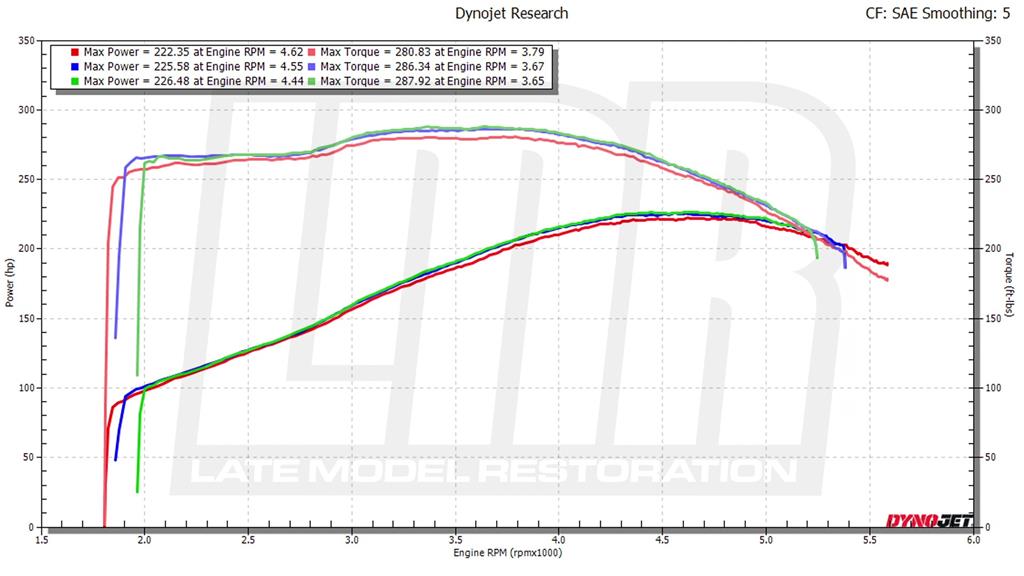 ---
Replacing The Factory Air Filter
Replacing the air filter is one of the easiest and best modifications to your stock Fox Body Mustang. Most of y'all that own a Fox Body have done this before. If you haven't, check out full removal and installation article when upgrading your air filter.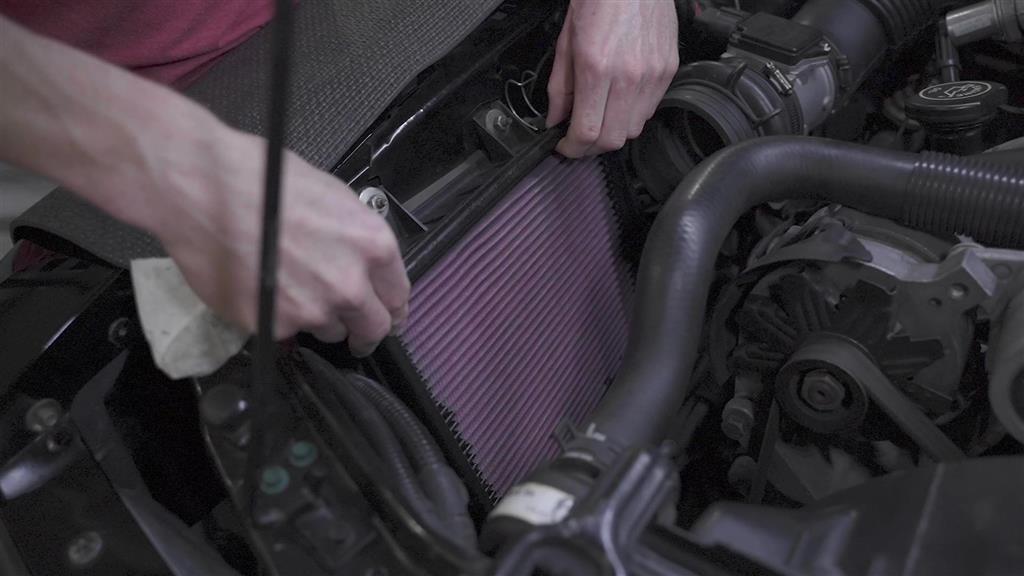 After we waited another 20 minutes to let the car cool down, the K&N high-flow air filter brought us to 230 HP and 292 TQ! About 4-5 horsepower and lb/ft of torque increase are to be expected, but it did help! Just remember, don't expect to see 10-20 horsepower gains. These filters help the cars breathe a little better.
---
Installing A Shorter Serpentine Belt
This one is a cheat code for drag racers. It's a known trick, so we're sure this one will help most of y'all. When installing a shorter belt, you'll bypass the steering and smog pump on the car. These pumps are not needed for drag racing, but we highly recommend that you reinstall the original belt length if you plan to drive your Fox Body (especially if you live in an area that conducts smog tests).
Well damn! After completing all three previous steps, plus the shorter belt, this car made 237 HP and 296 TQ!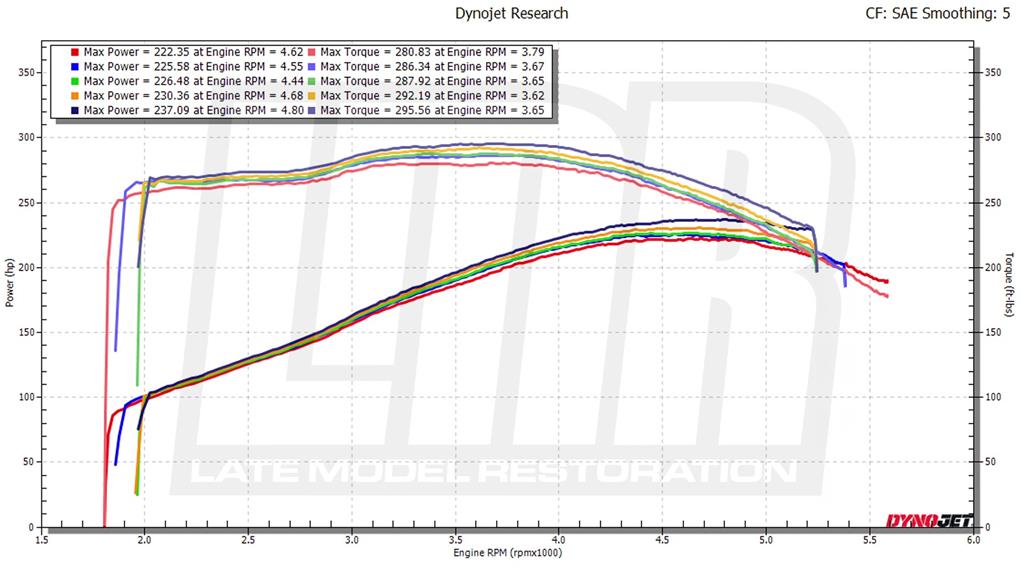 Compared to the first pull with everything stock and 10 degrees of timing, we picked up 15 horsepower &14-15 lb-ft of torque! I'm sure we can all agree that this 10-minute tune-up made a difference! If you're a Fox Body owner looking to make easy power while saving money, these mods are the way to go. It's easy and simple to do, plus you can always revert the car to stock whenever you feel like it.
---
Conclusion
We hope this article has helped add some extra horsepower to your Fox Body Mustang. If you need assistance with doing some of these installs, call or email our customer service team or check out our Fox Body Install playlist on our channel. We have tons of removal, install, and review videos to help you along your Fox Body Mustang journey!
---