If you've been following along, you know that the 4.6 3v fox project is in running condition and ready for the testing, tuning and driving stages. This brings us to our current blog with pics of the car and some video. No reports from the drag strip yet, but they're soon to come, along with dyno numbers and the tweaking necessary with any project such as this one.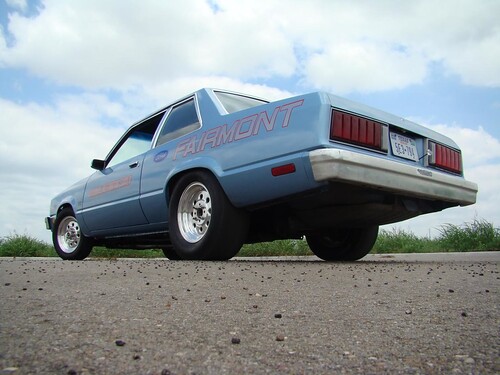 Why a Fairmont? Well, I've owned literally hundreds of Fox Mustangs and I wanted a different ride. This 79 2-door sedan came to me from Craigslist for the measly sum of $350 delivered. The body was straight, it was all there, and it had no major rust. I thought it would be neat to run an alternative-bodied Fox. It also reminds me of the old factory lightweights from the '60s. I know, comparing the car to a Thunderbolt may be giving the old Fairmont a little more nostalgic credit than is due, but I saw a parallel to this car and some factory-prepped cars from the day. Face it, they were nothing more than a big motor stuffed in a light-weight, base-model sedan. This one is about as base as they get. The decals were an afterthought, but they fit the Thunderbolt theme, and they show off the Latemodel Restoration and Ford Racing Powered logos, as well as answer the 2 most popular questions I've received so far, which are...
What kind of car is that?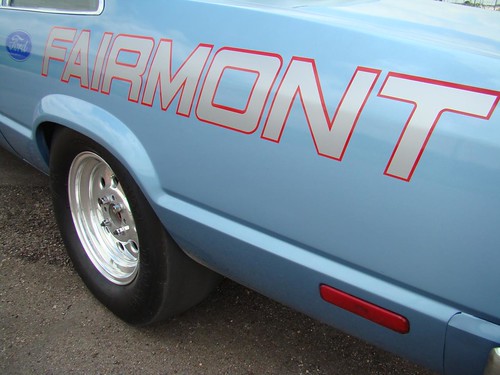 What kind of motor is that?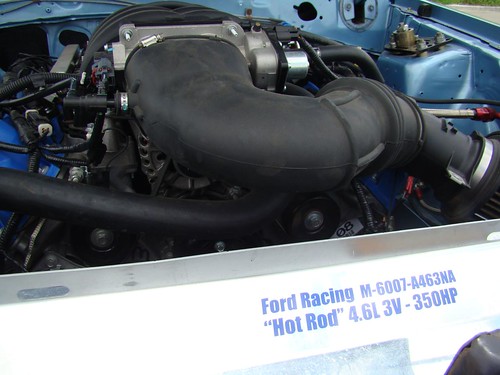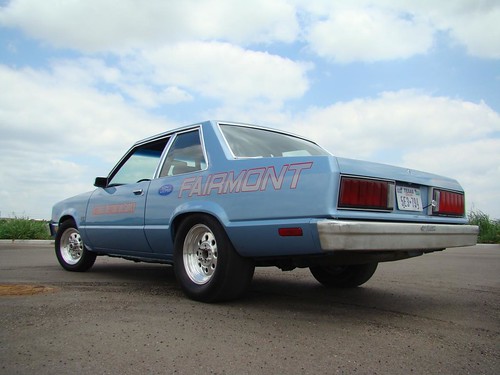 You can see by the pics that I still have work to do. The interior is missing a few pieces. I need to install my a-pillar trim, lower dash panel under the steering column, armrests, and inner door bezels. Fortunately, all but the a-pillar trim is the same as a Mustang. Note the 1979-86 Mustang radio delete. A friend cut the a/c control delete from a piece of textured a.b.s. Plastic. The dash is mostly original and complete. Keeping the woodgrain was a must. I'm adding Autometer water temp and oil pressure gauges, but all of the rest of the factory gauges will be retained. I left off a big, gawdy tachometer in favor of an L.E.D shift light. The factory dash pad was trashed, so I covered it with a plastic dash cover, specific to the Fairmont.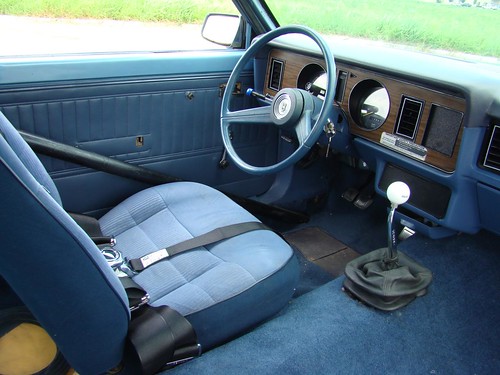 For now, the only seat in the car is one regatta blue driver's seat from an 87-93 Mustang LX. I removed the factory belts and installed a Corbeau 5-point camlock harness. I could have gone with something lighter, or even the factory bench, but, for now, I like the way it matches the new ACC molded carpet and keeps a fairly stock look looking. The roll bar is an 8-point weld-in bar from S&W.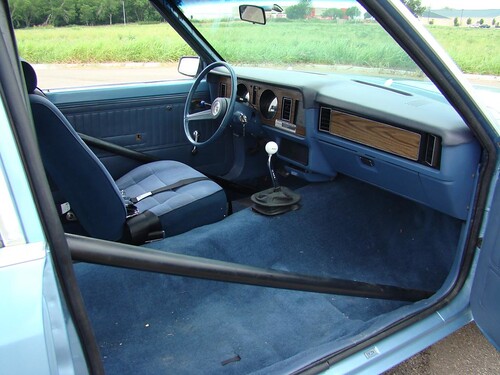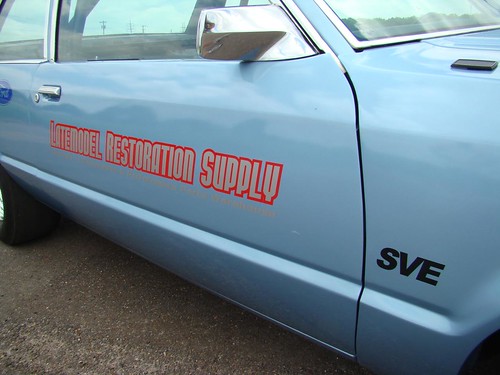 Weld Draglites look great, but I will be removing them in the near future in favor of a set of Billet Specialties or Weld Pro-stars, and a 5-lug conversion. The Fairmont is a slightly bigger and longer car than the 1979-93 Mustang, so I just don't think it looks right with 4-lug wheels.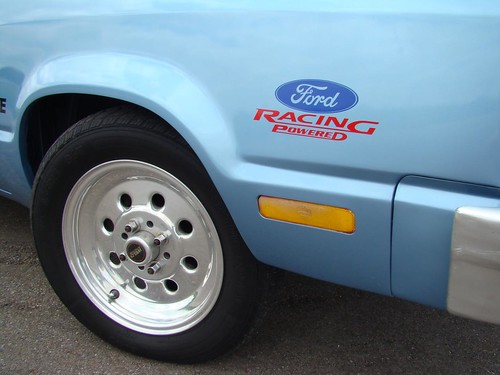 Here's an underhood shot showing part of the removed hood bracing that was required to clear the intake. Back to the paint shop!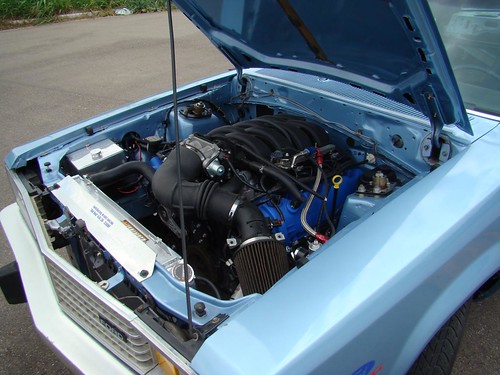 The wiper motor is left off but will return once the car sees more regular street duty.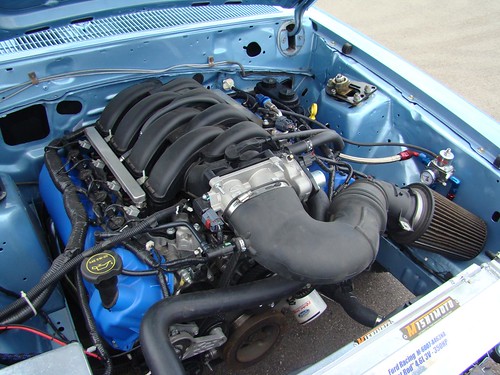 Future weight reduction will include tossing the factory aluminum bumpers and heavy impact absorbers for lighter fiberglass parts.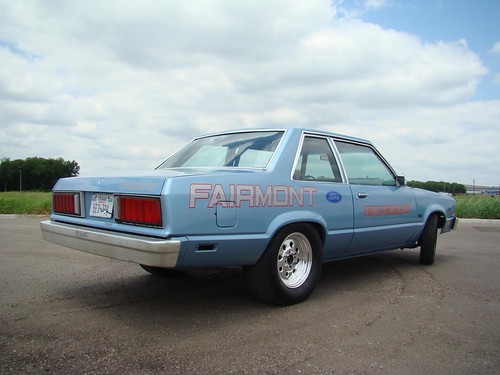 No radio required. I ran our 79-93 Mustang antenna delete instead. Couldn't hear it anyway with my loud exhaust and fuel pump. All of the car's sound deadening was removed during the tear-down process.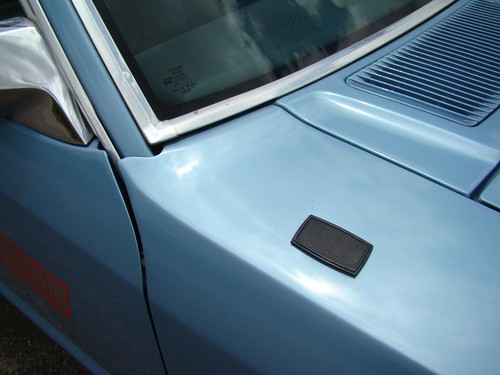 Stay tuned for more on the LMR.com 4.6L 3v Fox project. The car is going to be a ton of fun!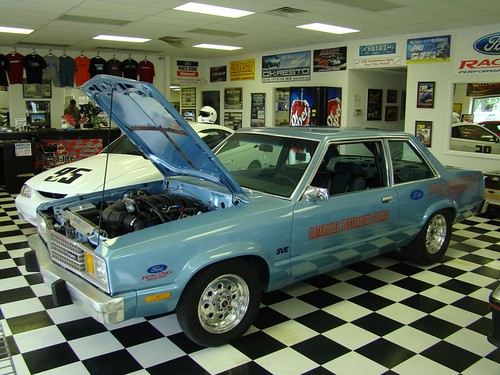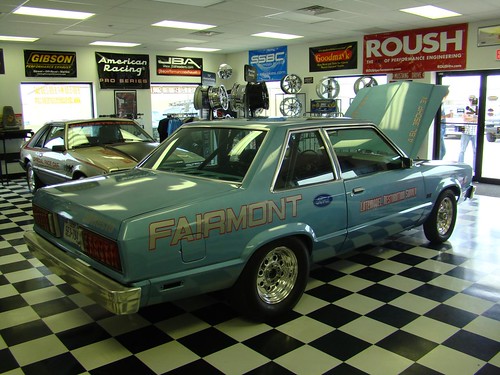 ---