Heater Hose And Coolant Hose Routing (1986-1993)
Check out our article explaining how exactly to route your coolant and heater hoses to make your install as easy and fast as possible!


FOLLOW: mustang , cooling system , fox body , 79 93 mustang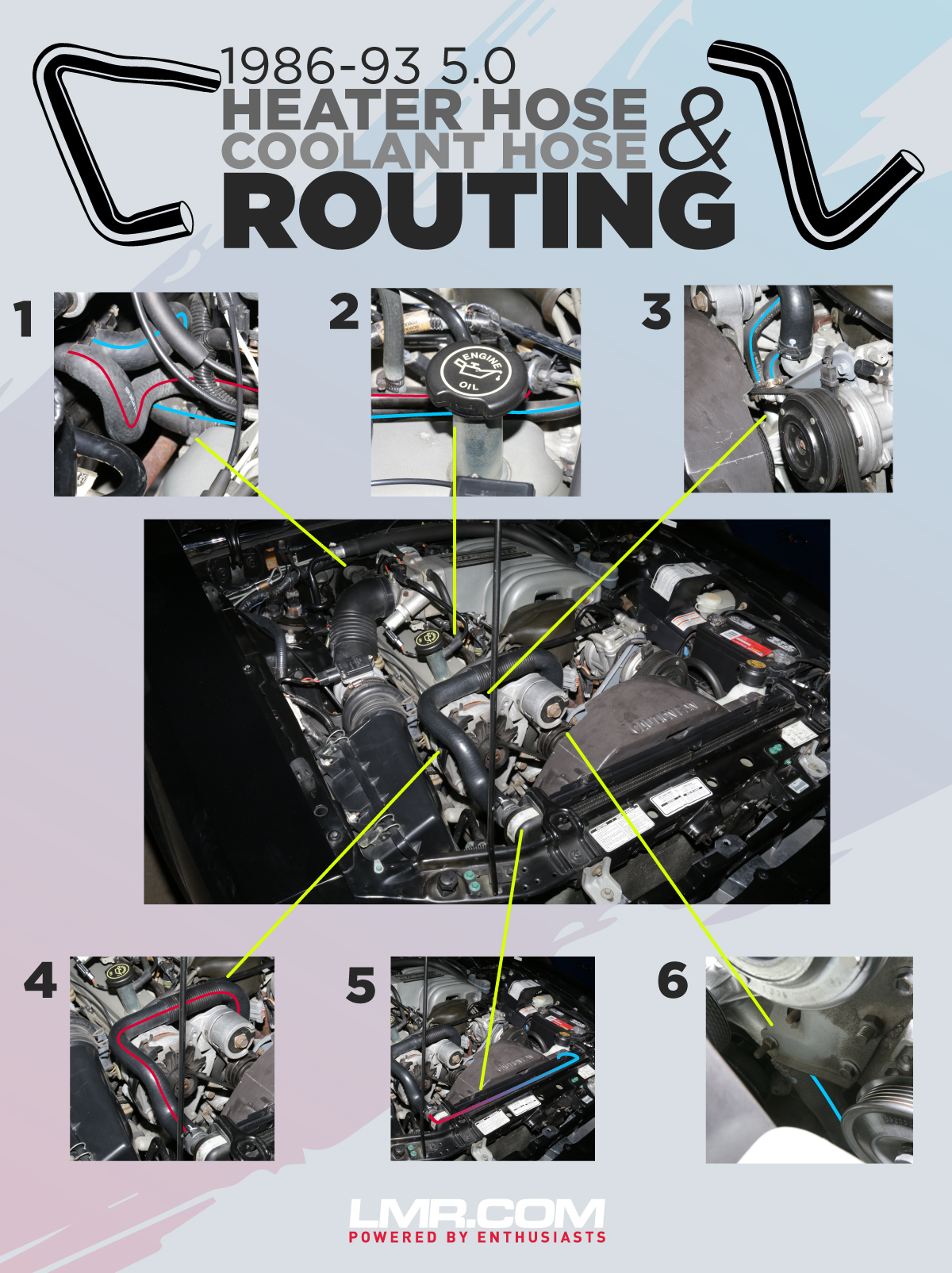 Heater Supply And Return Hose: The heater hose's main function is to transport coolant from the engine to the heater core which is located inside of the vehicle.


Heater Tube Assembly: Keeps your coolant flowing perfectly and runs from the front of the intake manifold back to the rubber heater hoses on the heater core.


Water Pump To Heater Supply Tube Hose And Bypass Hose: This runs from the front of the water pump up to the metal heater supply tube. The bypass hose is used to circulate the coolant through the engine by bypassing the radiator when the thermostat is closed.


Upper Radiator Hose: Connects to the top of the engine and is where the hot coolant enters the radiator from the engine. It cycles through the radiator and it cools as it goes.


Radiator: Designed to transfer heat from the hot coolant which flows throught it to the air that is blown through the fan


Lower Radiator Hose: Connects to the bottom of the radiator and to the pump of the engine.It is primarily a suction hose and it leads the coolant back into the engine to start the cycle once more.
We hope this diagram will help with your coolant and heater hose routing needs! Check out all of our heating and cooling products below!
---