For this dyno article we will be focusing our attention on our lowest horsepower Fox Body; the 1979 Mustang Ghia Coupe. Our Ghia has only 9,266 miles at the time of this dyno so it is definitely a rare specimen. Check out our 1979 Mustang Specs Article to learn more about 1979 Fox Body Mustangs! In this 1979 Mustang Ghia Dyno we will know soon enough!
---
Jump To:
Dyno Numbers & Photos
---
← Swipe For More 1979 Mustang Ghia Photos →
Technical Data Specs:
Naturally Aspirated 2.3L 4 Cyl
9:1 Compression Ratio
Rated at 88 Horsepower & 118 lb-ft of Torque from the Factory
C4 Transmission (3-Speed Auto)
3.08 Rear Gear
16" 5.0 Resto TRX-style wheels
93 Octane Fuel
Before we make the dyno pull it will be made in 3rd gear which is the 1 to 1 ratio. Let's make the pull!
---
Check Out Our Dyno Photos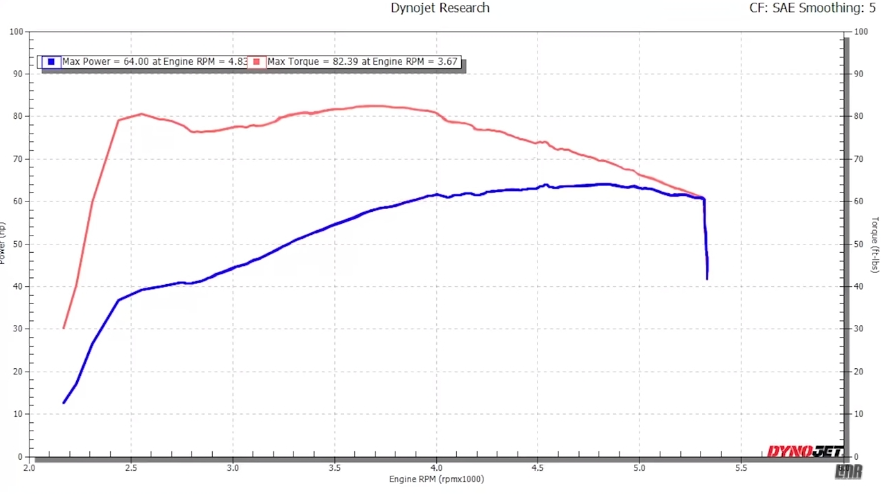 ---
Here are the results! For this dyno, we made 64 horsepower at 4800 RPMs and 82 lb-ft of torque at 3600 RPMs. Of course, by today's standards, this number is extremely low, but back in 1979, this was the norm since cars really only got up to 50-55 MPH on the highway. The dyno numbers of this iconic Fox Body have always been of interest to us and we couldn't be happier with the results. As always keep a lookout for more dyno articles and videos right here at LMR.com. Shop our Fox Body Mustang Parts below!
---