| PAINT CODE | PAINT NAME | YEARS AVAILABLE |
| --- | --- | --- |
| D | Dynasty Green | 1964-65 |
| O | Tropical Torquoise | 1964-65 |
| S | Cascade Green | 1964 |
| C | Honey Gold | 1965 |
| R | Ivy Green | 1965-66 |
| U | Tahoe Turquoise | 1966, 1968 |
| Z | Sauterne Gold | 1966 |
| (high country special color) | Timberline Green | 1966-67 |
| B | Frost Turquoise | 1967 |
| H | Diamond Green | 1967 |
| I | Lime Gold | 1967-69 |
| W | Clearwater Aqua | 1967 |
| Y | Dark Moss Green | 1967 |
| (she country special color) | Limelight Green | 1967 |
| (ski country special color) | Loveland Green | 1967 |
| (special order color) | Emerald Green | 1967-68 |
| O | Seafoam Green | 1968 |
| R | Highland Green | 1968, 2001, 2008-09 |
| (rainbow of colors) | Forest Green | 1968-69 |
| (rainbow of colors) | Moss Green | 1968-69 |
| (rainbow of colors) | Olive Green | 1968-69 |
| (rainbow of colors) | Poppy Green | 1968-69 |
| (special order color) | Special Green | 1968 |
| (rainbow of colors) | Whipped Cream | 1968-69 |
| C | Black Jade | 1969-70 |
| Z | Grabber Green | 1969-71 |
| 2 | New Lime | 1969 |
| 4 | Silver Jade | 1969-70 |
| (limited edition 600 mustang) | Groovy Green | 1969 |
| C | Dark Ivy Green | 1970 |
| G | Medium Lime | 1970, 1972 |
| 2 | Light Ivy Yellow | 1970 |
| C | Dark Green | 1971-73 |
| I | Grabber Lime | 1971, 2020 |
| P | Medium Green | 1971-73 |
| 4 | Bright Lime | 1971-72 |
| 4C | Ivy Glow | 1972-73 |
| 4B | Bright Green Glow | 1973 |
| 4B | Bright Green Gold | 1974 |
| 4V | Dark Yellow Green | 1974-76 |
| 4W | Medium Lime Yellow | 1974 |
| 4T | Green Glow (Medium Ivy Bronze) | 1974-76 |
| 47 | Light Green | 1975-76 |
| 7S | Dark Emerald | 1977 |
| 7T | Medium Emerald Glow | 1977 |
| 46 | Dark Jade | 1978-79 |
| 4E | Dark Sage | 1985-86 |
| PA | Deep Emerald Green | 1990, 1992 |
| PA | Deep Emerald | 1991 |
| PM | Calypso Green | 1991-93 |
| PD | Reef Blue | 1993 |
| WB | Vibrant White | 1993 |
| NA | Deep Forest Green | 1994-97 |
| LF | Mystic | 1996 |
| PS | Pacific Green | 1996-98 |
| FU | Dark Satin Green | 1998 |
| FU | Dark Green Satin | 1999 |
| SW | Electric Green | 1999-02 |
| SU | Amazon (Tropic) Green | 2000-03 |
| G6 | Mystichrome | 2004 |
| P1 | Legend Lime | 2005-06 |
| HD | Gotta Have It Green | 2013-14 |
| HN | Guard | 2015-16 |
| AJ | Need For Green | 2019 |
| B5 | Dark Highland Green | 2019-20 |
Source:mustangattitude.com
---
Highland Green
The is arguably the most famous green color on the Mustang! This color featured a very dark shade of green that gave it a classic look that stands the test of time. Getting its start in 1968, this color first apeared in the Movie "Bullitt" and began the legacy of the Mustang Bullitt. The chase scene in "Bullitt" was considered by many to be the best chase scene of all time and this color was so popular from the film that it made reappearances in both 2001 and 2008-09!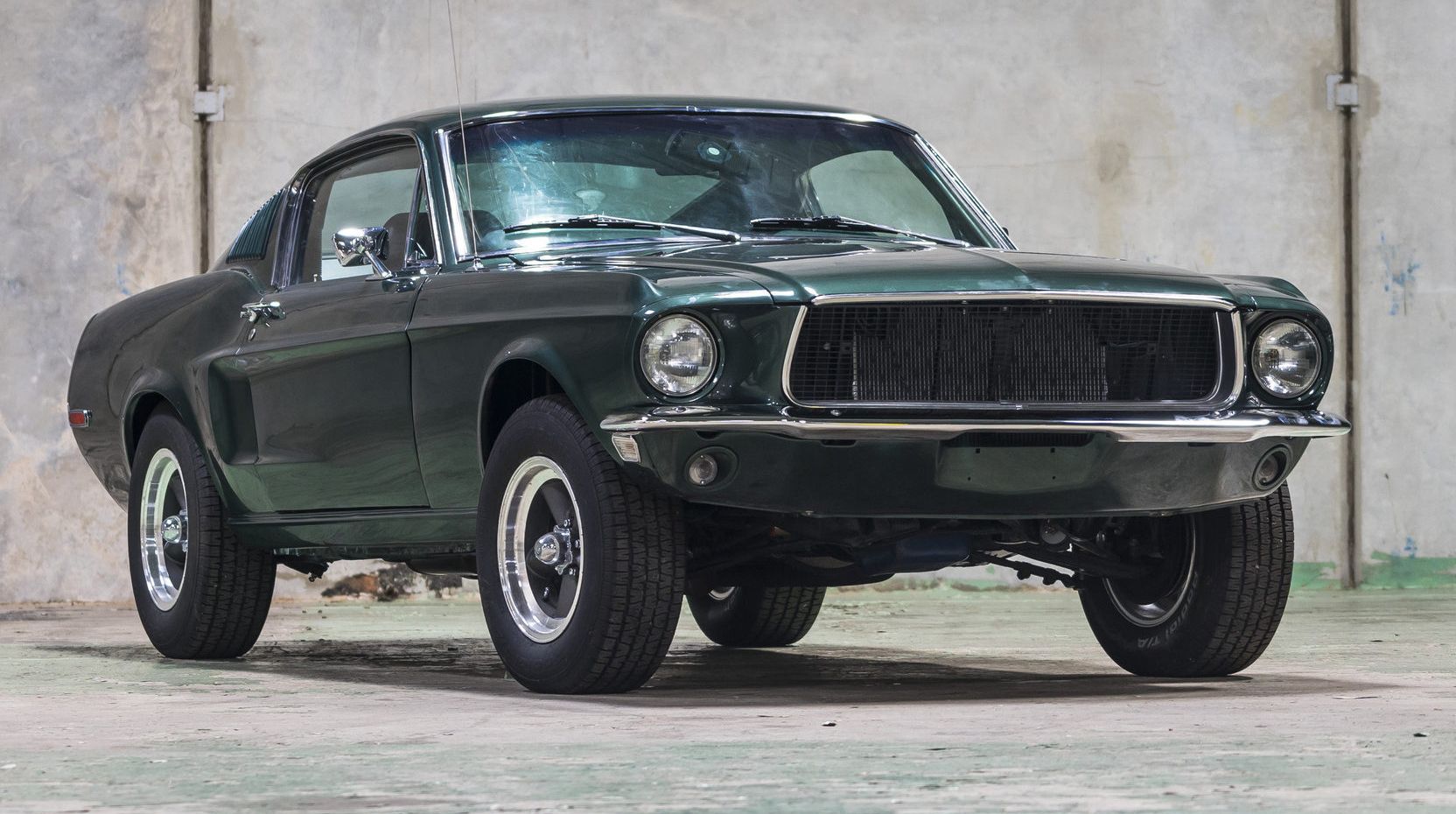 Source:silodrome.com
---
Grabber Green
The word "Grabber" is such a great word for this shade of green because it's very similar to turquoise which gives it a very bright look which "grabs" the attention of anyone it comes in contact with. This color was featured on the 1969-71 Mustang models and bought a much needed bright hue to contrast with the many darker and duller colors of the Mustangs of its time.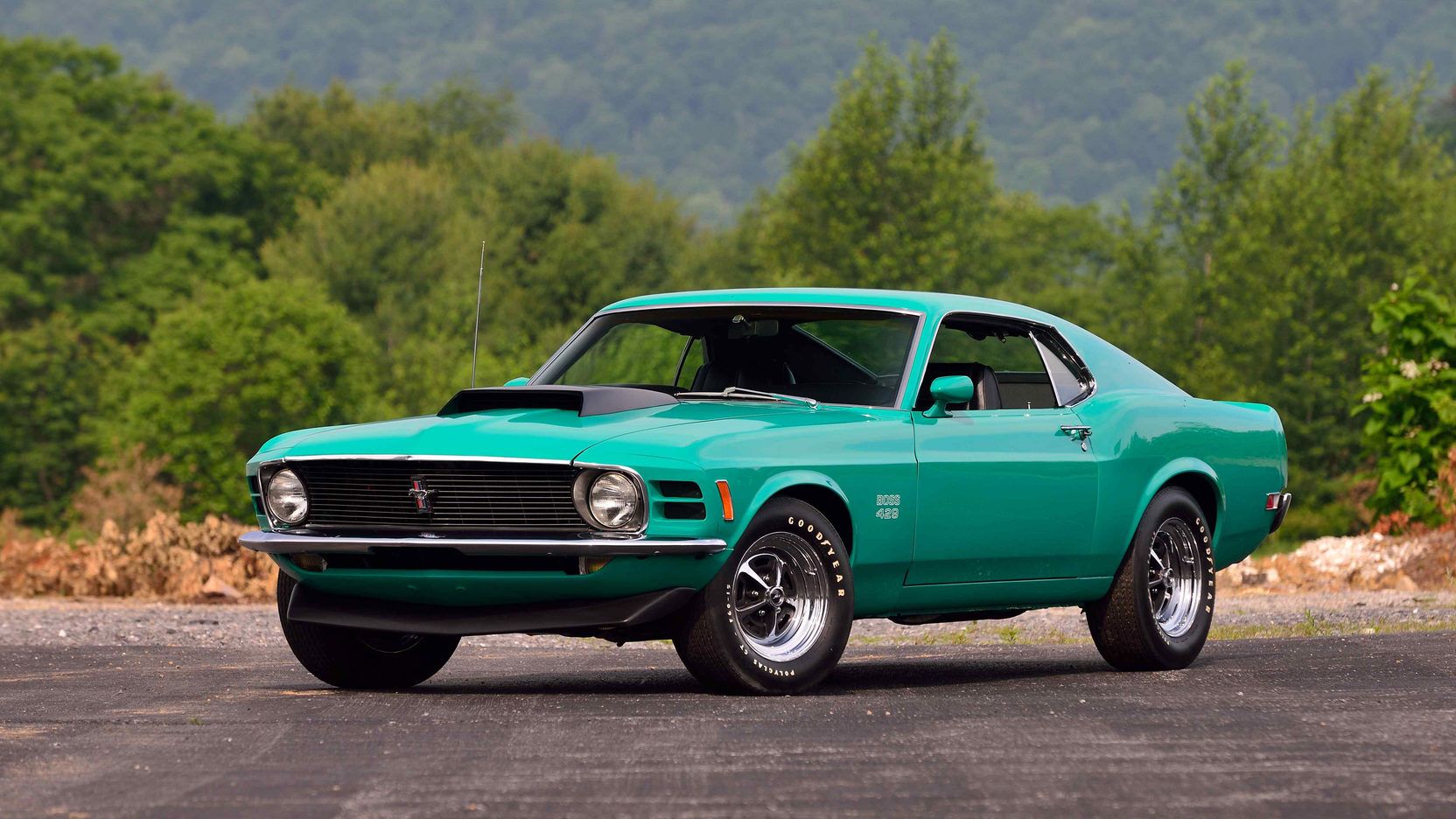 Source:mecum.com
---
Calypso Green
This color laster for 3 years from 1991-93 and brought a very similar hue like its predecesor, the Grabber Green Mustang. Having lasted only 3 years on the Fox Body style Mustang, this brought a huge demand to collectors due to its low production amount of only 7,138? units. This blend of green and blue provided such a unique look that is noticeable due to its rare shade.
Instagram:LueCreative
---
Electric Green
Lasting from 1999-02, this pure shade of green was such a staple among the "New Edge" style Mustangs due to its sharp body lines which really brought out the aggressive shade of Electric Green. Providing such a balanced shade between dark and light green hues, this is one of the purest forms of green there is! Electric Green was a great beginning to the New Edge body style and was only 1 of 4 colors that was offered on the 1999 SVT Cobra. Check out our Project Green Bean build which was an electric green 1999 Mustang GT
Source:svtperformance.com
---
Gotta Have It Green
The S197 Mustang lasted 9 years from 2005-2014 and in its final 2 years (2013-2014) it wanted to shake things up by celebrating this generation with the "Gotta Have It Green" color. This tri-coat, highlighter styled paint was an extra cost option, but many took advantage of it due having very few options of green in the S197 generation.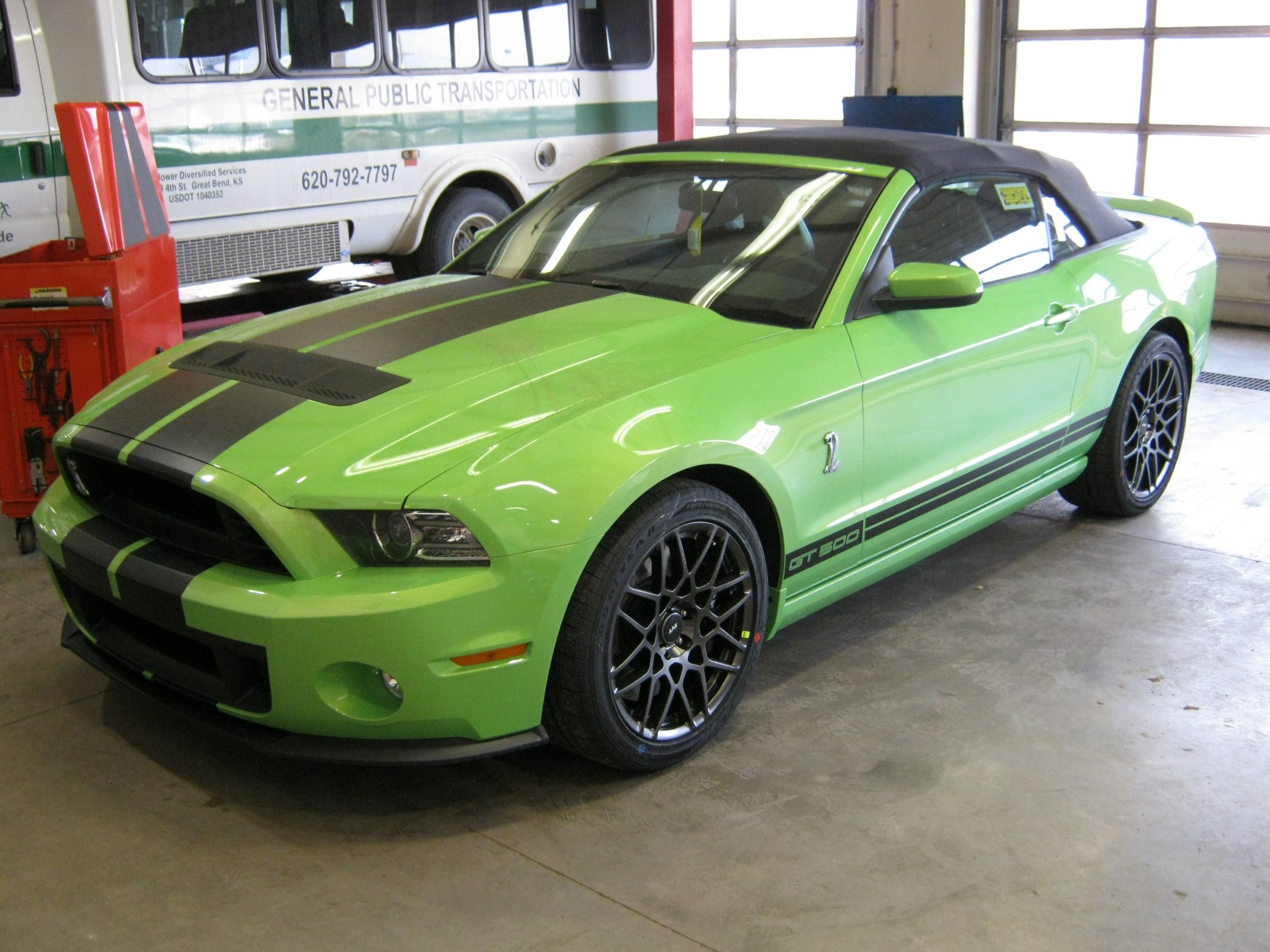 Source:svtperformance.com
---
Need For Green
Other than the "Guard" color that was offered on the 2015 and 2016 S550 Mustangs, in 2019, Ford decided the bring back the much desired green color by offering "Need For Green". In a way this combines the Mustang highlighter green from the "Gotta Have It Green" and the medium shade of the "Electric Green" to present a much desired color that many didn't know we ever needed.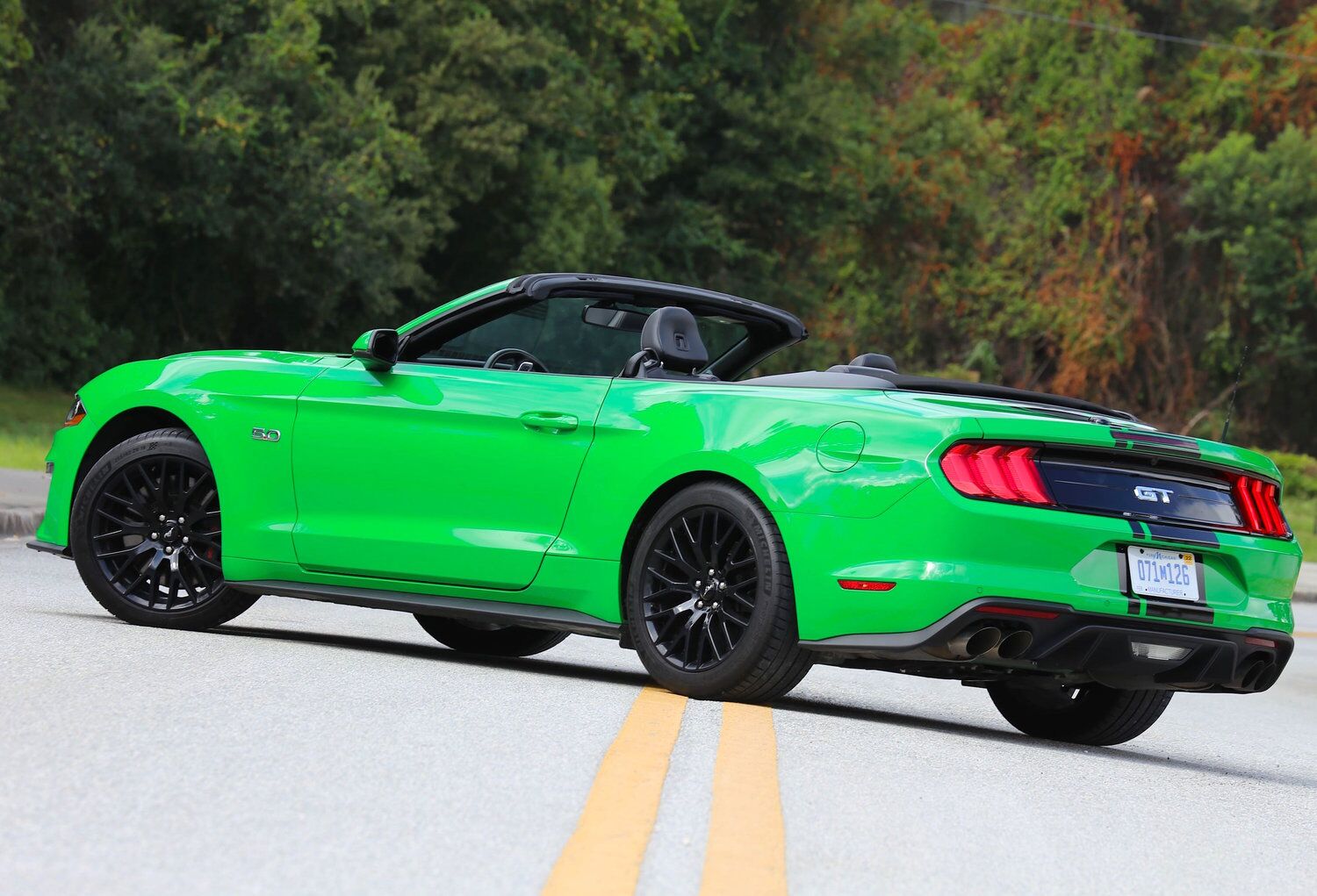 Source:stangbangers.com
---
Dark Highland Green
This color was very similar to the Highland Color of 1968, 2001, and 2008-09. This was brought back in 2019 and 2020 to commemorate the 1968 Bullitt Mustang color to give the Mustangs of today a classic look that many enthusiasts have been craving for quite some time. This just comes to show how popular the movie "Bullitt" was and its impact on the Mustang community.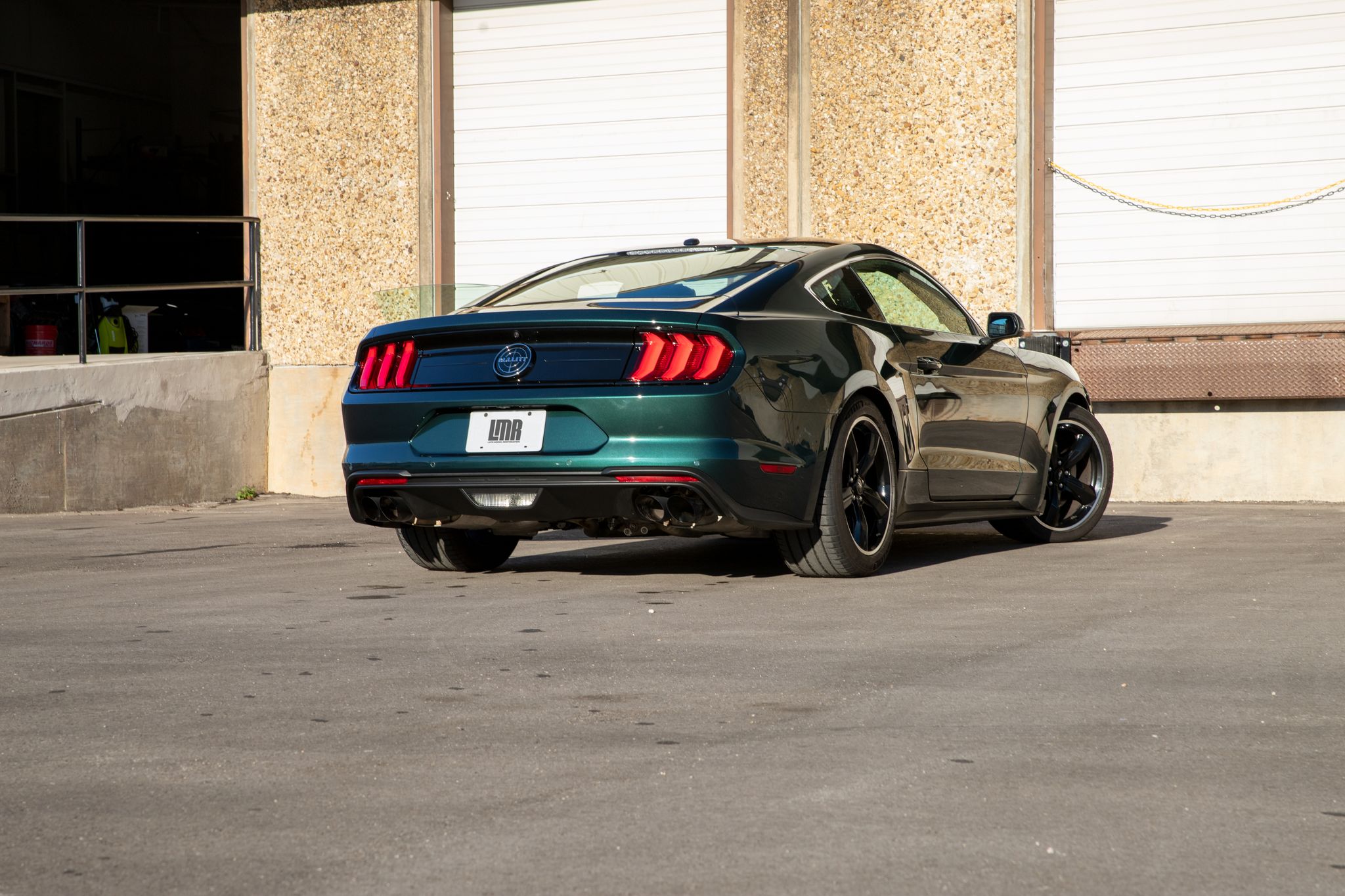 ---