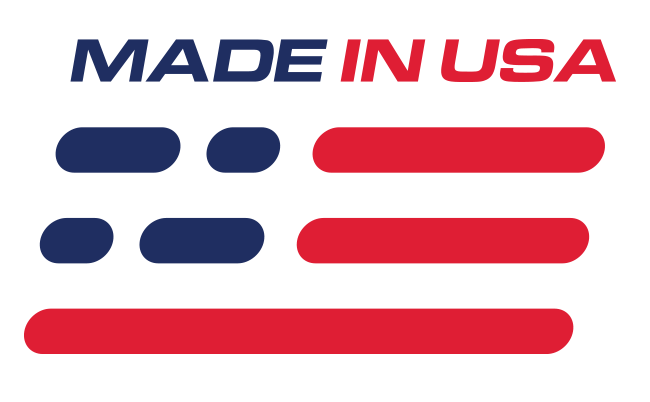 Benefits
351 Based Engine
Premium Components
Hand Assembled in USA
575 Horsepower on Pump Gas
Features
Forged Steel Rotating Assembly
High Port Z Cylinder Heads
10.0:1 Compression Ratio
Boss Engine Block
Ford Performance 460ci Crate Motor
Drop in the biggest small block Windsor crate engine into your Mustang or Ford Lightning, with Ford Performance's Z460 crate engine! Ford Performance hand-built this engine with premium quality parts right here in the USA! This engine starts off with a Boss 351 engine block, and is then filled with SCAT forged crankshaft and connecting rods, Mahle forged pistons, and Clevite bearings. This ensures the engine can handle anything you throw at it! Ford Performance High Port Z cylinder heads are utilized to maximize airflow while remaining lightweight. This combination resulted in a 10.0:1 compression ratio where Ford Performance saw a power output of 575 horsepower @ 5,500 RPM, and 575 lb.-ft of torque @ 4,700 RPM!
Engine Specs
Engine type: 351 based small block Ford
Displacement (cu in): 460
Bore x stroke (in): 4.150" bore x 4.250" stroke
Block: Boss 351 9.5" deck
Crankshaft: SCAT® Forged Steel
Connecting Rods: SCAT® forged steel H-beam 6.125-inch length connecting rods
Pistons: Forged Mahle® w/ floating wrist pin
Camshaft Type: Hydraulic Roller
Camshaft lift (in): .594"/.618"
Camshaft Duration (@.050 in): 242°/248°
Cylinder Heads: Ford Racing M-6049-Z304DA Aluminum "Z" Cylinder Heads
Valve size (in): 2.02 intake 1.60 exhaust
Compression ratio: 10.0:1 (nominal)
Rocker arms: Ford Racing M-6564-F351 Roller Rocker arms
Rocker arm ratio: 1.65:1
Vibration Damper: Ford Racing M-6316-D302 SFI Approved
Valve Covers: Ford Racing cast aluminum - silver painted finish
Oil Pan: Steel with deep front (9 quarts) or rear sump (7 quarts) pan with louvered windage tray and crankshaft scraper (M-6675-FT351 front sump or M-6675-DRS351 rear sump)
Water pump: Ford Racing M-8501-G351 included - long type - standard rotation
Distributor: not included. Steel distributor gear required.
Required fuel: Premium Unleaded
Ignition timing: 32° at 4,000 RPM
Maximum recommended rpm: 5,600 RPM
Balanced: Internal use neutral balance flywheel
New block, oil and water pump, performance oil pan and high-performance harmonic balancer
Product Notes
Some or all of the following items may need to be changed from your original engine or modified for proper installation:
Depending on your application, a different timing cover, water pump, performance oil pan, and pickup may be required.
Engine has a performance rear sump oil pan and pickup, standard rotation timing cover, standard rotation water pump and non-EFI valve covers.
Timing cover will work with most standard rotation water pumps
Fuel pump eccentric M-6287-B302 installed, allows use of mechanical fuel pump
Valve covers should fit most non-EFI applications. Optional valve covers sold separately.
The damper M-6316-D302 may require a spacer for pulley alignment.
Flywheel not included, use proper neutral balance flywheel
Intake manifold not included
Includes intake gaskets and pilot bearing
Firing order 1-3-7-2-6-5-4-8 (5.0L HO and 351W firing order)
Steel distributor gear required
Exhaust port raised 5/8" may require custom headers
Shipping weight approximately 570 lbs
Horsepower Note
All horsepower and torque numbers were generated on an engine dyno. Individual results may vary. Engine power ratings were achieved with Edelbrock® Super Victor intake, Holley® 850 CFM carburetor, long tube headers.
Ford Performance recommends Edelbrock Super Victor intake manifold PN 2924 (not included).
This product is intended for off-road use only, and is not legal for use in emission restrictive states. Off-Road Disclaimer

Disclaimer:
We recommend breaking this crate engine in properly. Late Model Restoration will not be held accountable for any damages that may occur due to improper break-in methods. Normal break in conditions consist of 500 miles at normal operating conditions.

Ford Performance Racing Parts "Packs" and Component Parts Limited Warranty - Click Here
Ford Performance Racing Parts - NO WARRANTY - Click Here
Ford Performance Racing Parts Crate Engine Limited Warranty - Click Here