For this dyno article, we will be covering our company's 1993 GT road race Mustang. This highly modified machine is purposely built for taking the corners like it is riding on rails. Check out below for more pics, dyno technical data, and of course, the dyno results!
Also, check out our Fox Body Project Cars to learn more about other builds we have completed here at LMR.
---
Jump To:
Dyno Numbers & Photos
---
← Swipe For More 1993 GT Race Fox Photos →
---
Dyno Technical Data
331 CID Short Block
TrickFlow 11R Cylinder Heads 170cc Intake Runner 53cc Combustion Chamber
TrickFlow TrackHeat Intake Manifold 1500-6500 RPM Band
TrickFlow Stage 2 Camshaft 0.542" Intake/0.563" Exhaust
70mm Throttle Body
Anderson 4" Power Pipe
Pro-M Mass Air Meter
30lb Injectors
BBK Shorty Headers
Bassani Off-Road X-Pipe
Flowmaster Mufflers
T5 Transmission So Dyno Pull Will Be Made In 4th Gear (1:1 ratio)
Aluminum Driveshaft
3.73 Rear-End Gears
17" SVE Tri-Bar 93 Cobra R Style Wheel
93 Octane Fuel
---
Dyno Results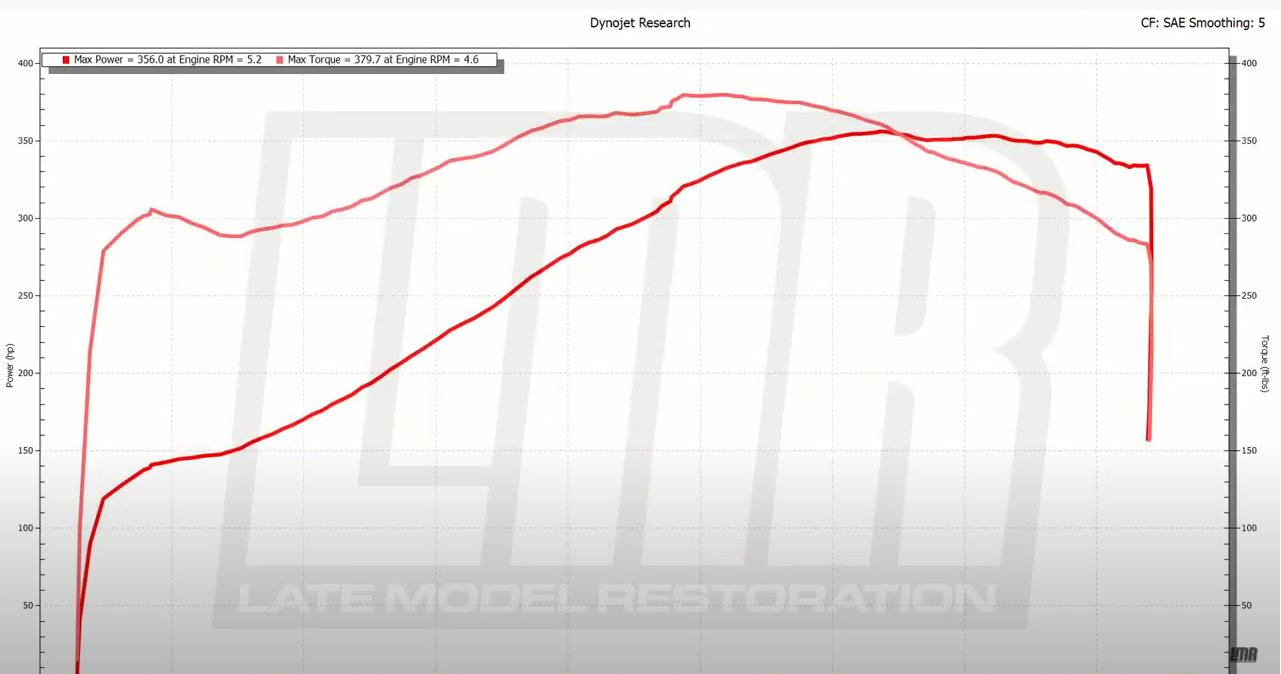 ---
Here are the results! Our 1993 Race Fox made a respectable 356 RWHP at 5200 RPM and 380 RWTQ at 4600 RPM. From past experience of driving this car, you can say it's like a go-kart on steroids! This setup has plenty of power coming out of the turns to overtake anyone on the track with you. We hope this dyno gave you some more insight into just what our LMR projects are capable of. Shop our featured 1979-1993 Mustang Performance Parts below!
---