LMR Showroom & Call Center will be closed Monday 5/27 for Memorial Day
Ford Racing Aluminator XS Engine Dyno
Posted 8/18/2014 by Jeff Jimenez
FOLLOW: mustang , 10 14 mustang , s197 mustang , dyno , ford racing , engine , project car , sve pace car
To give our SVE Pace Car a great foundation for future modifications, we turned to Ford Racing to supply us with the ultimate 5.0L Coyote Motor - better known as the Aluminator XS Crate Engine. This 5.0L 4V motor is essentially a Boss 302 crate engine on steroids. It features just about every Ford Racing engine component bolted onto a fully forged short block.
Once we had the engine installed in our SVE Pace Car, we decided to put Ford Racing's 500 horsepower claims to the test! Thanks to the guys at VMP Tuning for stopping by and letting us get some quality time on their mobile dyno. After two pulls on the dyno and some tune adjustments we made an impressive 457 HP and 388 Ft. TQ. Considering drivetrain losses at 10%, the Ford Racing 500 HP claims seem to be spot on. This completely forged internal motor will make for a perfect foundation for future performance mods no matter what we decide to throw at it!
Some of the performance parts that go into the Aluminator XS engine include:
11.0:1 compression ratio
M-6550-M50BINT intake camshaft - 13mm lift / 263 degrees duration
M-6550-M50BEXH exhaust camshaft - 13mm lift / 290 degrees duration
M-6675-M50BR 12 quart rear sump oil pan
M-6600-50CJ High Performance billet steel oil pump
Boss 302 Fully CNC ported aluminum heads
M-6513-M50BR Boss valve springs
Production Boss 302 crankshaft damper
And Plenty more Ford Racing Performance Parts!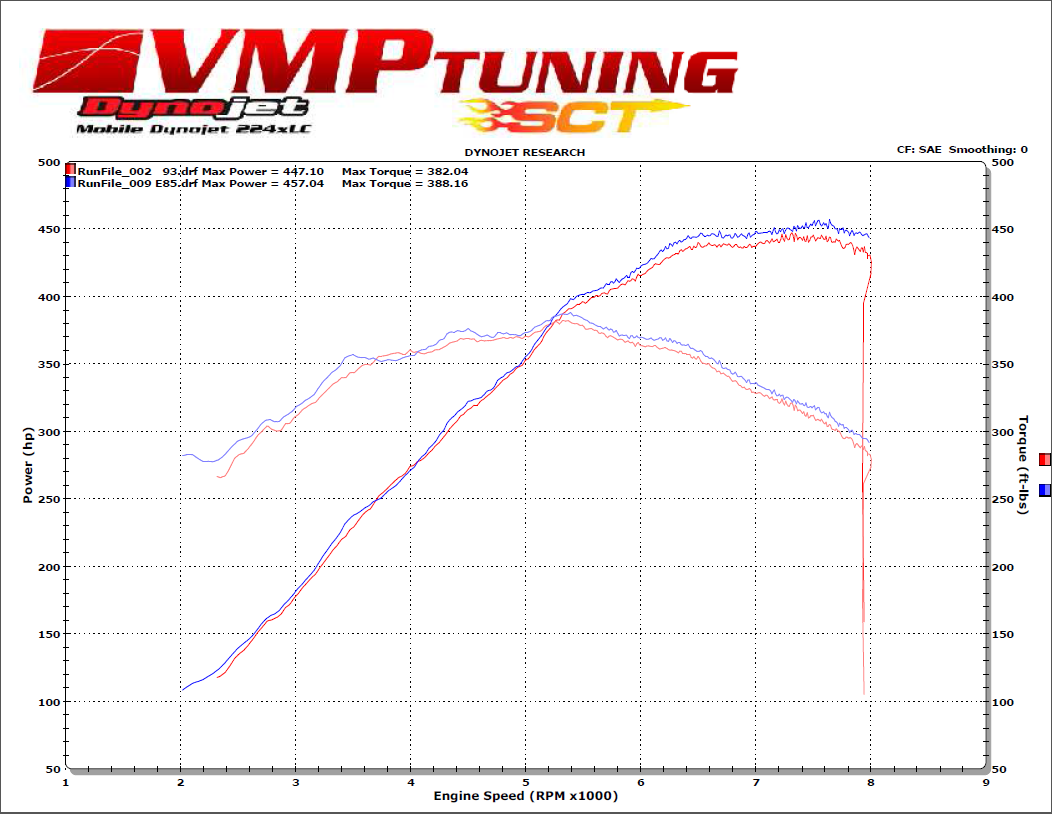 ---
About the Video
Ford Racing Aluminator XS Crate Engine Dyno
Check out our YouTube channel for even more tech tips, installation videos, how-tos, and more. The best place to go for anything Mustang related!
Published on 2014-05-06
The Ford Racing Aluminator XS crate engine (M-6007-A50XS) pushes the 5.0L Coyote engine to the extreme! This engine uses some of the top performance mods from FRPP and combines them into one of the most extreme Mustang crate engines ever produced by Ford Racing.

It features Mahle forged pistons, ARP hardware, 11.0:1 compression, aluminum cylinder block, Ford Racing performance camshafts, 12 quart sump oil pan, Cobra Jet intake manifold, Cobra Jet throttle body, 47 lb injectors, Boss 302 CNC ported heads and tons of other performance modifications.

Get FREE SHIPPING and the best prices on Ford Racing Crate Engines at www.LatemodelRestoration.com!!