A 50th anniversary is a once in a lifetime type of event. The Mustang 50th Anniversary Show will be one for the ages and members of Mustang Club of America (MCA) are planning on making sure the cruises to the Mustang 50th Anniversary Shows are the same! MCA members organized the Great American Pony Drive to help Mustang enthusiast get together and cruise to one of the two 50th Anniversary locations – Charlotte, NC or Las Vegas, NV.
Great American Pony Drive cruise routes are vast and will help bring all Mustang enthusiast together for a meet-n-greet in Mustang, OK. From there they will have a convoy cruising to both locations. The Great American Pony Drive is one cruise you will not want to miss. See the planned routes below on the map. For all the Late Model Restoration fans out there, you might notice there is one specific route that has a planned stop in our hometown! Stay tuned for more information on this planned stop!!!!
Be sure to get all the latest Mustang 50th News, Cruises and Show Information below. Also, don't miss out on any of our 2015 Mustang News, Rumors and Pictures below.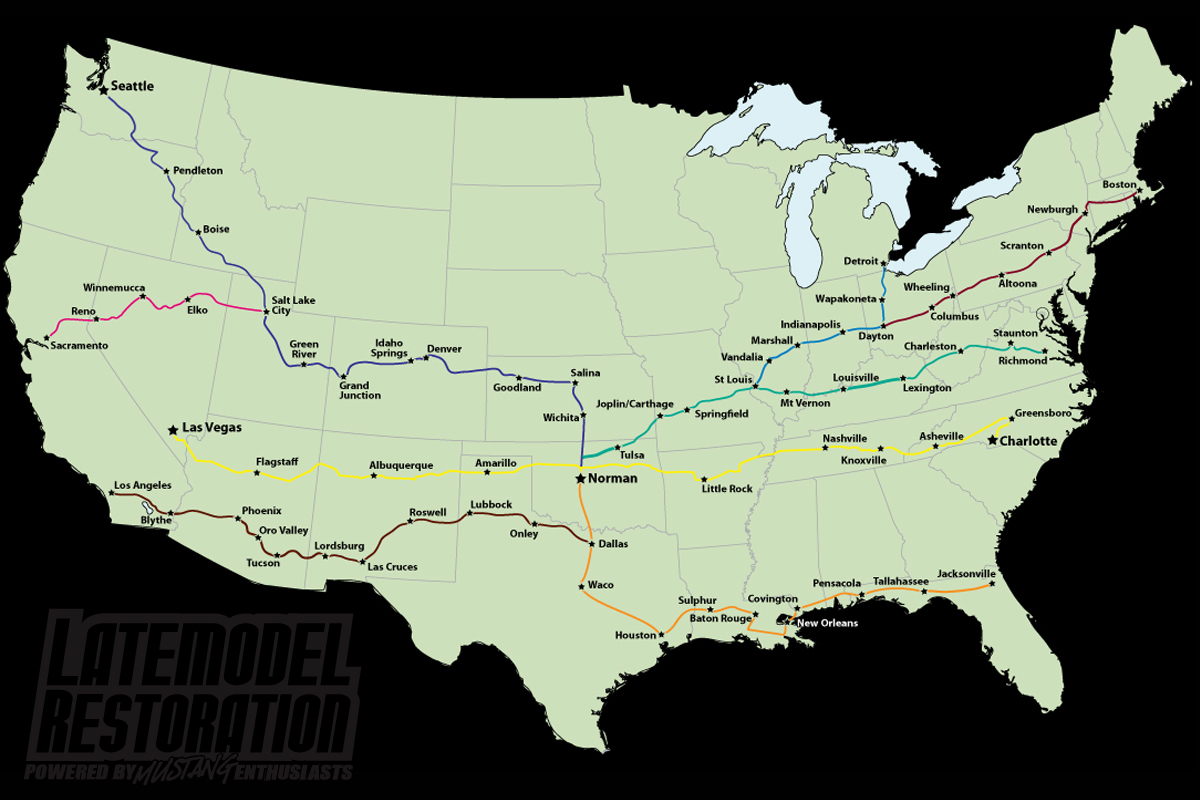 "The Great American Pony Drive is the only MCA Chartered Driving Club. We were formed to promote driving events with America's favorite Pony Car and members from all over the world. We are the only Mustang club that actively interacts with Mustang clubs all over the US, working with each to plan activities for the members of each club while we are visiting their area. The success of Pony Drives each year can be directly attributed to this participation with the other clubs and Mustang businesses."

David Turnbull Great American Pony Drive Website
---