Are you looking to pick up a new hood or front bumper for your S197 Mustang? If so it means a trip to your local paint shop or your local "body guy". In order to get those new exterior parts painted, you may need to have your Mustang's paint code to ensure you get the correct paint ordered. If you are looking for your paint code and Ford official paint name, it super simple to find!
Step one is to locate the vehicle identification tag located on the inside of your driver's side door. You can see the location in the picture below. Once you have the found the ID tag, you will see "EXT PNT" in the lower left-hand corner. Next to it is your Mustang Paint Code. To find the name of your paint, simply go to the list below, located your paint code and you will find your paint name to the right!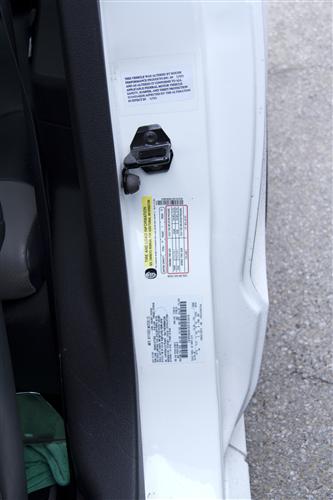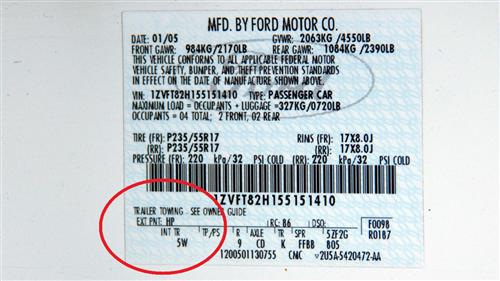 See, I told you this was easy! Be sure to comment back below and let us know what your favorite S197 Mustang paint is. Don't forget to tag us on social media with #LatemodelResto so we can your S197 Mustang. Who knows, we may just share it on one of social media sites!!
2005-09 Mustang Paint Codes
D3 - Torch Red
D6 - Screaming Yellow
G2 - Redfire Pearl Metallic
G5 - Alloy
G9 - Vista Blue
HP - Performance White
JV - Dark Candy Apple Red
P1 - Legend Lime
P3 - Windveil Blue
PX - Highland Green (Bullitt only)
SN - Sonic Blue
T8 - Tungsten Gray
TK - Mineral Gray
TL - Satin Silver
U3 - Grabber Orange
UA - Black
UI - Brilliant Silver
YN - Silver
ZY - Vapor
2010-14 Mustang Paint Codes
B1 - School Bus Yellow
CI - Grabber Blue
CY - Competition Orange (Boss 302 only)
D3 - Torch Red
GQ - Sunset Gold
HD - Gotta Have It Green
HP - Performance White
J4 - Deep Impact Blue
L6 - Kona Blue
NQ - Yellow Blaze
PQ - Race Red
UI - Brilliant Silver
U6 - Red Candy
UZ - Red Lava
UA - Black
UJ - Sterling Gray
UX - Ingot Silver
---