Once the new Aluminator XS Engine was installed in the SVE Pace Car, we immediately turned our focus toward a new look. The old look had served its purpose but had become "played out" to a certain degree. We went back and forth with ideas for what felt like days. Finally we settled on the 1979 Pace Car tribute look. What better way to highlight what our company is all about – 1979 to Present Mustang Restoration & Performance!

The new look incorporated styling from the iconic 1979 Mustang Pace Car. With its flat black, red and orange striping the SVE Pace Car is definitely a head turner now. We also incorporated plenty of Ford Racing and Aluminator XS styling cues into the redesign. For me personally, I think the hood has to be my favorite part of this whole redesign. Gone is the "MUSTANG" text and replaced with "ALUMINATOR XS" text. The flat black hood stripe flows perfectly into the new Ford Racing Boss 302 Grille. Some of the final styling changes included a set of SVE Drift Wheels in the Stainless Finish.
Just because the SVE Pace Car has a new engine and a new look doesn't mean we are going to go park it in garage and you will never see it again! You can check it out at many Mustang and racing events in the near future. For those lucky enough to be walk-in customers, swing by and see if you can catch a glimpse of the newly redesigned SVE Pace Car.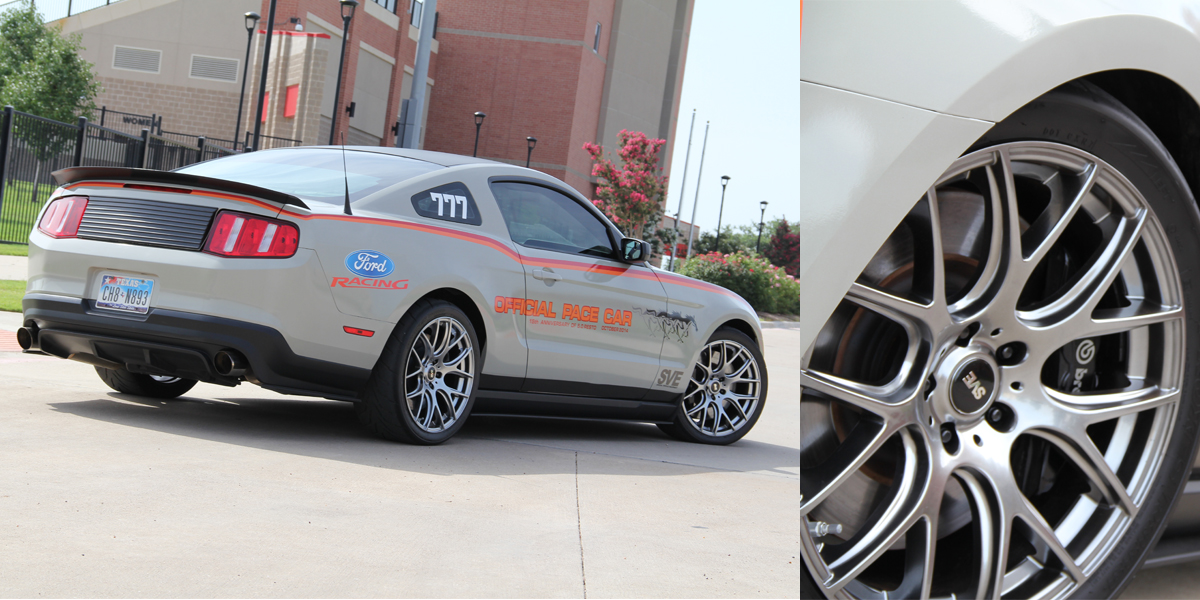 ---