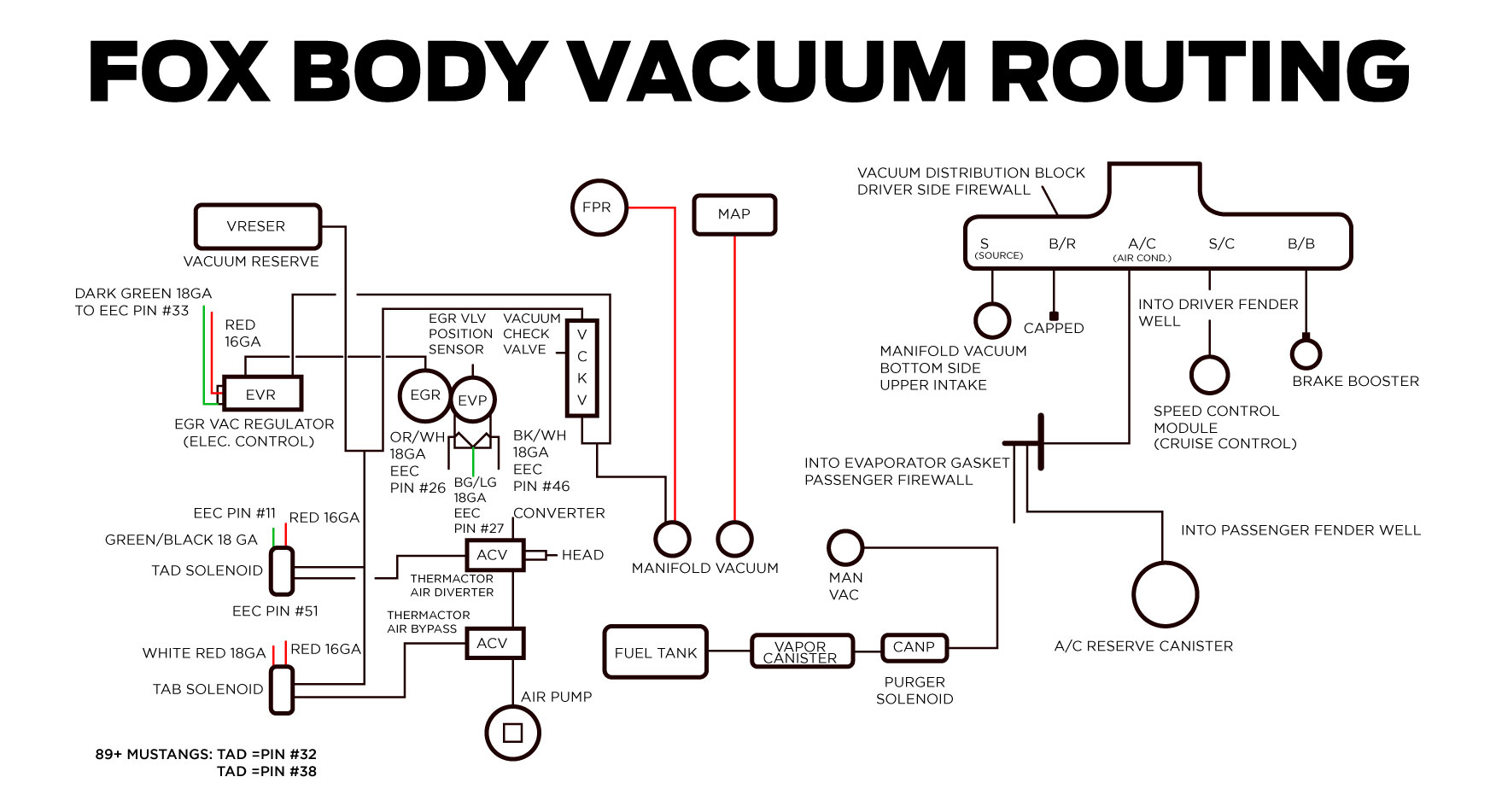 1987-93 Fox Body Vacuum Routing Diagram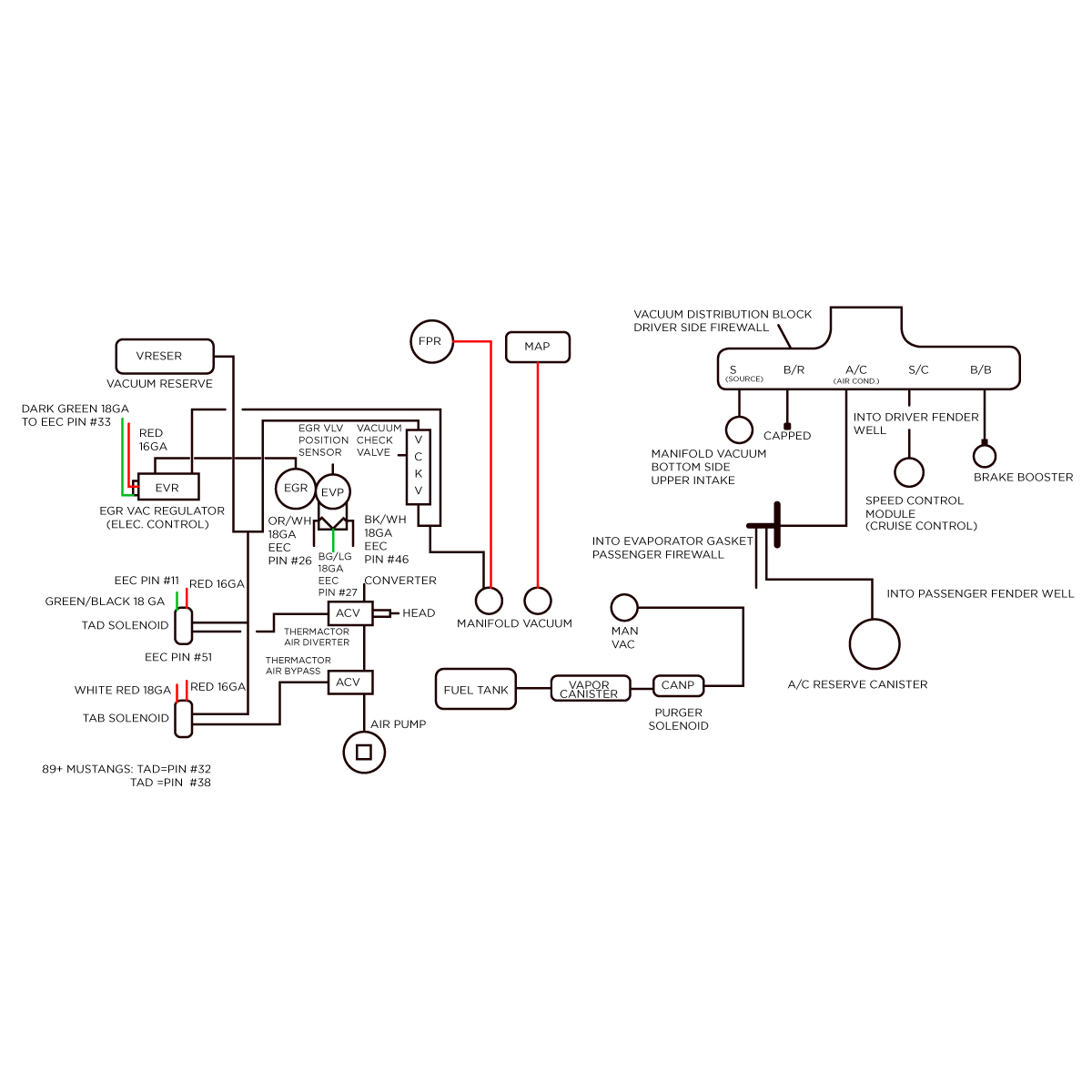 Purchase one of Late Model Restoration's 50Resto Vacuum Trees that attach to the firewall above the brake booster. This will serve as a "distribution" center for the main vacuum source and supply all of the smaller vacuum systems.
This Vacuum Tree is located in the upper intake manifold on the underneath side and faces towards the rear of the engine. The purpose of this part is to provide a vacuum source for engine accessories and sensors. Replace your rusted or missing vacuum tree fitting today!
Replace your poor and rough idle, acceleration issues, illuminated check engine light, and many more with our EFI-equipped 5.0 EGR valve. Our replacement contains both the valve and gasket to ensure easy installation and direct fit replacement for 1986-93 Mustang 5.0L.
The BAP or Barometric Air Pressure Sensor is located on the firewall behind the intake manifold and provides manifold vacuum readings to the PCM to adjust air/fuel ratios. Our direct fit replacement is guaranteed to make your bad sensor good as new.
Replace your rusted, damaged, or leaking gas tank with our 50Resto direct replacement. Our gas tank is made for 1984-97 Mustangs with electronic fuel injection and is made of stamped steel and has all of the pre-cut holes needed for all accessories.
Located on the right-hand front frame rail behind the radiator, the basic purpose of this vapor canister is to increase fuel mileage and help protect the environment by capturing fuel vapors and preventing them from escaping to the atmosphere. Purchase one today!
This controls the flow of fuel vapors out of the evaporative emissions canister and is in line with the emissions canister as well. This valve is normally closed, but when the engine is shut off vapors from the fuel tank flow into the canister. Once the engine starts, the purge valve opens up and purges the fuel vapors into the engine.
Many times the pesky check engine light is the cause of a faulty EGR Valve Position Sensor. This sensor allows the Powertrain Control Module to keep tabs on the EGR valve to make sure it opens and closes at all of the proper times. If the PCM reads something out of the ordinary it will illuminate the check engine light.
Eventually, your fuel pressure regulator gets to a point where fuel pressure rises and can create a rich air/fuel mixture which can lead to low MPG as well as HP loss. Our Motorcraft fuel pressure regulator for your Fox Body is sure to provide the best quality replacement for your Mustang.
Source:Alldata.com
---