---
Over the years, the Mustang has been seen more as a drag car due to popular demand, but slowly over the years more and more Mustang enthusiasts have started to try their hand at drifting. Many drifters are building a Fox Body drift car due to the lower prices of the 1979-1993 Mustang and the wide availability of Fox Body parts.
---
Fox Body Mustang Drift Car Upgrade Steps
Often times people tend to forget about the Mustang being more than just a straight-line performance vehicle, looking specifically at the Mustang Fox Body model, we at LMR have provided a list of easy and cheap upgrades that you can do to make your Fox a drift machine. Check out our upgrades below!
Suspension Upgrades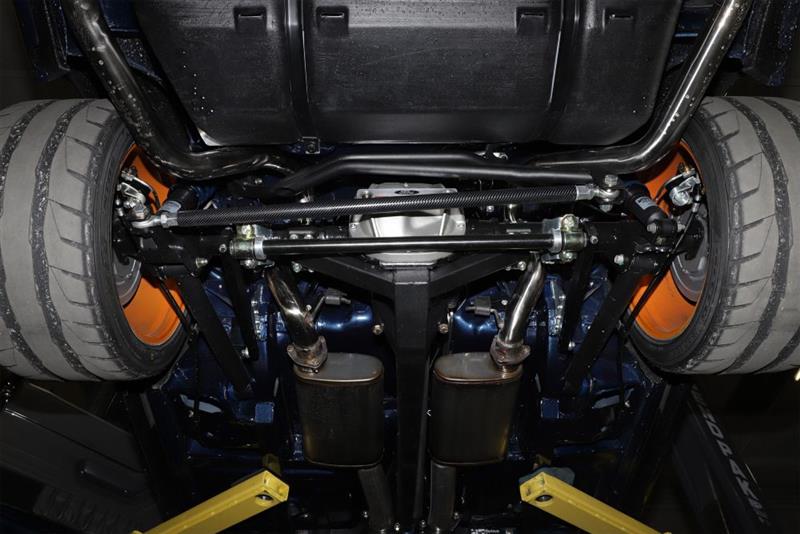 Tubular K Member

Switching to a tubular k member can save weight and stiffen your Mustang's front end. This is going to be a great way to do some weight reduction on your Mustang while freeing up some needed space in your engine bay. These K-members replace the bulky factory K-member with a tubular frame that is lightweight and allows you more room to make quick fixes or installs. Shop from our many suppliers such as BMR, UPR, Maximum Motorsports, or Team Z!

Control Arms

The factory control arms on the Fox Body Mustang did what they needed to do to get you from point A to point B, but once you start adding some power, they become a weak point in your suspension. Since suspension is a key component to any drift car, upgrading to a set of performance Fox Body control arms should be one of the first things you do.

Stock Bushings Upgrades

Worn bushings can cause creaking, clunking, and rubbing sounds from your suspension components and we at LMR provide high quality urethane bushings to outlast the factory style rubber bushings. This will also help provide a smoother, more controlled feeling in your suspension components on race day.

Caster/Camber Plates

Camber is essential to the performance of drift cars. Having the ability to adjust the camber on a Fox Body drift car is going to be a necessity if you are wanting the best performance. Use a set of Fox Body caster camber plates to adjust the camber, caster, and toe to give you the desired alignment on your Mustang. These plates from LMR install on the shock towers and allow for caster and camber adjustments to be made for a proper alignment job and on the fly adjustments.
Drivetrain Upgrades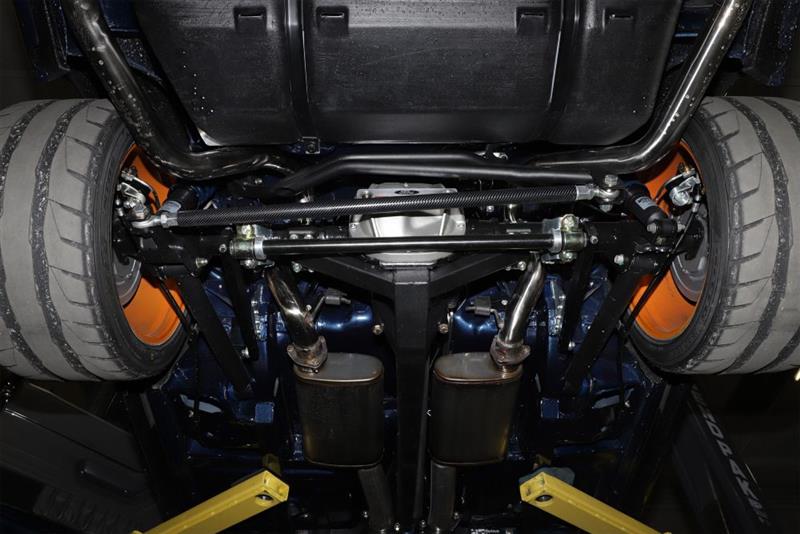 Differential

Upgrading to a limited-slip differential (LSD) is highly recommended because its purpose is to stop the wheel with the least traction from receiving the majority of the power. Our Yukon Duragrip Positraction Differentials are perfect for this purpose.

Rear End Gears

Upgrading your rear end gears can help with acceleration for quicker runs around the track. Install a higher gear set to improve acceleration or a lower gear set to lower your acceleration speed (best for building boost). Get better acceleration on your drift Fox Body by choosing from the 2 best brands such as Ford Performance and Yukon!
Interior Upgrades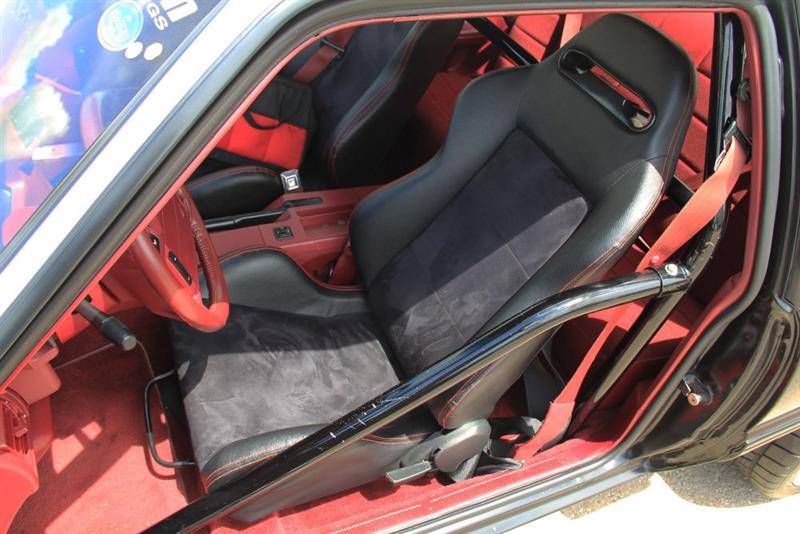 Seats

Increase durability and comfort in your interior by replacing your seats with our wide variety of Corbeau Racing Seats! The bucket seats style is proven to hold you in just the right places when drifting around those tight corners. This is also a great way to find lighter seats to save weight while staying more comfortable.

Seat Belt Harness

Choose from our many different seat belt harnesses such as 3, 4, and 5-point bolt-In options to keep you safe and secure! Many drift competitions will require certain harness specifications, so this upgrade is going to be more of a need rather than a want.

Roll Cage

Stiffen up your Fox Body's chassis by installing one of LMR's Roll cages that are offered for coupe, hatchback, and convertible models. We also have both bolt in and weld in applications to give you the exact fit you need! These roll cages will keep you as safe as possible in the event of a wreck or rollover.

Short Throw Shifter

Making your shifts efficient and quick is key when drifting because it allows you to focus on other tasks a little bit more efficiently. Many make the mistake of not having one in their drift vehicle and it can really hinder performance among their competition.

Handbrake

Having a functioning handbrake is key because even though it's connected to the rear wheels, in some cases it operates independently of the car's hydraulic brake system. Initiating the handbrake at the right time will create that oversteer that you have always wanted.
Engine Improvements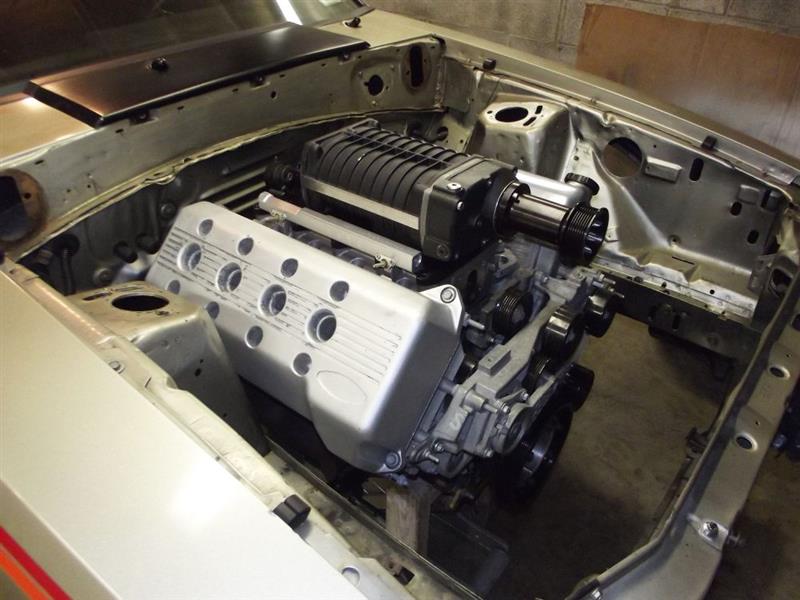 Engine Swap

For those who have the extra resources and cash, an engine upgrade may be the best option. We many different options such as crate engines, short blocks, bare blocks, and stroker kits! The factory 5.0 engine found in most Fox Body drift cars were underpowered from the factory. While you could go slow and add a few bolt ons here and there, considering a pushrod swap or even a Fox Body coyote swap can help you get serious power much quicker.

Cold Air Intake

If you are looking for a cheap alternative to get some quick and easy power a cold air intake is probably the most bang for your buck! Replacing your stock, restrictive tubing with our many different cold air induction systems bring in cooler air that increases power and can also help with fuel economy!

Camshafts

Another way to increase horsepower fairly cheaply is by upgrading to our many different camshaft options! It also can give you the aggressive lope sound that many enthusiasts love. Take a look at our Fox Body Camshaft guide to see the best options that we carry.

Cylinder Heads

Upgrading to a performance set of cylinder heads can be a little pricier than an intake or camshaft, but the added price results in much more power gains. Aftermarket cylinder heads help flow more air through your engine for a large increase in horsepower and torque. Our many options from Trick Flow, AFR, Ford Performance, and Edelbrock are sure to have the perfect set up for you.

Cooling Your Engine

You will need all the cooling upgrades possible to keep your engine cool because it's going to be working extremely hard with drifting. Some good first improvement for you cooling system would be to upgrade to a Fox Body aluminum radiator, new radiator hoses, and a better water pump.
Other Mods
Tires

The tire set up that you would need largely depends on the entire set up of your car, but as a rule of thumb we recommend having a few spares at your disposal as you will be going through tires pretty often!

Weight reduction

There are so many things you can do to free up weight in your Fox Body. Some cost money and some are completely free! Check out our Fox Body Weight Reduction Guide that lists all of the things you can do to make your Fox Body as light as possible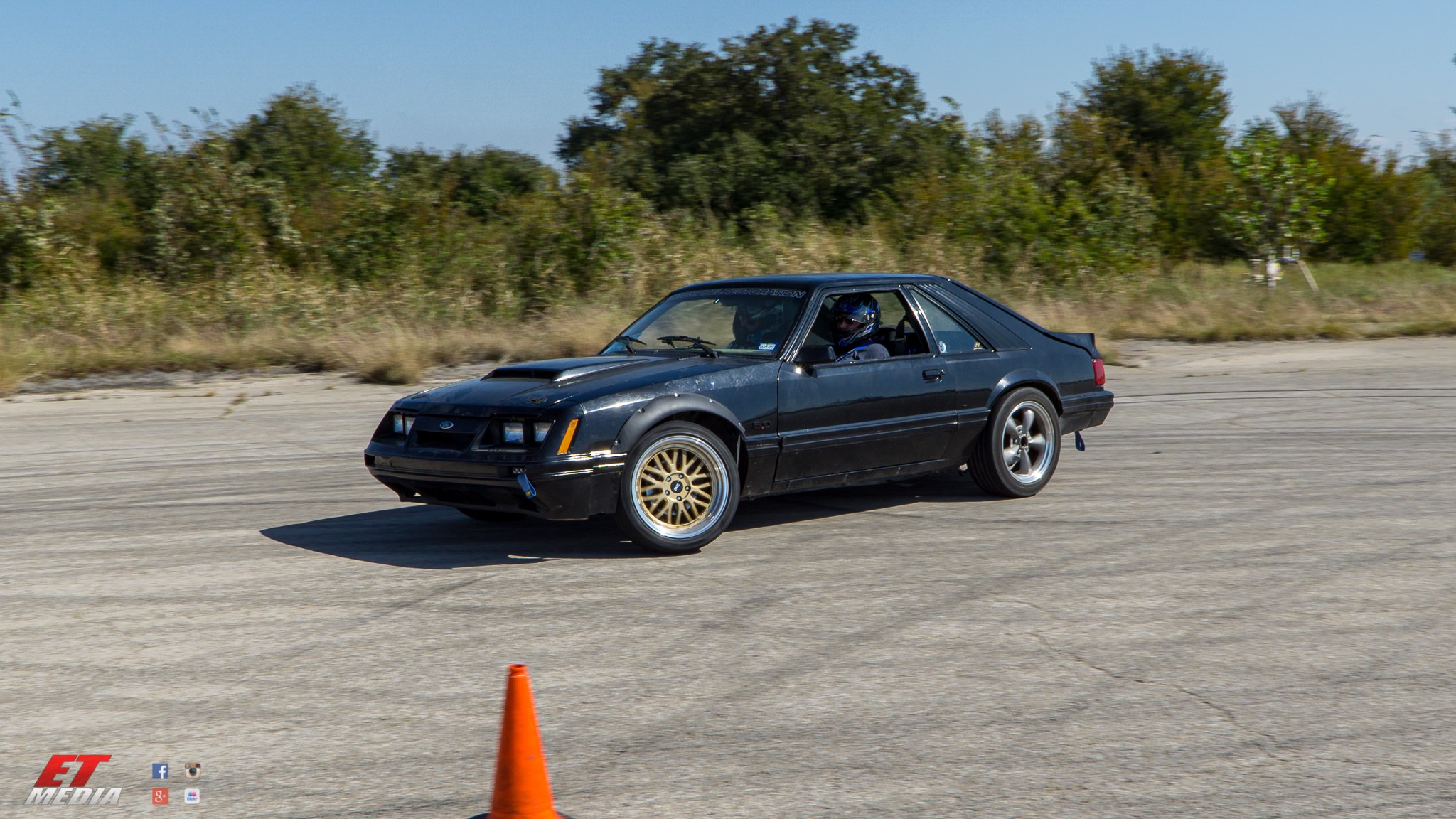 Pros & Cons Of Building A Fox Body Drift Car
PROS
CONS
Lightweight
Not Ideal Weight Distribution
Easily Accessible Aftermarket Upgrades
Low Power Output
Cheap Parts For Upgrading
Solid Rear Axle
---
Related FAQS
Is it common to make the Fox Body Mustang into a drift car?
It is very common to make the Fox Body Mustang into a drift car due to its cheap and easily accessible aftermarket upgrades.
Is the Fox Body Mustang a lightweight car?
The Fox Body Mustang is a very lightweight car weighing in as low as 2,550 lbs back in 1979.
Are engine cooling upgrades needed for your Fox Body Mustang drift build?
Engine cooling upgrades such as an aluminum radiator, upgraded radiator hoses and water pump are a much needed upgrade for Fox Body Mustang drift cars.
---
Sources
https://www.ebay.com/motors/blog/why-the-fox-mustang-is-the-ultimate-drift-car/
---