Ford Intake Manifolds can get really confusing in how they are described, so we at LMR wrote this article to explain what a GT40 intake is and how it differs from the Cobra and Explorers intakes. We are confident that by the end of this article you will have a firm grasp of the many differences.
---
ABOUT THE GT40 INTAKE
The GT40 intake didn't come stock on any Ford vehicle except the 93'-95' Lightnings. Ford had produced 11,563 Lightnings and the intakes that were used from this truck are most commonly applied on the used car market. This makes it a good upgrade from lesser intakes because the mounting locations of the screws for the cover plate are similar as well as decent merging of the tubes and primary. Please note that the lower won't fit your 302 since this intake was designed for the 351. But don't worry, you can find the lower intake manifold fairly easy through forums and online sites like eBay.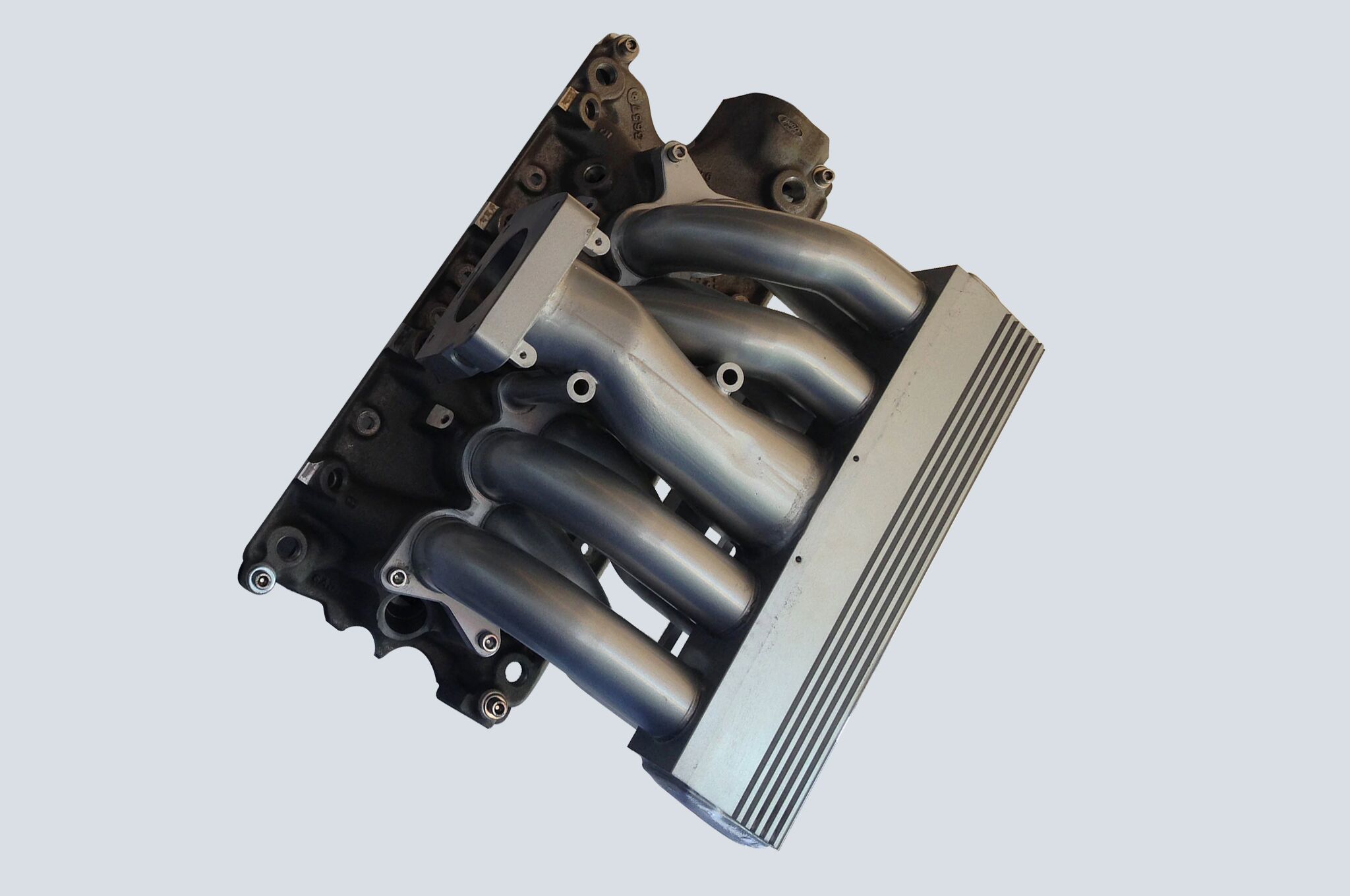 ---
THE COBRA INTAKE
This intake came about because it is said that it took too long to produce the tubular intake and was too expensive. So, Ford made a cast version that rivaled the performance of the of the tubular intake, but wasn't as visually appealing. This was featured on the 93' Cobra and Cobra R Fox.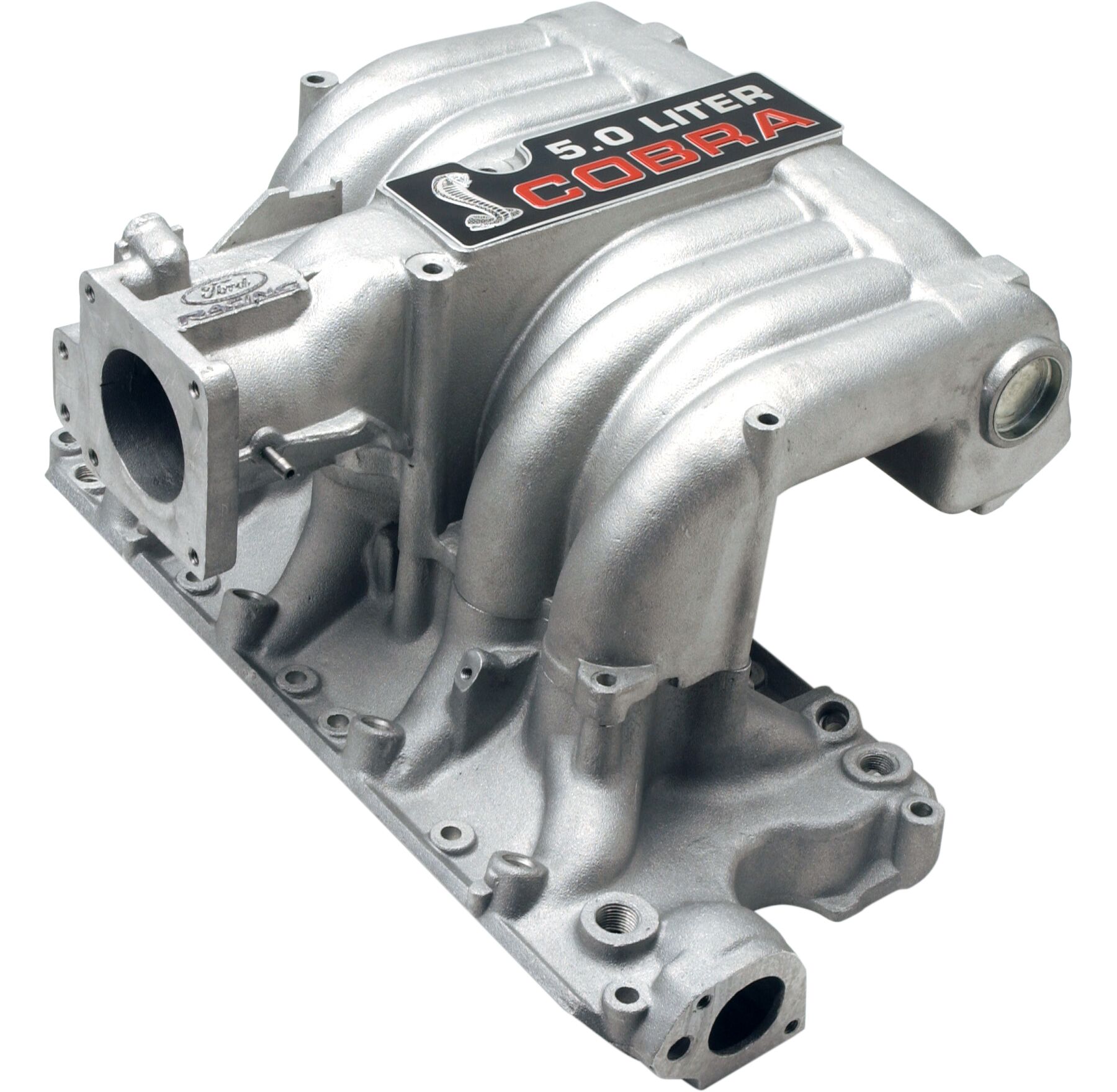 ---
THE FORD EXPLORER INTAKE
There are 2 different intakes, one from 95'-97' and the other is 97'+. The difference is that the 97+ doesn't have the internal EGR port. The 95'-97' model is what you want for your Fox Body, but it doesn't even use the EGR port. What makes it important is that you'll have to drill through the boss at the back of the intake so that you can run the regular EGR setup. Also, you will have to drill and tap the boss for the ACT sensor in the stock location. With the 97+ ones, you won't be able to run the standard EGR and there's not a boss for the ACT sensor. With the 95'-97' intake you will get the best bang for your buck and is the cheapest as well as the having the most supply. It is said to flow the best of the 3 designs even though it's not a substantial amount.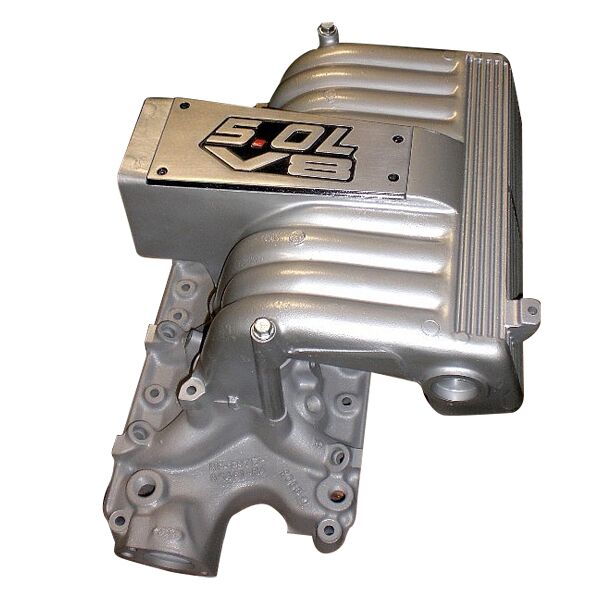 ---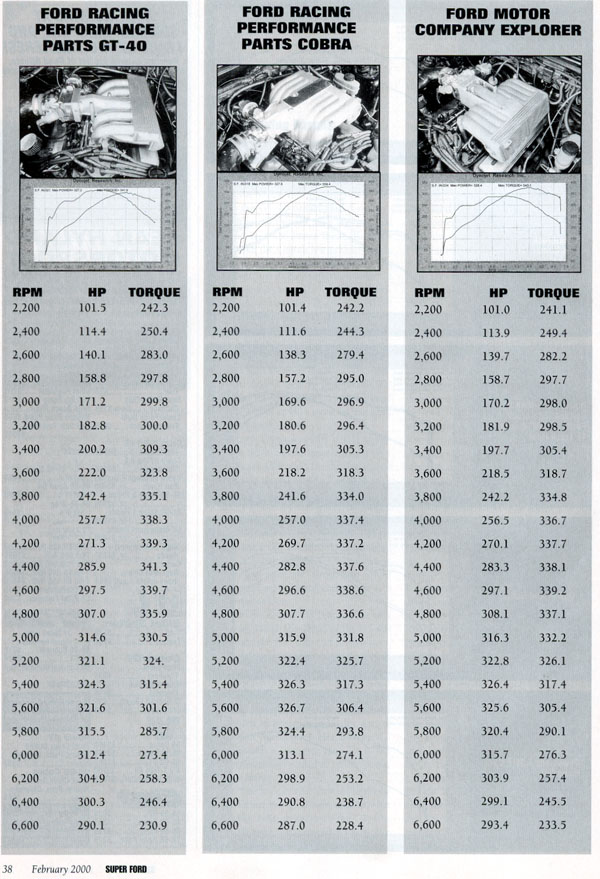 ---
With the GT40 intake you are sure to add increase performance to your stock intake on your Fox Body and we hope this article gave you more insight on the different options you can get. Also view our other article explaining what GT40 head are!
---
Source:https://foxstang.com/gt40-intake-complete-information/
---