Mustang fuel gauge stop working? You need a new Mustang fuel level sending unit!! Watch the following video as Jmac shows you how to replace your 87-97 Mustang fuel level sending unit. One of the most common reasons for your Mustang fuel gauge to stop working is a bad fuel level sending unit. Stop driving your Mustang with a broken fuel gauge – replace it with 5.0Resto fuel level sending unit and stop worrying "am I going to run out of gas today".
The first step to this install is removing your fuel tank. Be sure to check out our fuel tank removal tech article – 84-97 Mustang Fuel Tank Removal. While you have the fuel tank out of our Mustang, it is a good time to look at replacing your fuel pump or upgrading to a high flow fuel pump. Don't forget to replace your fuel filler neck grommet to ensure leak-free installation.
How To Install Mustang Fuel Level Sending Unit Install (87-97)
Tools Needed
Hammer
Flat Tip Screw Driver
Installation Instructions
Step 1:
Start by un-clipping the electrical connector.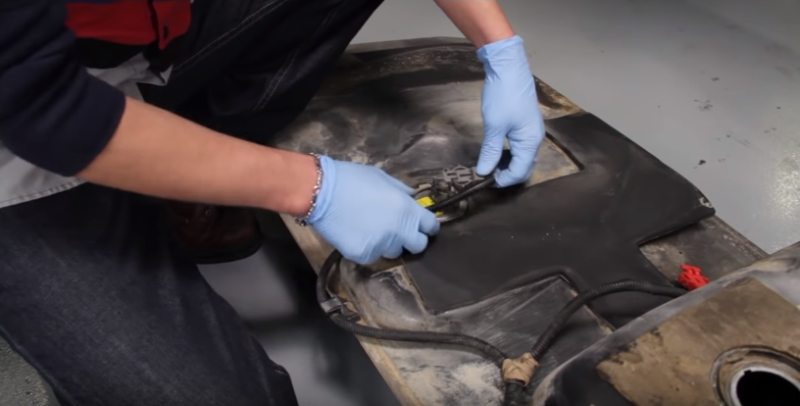 Step 2:
Tap the lock ring in a counter clock wise motion to the unlock position.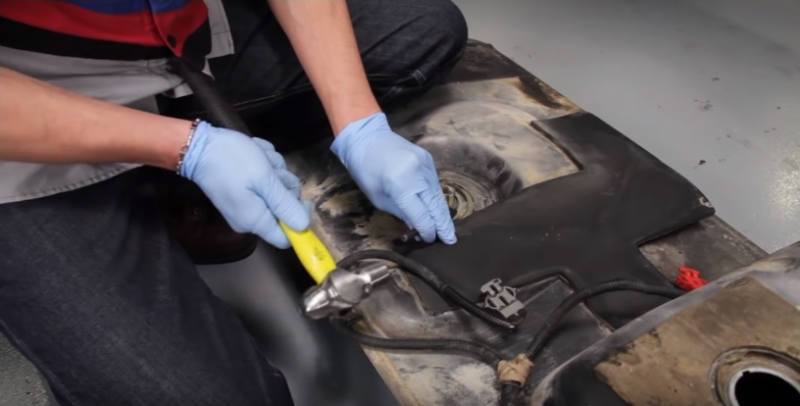 Step 3:
Then lift the sending unit out of the tank.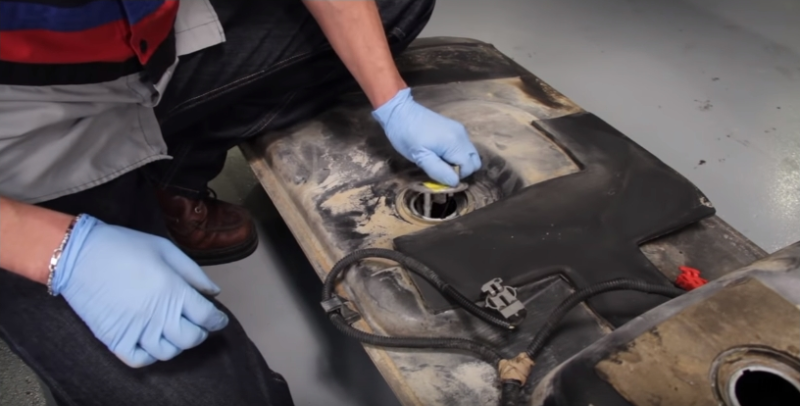 Step 4:
Slide the new sending unit into the tank.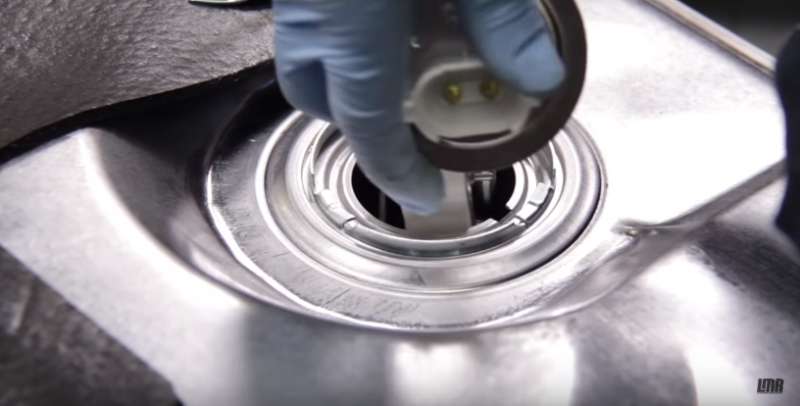 Step 5:
Place the o-ring in the groove.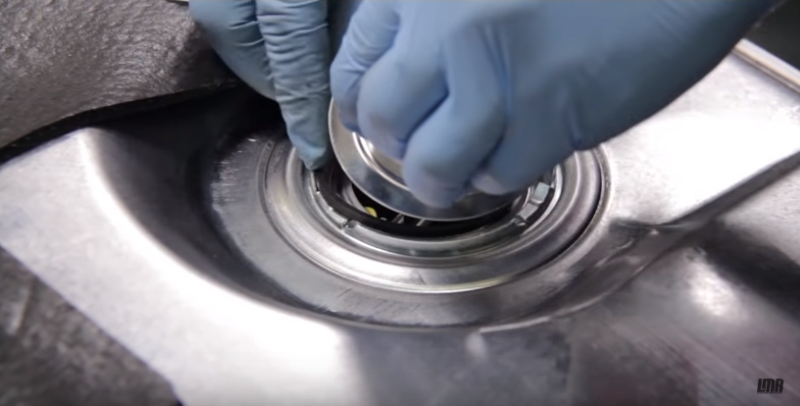 Step 6:
Lock your lock ring back in place and attach the electrical connection.
---