There is nothing worse than starting up your car only to find that your engine's idle is off. This can be from a number of different issues, and we will go over some of these common areas to look over.
Basic Idle Relearn
This is going to be your primary "go-to" when you are experiencing any kind of idle issues with the Fox chassis. This will generally fix a majority of issues that could be causing an erratic idle quality.
Please Note: These steps MUST be performed in sequence!!!
Get Engine To Operating Temperature


Disconnect IAC (Idle Air Control) Solenoid. If engine stalls, turn the throttle stop screw in one full turn and restart. Repeat as necessary until the engine will idle with IAC unplugged.


Set idle using throttle stop. Idle speed can vary depending upon mods made to the engine. Set to where you are comfortable with the idle speed.


Set TPS (Throttle Position Sensor) anywhere from .96 to .98 volts. This is done by loosening the mounting screws and lightly rotating TPS. If you can't obtain the desired range, you may need to make the mounting holes a little larger. This can be done by drilling them.


TPS wire colors to be probed are generally BLACK and GREEN wires or the GRAY/RED and GRAY/WHITE, depending on your vehicle.


Stop the engine. Disconnect negative terminal battery cable for 15-20 minutes. You may wish to tap the brakes or turn the headlights on and off a few times as this will help to ensure that you have purged any remaining electrical current from the vehicle.


Reconnect IAC Solenoid


Reconnect Battery Cable To The Negative Terminal


Restart Engine


If the problem persists, inspect for mass air meter problems and possible vacuum leaks.
Idle Air Adjuster Plate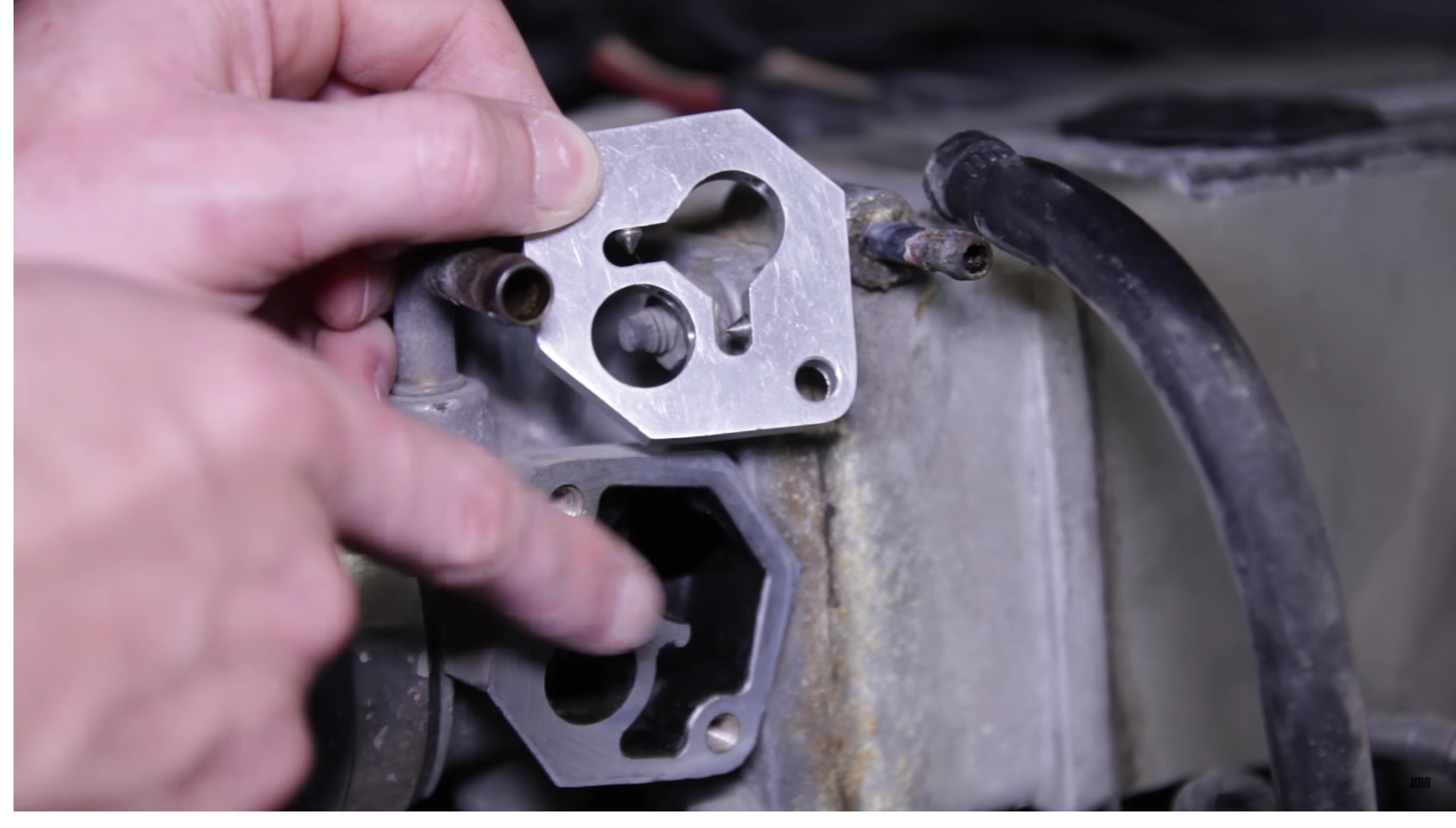 The Idle Air Control Adjuster spacer service kit is used to correct some idle issues that you may have after mods such as a cam installation. It needs to be verified that the idle speed concern is not being caused by the fuel system, IABP solenoid, throttle linkage, ignition system, PVC system, EGR system, cooling system, or vacuum leaks before you proceed with the install of the idle air adjuster. Check out our article explaining a step-by-step process on how to get this installed!
10 PIN OR SALT/PEPPER SHAKERS
The salt and pepper shakers are the 10 pin connectors located on the rear of the upper intake manifold. One is white and one is black, this is why they are commonly referred to as the salt and pepper shakers. These connectors are where the main PCM harness meets the engine side of the harness. These are very common to breakage, or they become corroded causing drive-ability issue throughout the vehicle. Normally the clips break upon removal and can cause many issues. These connectors control a majority of engine functions. This will include EGR, ECT, TPS, ACT, O2's, and all of your injector's functionality. If the 10 pins are not making proper continuity across all of the connections, it can cause a laundry list of issues in the long run including idle quality. We have made an article going more in-depth about these salt and pepper shakers
.
IGNITION TIMING AND COMPONENTS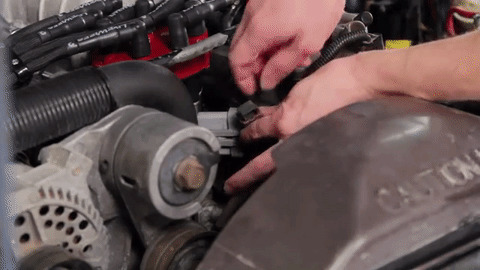 The ignition system of your Mustang is also an integral part to help control a good idle. If anything is worn or defective, these areas will need to be addressed. You will need to verify the actual timing as well on the vehicle. Common items will include the following list below:
Cap/Rotor


Distributor


Ignition Wires


Spark Plugs


TFI Module


Spout Connector
Our
Mustang Ignition Timing Instruction
article has a great run through on the steps needed to perform your adjustments!
Vacuum Leaks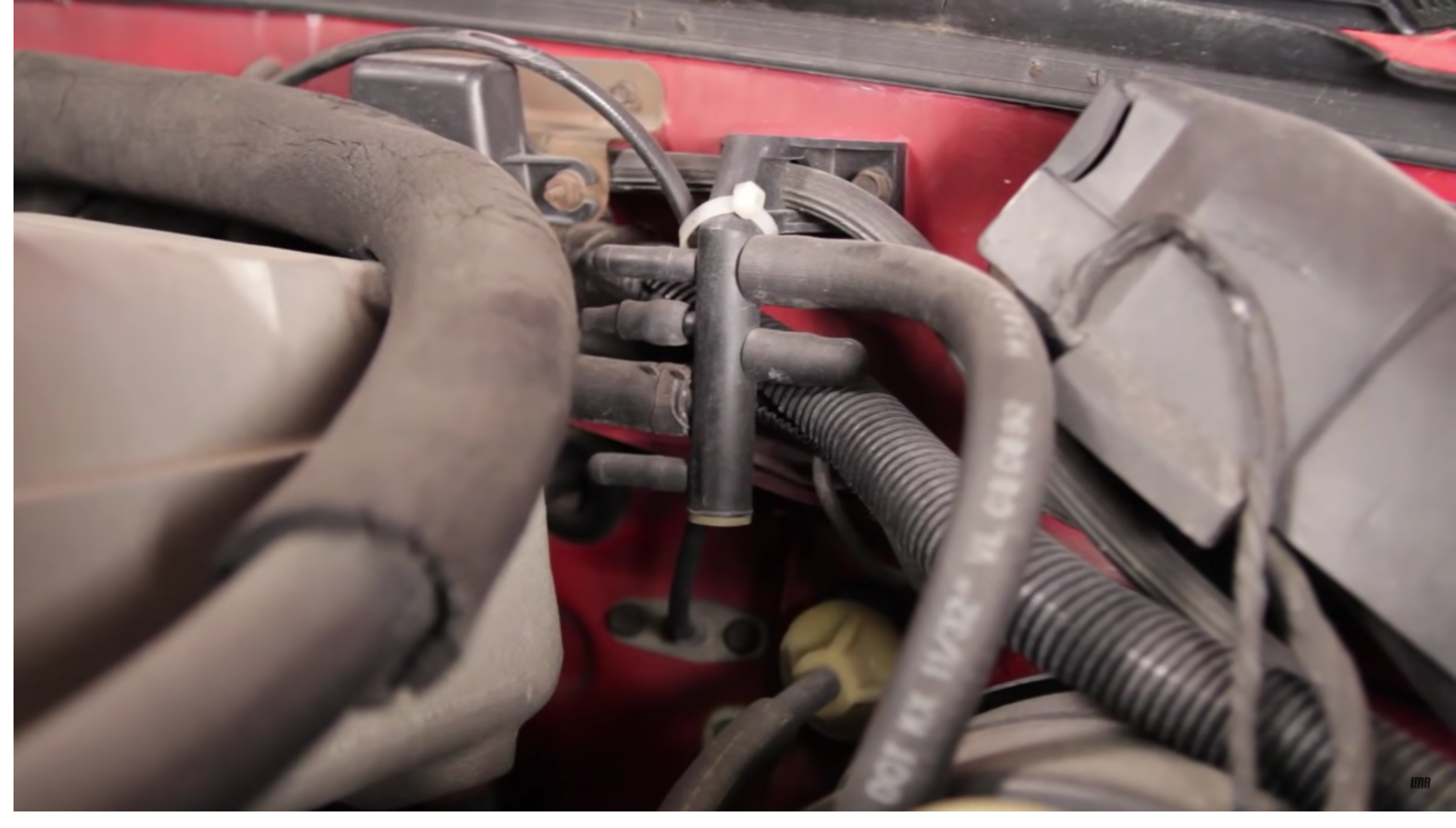 Vacuum leaks are another common issue due to age. These plastic and rubber lines and tend to rot or break over time. When the engine vacuum is off, idle quality can suffer and be very erratic. Common areas will include the following:
PCV System


Vacuum Tree


Intake Manifold Gaskets


Brake Booster & Lines


Smog System & Lines
Check out our article and video that goes into more depth and installation instructions!
Fox Body Mustang 5.0L Vacuum Tree Video
How to Install Mustang Intake Manifold Vacuum Tree Article
Recent Modifications Added To The Vehicle
A very common problem we enthusiasts run into is adding performance parts to your ride and then experiencing idle quality issues. This can be anything from a cold air intake to a cam swap. Everything we have covered so far can fall into this category. Missing gaskets, TPS voltage setting, the 10 Pin connectors, ignition, and vacuum can all be affected to adding new parts. If we take an intake manifold for example. To replace this, you have to encounter all of these possible issues that we have gone over so far. Taking your time can be key. Proper orientation of parts and following instructions will benefit you tremendously here.
Charging System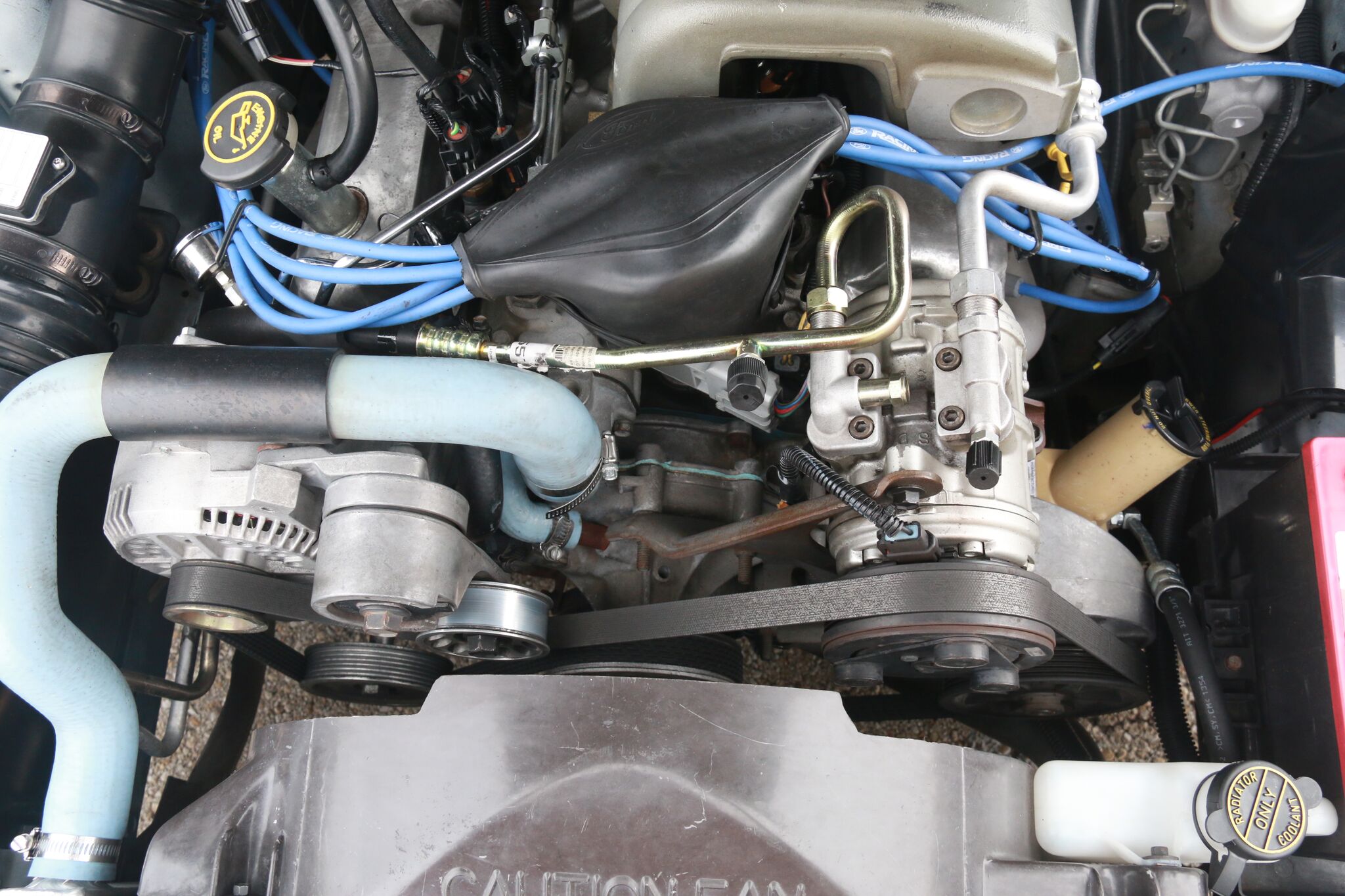 This is a common area that is overlooked. If your engines charging system and battery are not up to par, your idle quality can also suffer from this. Here are some ways to help you in this area of your diagnosis.
How To Test Alternator
How To Install Mustang 130 Amp Alternator
Engine Compression
This can be anything from a leaking gasket to a completely dead cylinder. If you have any imbalances on the engine like this, then you can run into idle issues. Most local shops will be able to help you properly diagnose these situations.
These common areas will be a great starting point when trying to diagnose your Mustang's idle problems. Please remember that if you are not comfortable with these procedures, you do need to rely on your local shop or professional technician to help you with this. Some of these steps will require the use of some special tools that not all of us have readily available. As always, make sure you are subscribed to our YouTube channel to ensure you are up to date on everything Mustang and Lightning-related.
---
Source: Ford Performance & Alldata.com
---